As a self-proclaimed "people's man", Herbalife Nutrition India Senior Vice President and Managing Director Ajay Khanna was drawn to the world of direct selling by the fact that the industry is all about connection.
"It's all about creating entrepreneurs. It's all about changing people's lives," he tells The CEO Magazine.
But that wasn't Herbalife's only appeal for Khanna. Its respected standing as a global brand that had already been "tried and tested" in Western markets was another, he says. Last, but by no means least, was the chance to join the "noble cause" of wellness and to help build a healthier nation.
When the opportunity to join Herbalife came to him, he was working with Xerox India, handling the company's distributor network. The skills he had developed in that role – the ability to work closely with people to build awareness and foster innovation – would serve him well at his new company.
It's a high-end research facility where we are creating and researching what the Indian masses like.
Confident in Herbalife's products, Khanna knew he could make his mark.
"So I thought, 'Let's take the plunge and let's get into this direct selling industry'," he recalls.
He joined Herbalife in 2008, less than 10 years after the brand launched in India.
Local flavor
He immediately saw the importance of having a product portfolio designed exclusively for the Indian market. "What I'm referring to are innovative products for the Indian palate, because Indians have a very unique sense of taste and smell," he says.
The company embarked on a R&D journey which culminated in the opening of its center for excellence in Bangalore last year.
"It's a high-end research facility where we are creating and researching what the Indian masses like," he says.
The result of these efforts is a dedicated range of flavors and products. Initially Herbalife's Formula 1 meal replacement shake came in three flavors – mango, Dutch chocolate and French vanilla.
"Over the years, we have developed flavors for the Indian market," Khanna says. "Everyone loves kulfi as a dessert, so we came out with F1 Kulfi, creating a healthy dessert which you can consume like a shake."
That was quickly followed by F1 Rose Kheer.
"That's, again, a sinful dessert," Khanna says. "But through our formulation, it is a healthy shake which you can have as a dessert."
In terms of its Afresh energy boosters, in addition to the existing peach and lemon flavors, Khanna and his team introduced tulsi, cinnamon and ginger for the Indian market, with Kashmiri Kahwa joining the lineup last year.
This customized approach has certainly delivered. India is now Herbalife's number two market, trailing only the United States. It is now the top direct-selling company nationwide.
Equal opportunity for everyone is what I would say is the biggest success within the organization.
"For the last three to four years, we have seen double-digit growth in terms of our network of distributors and preferred customers in India," Khanna reveals.
Part of that growth can be attributed to a philosophy of equal opportunity, he says.
"Equal opportunity for everyone is what I would say is the biggest success within the organization," he says. "You can join this business if you are 18 and above and, with the minimum of investment, create your own entrepreneurship."
The preferred customer program, launched in 2017, also caters to people who are not building their own Herbalife business and are instead purchasing the products for personal use.
Globally, the company is making waves too. In 2022, independent market research firm Euromonitor International ranked it the top brand in active and lifestyle nutrition.
A more positive view
It's an upward trajectory that looks set to gather force over the coming years as a number of organizations, including the Indian government itself, are aligned in their missions to help build a healthier and sportier India.
Micronutrient malnutrition has been identified as a serious public health problem for India – a worrying issue that has been acknowledged by the country's National Health Policy. The recognition has sparked a number of progressive conversations, according to Khanna.
"A lot of positive steps have been taken by the government of India, the most prominent being the National Nutrition Mission launch," he says. "There has been a comprehensive approach toward raising the nutrition level in the country in the next three-to-four years."
For Herbalife India, this commitment represents a significant opportunity, with efforts by the government to drive home the importance of fitness in everyday life supporting its own endeavors in this area. In 2019, Prime Minister Narendra Modhi launched the Fit India movement to encourage Indians to incorporate physical activity into their daily routine.
The year before marked the start of the Khelo India Youth Games, part of a program to help revive sports culture in the nation by focusing on the grassroots level. This year's event will draw 6,000 participants from across India to compete in 27 different sporting events including badminton, basketball, soccer and weightlifting.
We have been working very closely with FSSAI which is transforming the country's food system.
"That's given a big boost to awareness as far as sports culture is concerned in the country, and it's poised for substantial growth," Khanna believes.
As a changemaker in the industry, Herbalife is working closely with the government, including a partnership with the Food Safety Authority of India (FSSAI) which is heavily involved in the Swachh Bharat campaign for a clean India.
"We have been working very closely with FSSAI which is transforming the country's food system to ensure we have safe, healthy, sustainable and nutritious food for Indians," he explains.
Through this alignment, the team has reached around 40 institutions, a list that includes state secretariats, Indian Space Research Organization campuses, police training centers, universities, colleges and railway station canteens.
"Our plan is to continue working with the government, not only on their Swachh Bharat Mission, but also on Atmanirbhar Bharat," Khanna says.
The latter is the Modi's plan to build a self-reliant India – a plan Khanna believes Herbalife fits with perfectly due to its emphasis on developing entrepreneurs.
The bigger picture
What is going on within India is part of a broader movement, according to Khanna. He says the global sports nutrition industry has seen an immense growth in the past few years, primarily because of a mindset change around the use of supplements. It's a shift which is borne out by figures.
He refers to Euromonitor research which found that, in 2021, the global market opportunity for sports nutrition was around US$23.5 billion with an annual growth rate of about 8.3 percent.
We are seeing an acceptance among gen Z customers, which has increased about 52 percent in the same period.
"When I look at the opportunity in this, Herbalife today just has about one percent of the market share, so there's a huge opportunity in this fast-growing segment," he comments.
"But having said that, Herbalife has seen growth of almost 26 percent in the energy, sports and fitness category. Net sales in India were US$677.1 million for the year ending December 31, 2022, an increase of 30.4 percent compared to the same period in 2021. We are seeing an acceptance among gen Z customers, which has increased about 52 percent in the same period."
A partner in a movement
But it's not just about spreadsheets and graphs for Khanna. In India, he and Herbalife are targeting holistic community development.
"We're focusing on building an ecosystem and a knowledge society," he stresses. In working toward this goal, the company has almost doubled its spending on sports sponsorship in the last five years, and expects to increase it even further.
It is involved with a number of initiatives such as the Pro-Kabaddi League, Royal Challenges Bangalore and the Goa Ironman Triathlon, as well as being among the proud partners of the Indian contingent for the 2016 Rio Olympic Games, the 2020 Tokyo Olympic Games and the 2022 Commonwealth Games. The most recent partnership is with TATA IPL 2023, with Herbalife one of the official partners of the cricket league.
High-profile athletes associated with the brand include cricketers Virat Kohli and Smriti Mandhana, boxer Mary Kom, table tennis player Manika Batra and badminton star Lakshya Sen.
I always keep telling people that this is a company with a heart.
The company also has a strong focus on CSR, and is working closely with the Sambhav Foundation on the Seed to Mouth Project, "an initiative to develop an end-to-end sustainable and supportive ecosystem for farmers throughout the production and sales of their produce", Khanna explains.
The company is also into seed distribution and seed treatment, specifically in districts including Rajasthan, Karnataka and Madhya Pradesh.
With the assistance of the Katha Foundation, Herbalife is also providing quality education to underprivileged children in 15 remote villages across the country.
As he highlights initiative after initiative, Khanna's passion is palpable.
"This is something very, very close to my heart," he says. "I always keep telling people that this is a company with a heart."
Sponsored by: Milk Foods
One of the leading players in the dairy and food ingredient industry in India.
Read More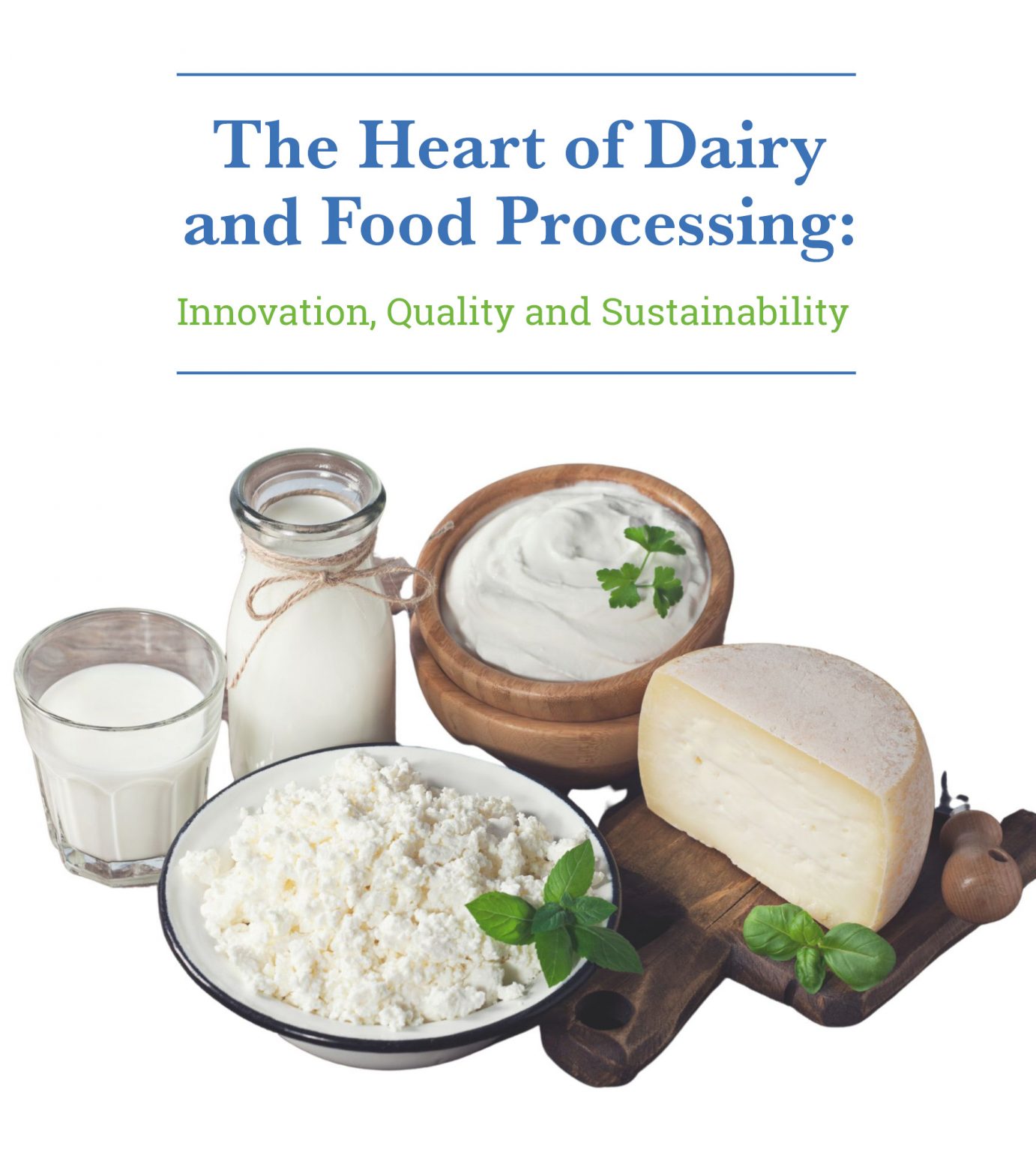 ---
"Our purpose of delivering high-quality nutrition through our ingredients and manufacturing processes drives our culture of continuous improvement. We are reshaping the health and fitness journey of India and feel confident we'll achieve this with our partner Herbalife India." – Sanjeev Goyal, CEO, Managing Director, Ace International and Mahaan Milk Foods