Ever since he was 14 years old, Alain Trad has held ambitions to work in the hospitality industry. "My father used to work as a hospitality executive, and when I was younger, through watching him working, I knew for certain that this was what I wanted to do."
After studying hotel and restaurant management, he joined Burger King. His professors were shocked at his choice to skip five-star hotels for what was seen as a field lacking in prestige. Yet Alain found the work stimulating and he ended up staying seven years in a variety of roles in France. Highlights of this period included travelling to the Middle East to assist Burger King's Master Franchisee opening the chain's first hamburger concept stores there.
Alain Trad has made a career of reviving companies
Later, stops across the Middle East, North Africa and Asia added to his experience. He became known for his ability to revive flagging companies. At Select Service Partner – Compass Group, in France, he was tasked with various roles from operations director to business development director to marketing and sales development director.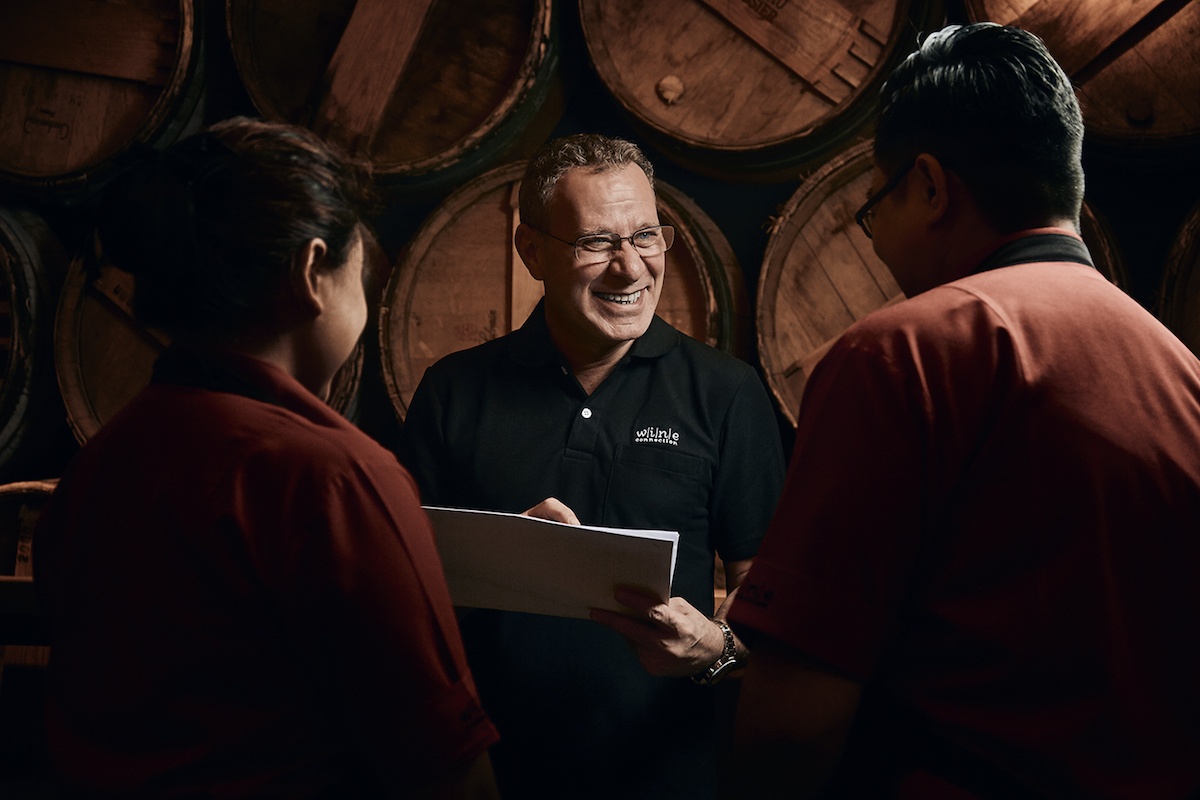 He had some success in these positions through revitalising the marketing strategy. "Within a few months, I was told I had brought about a revolution in terms of getting the company's marketing right back to basics," Alain recalls.
"Results quickly reached expectations and I was asked to assume the last position for a longer period than expected." Alain managed to reduce the cost of every marketing initiative, while also improving the return on each one.
A stint in Singapore as Managing Director proved to be equally successful in terms of improving the country's results for the company. Other assignments across the Middle East fleshed out his skills in working in multicultural environments and boosted his know-how in the food and beverage space.
Alain went on to spend six years in Egypt and lived through two revolutions. From there, he was headhunted to Kuwait and then Dubai, giving him the opportunity to work in what had become the food hub of the gulf region.
Wine Connection expands across the region
Alain explains the move to Wine Connection's Thailand base was motivated by both personal and business reasons. He says, "I wanted to come to this part of the world because the GDP growth is promising. I was convinced that the Wine Connection business model would be successful across the region, not only in its existing markets. There are huge opportunities in Asia."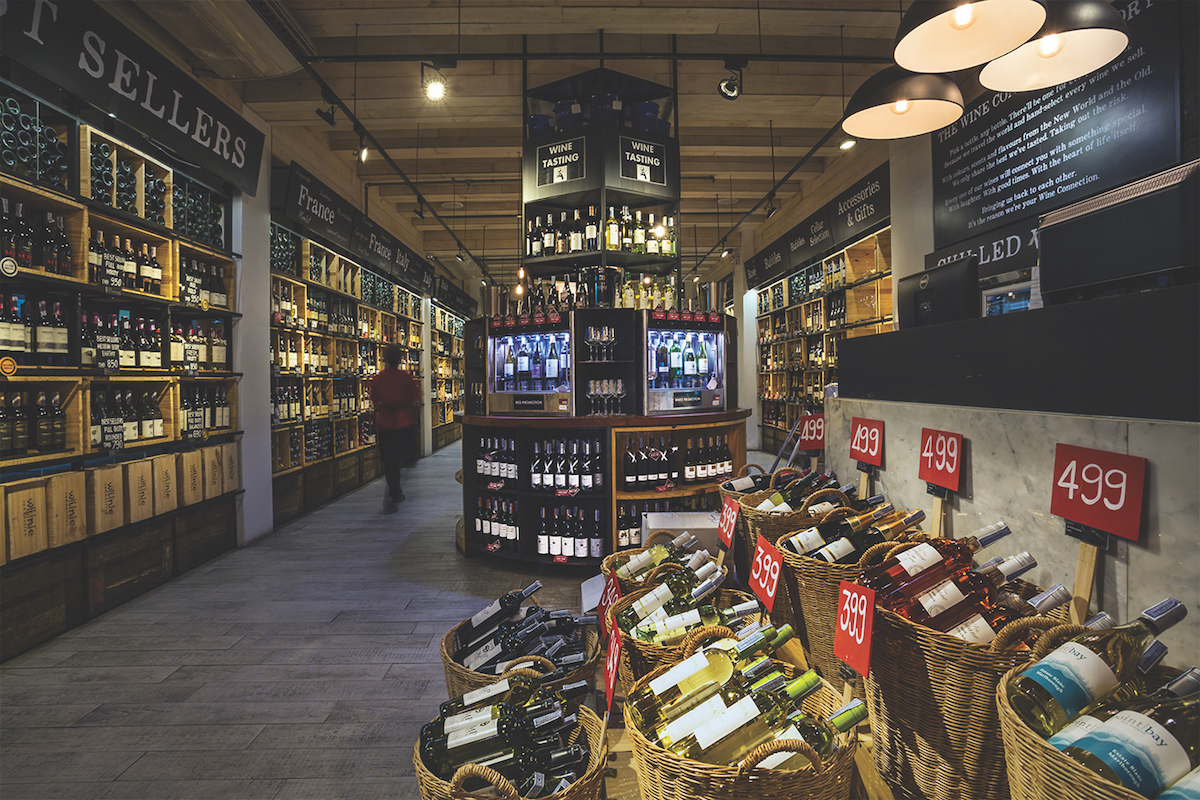 Wine Connection has two business lines, wine-themed restaurants and wine retail shops. It is currently operating in three countries – Thailand, Singapore and Malaysia. In addition to its growth plan in existing markets, Wine Connection is investigating expansion into many nations within Asia, although this is more likely to be through joint-venture agreements or master franchise licensing.
Alain's first step as CEO was to take stock of the resources Wine Connection had in place, particularly its people. "Every time I join a company, my number one priority is to assess the people and the processes in place, and to get to know the company culture and values," he shares.
"Before any strategy formulation and deployment, you have to have the right people in place. You also have to be implementing processes, policies and procedures, and executing all standards of operations and training modules."
Challenges for wine retailers in Asia
This aims to build the business while maintaining a high benchmark in operations excellence, something Alain places great value on. With the broader framework of the company's strategy in place, Alain has turned his attention to a number of region-specific challenges that come with the role. Only a low percentage of the region's population are wine drinkers.
In some countries where Wine Connection has a presence, there are restrictions on when alcohol can be sold; then there are some places that have very high alcohol taxes, and there's also the challenges that are associated with alcohol importation. Furthermore, unlike the West, the idea of advertising alcohol in Thailand is "completely foreign".
Dealing with a clientele that has traditionally been far more interested in beer and spirits, getting the pricing and the communications exactly right are crucial elements for Alain.
"The Wine Connection brand promise is to make wine democratic, and to make it affordable," he says. Sourcing from all over the world directly without a middle man is beneficial to this goal, he explains.
The Wine Connection brand promise is to make wine democratic, and to make it affordable.
Another crucial part of Alain's strategy for meeting these challenges is to have Wine Connection set and maintain a high standard of operations excellence. "We aim to have customers coming back again and again by always delivering such outstanding value for money so that no-one can compete with us."
Adapting to new cultures
What he describes as an enjoyable, though taxing, part of his role is being actively involved in the final wine-tasting committee. This requires him to taste a wide range of wines to narrow down the labels the company will sell.
Going forward, Alain's role will inevitably involve more taxing challenges than having to taste a vast number of international wines; however, he has the expertise and passion to meet them head-on. "Today, I'm quite happy to be in this part of the world and to be leading Wine Connection's growth. It's interesting to work with a different culture," he says.
"Asia is a different market [!to!] but what I love is that every time I change roles, I have to adapt to the culture of the country. You cannot succeed without people; this is what makes a company successful."