There are some brands that are just synonymous with a particular type of product that, upon mentioning the name to anyone, no further explanation is necessary. For example, McDonald's with fast food, Ferrari with fast cars, or Apple with seemingly everything.
Haldiram's has a place in this hallowed ground, the name almost entirely associated with traditional Indian snack foods. Its products are exported worldwide to countries such as Sri Lanka, the UK, the US, Canada, Australia and many others, and mainly targeted at the Indian diaspora.
Avin Agarwal takes the helm at the family business
But while the Haldiram's brand is deeply embedded within the Indian conscience and has a reach of global proportions, its connection to one family – the Agrawals – is still a very close and intimate one. Avin Agrawal joined Haldiram's in October 2009 as a company director.
A fifth-generation descendant of the company's founder Shri Gangabisenji Agrawal and chairman Shri Shivkishanji Agrawal, Avin takes constant guidance and mentorship from the chairman. "Not only was I trained since school, but I was trained even before that," he says. "With his experience and knowledge, I'm constantly learning new things every day."
Haldiram's was established in 1937 as a small sweet and namkeen shop in Bikaner, Rajasthan, a town 330 kilometres north-west of the state capital, Jaipur. From humble beginnings as a tiny family business, it has grown to become the leader in the traditional snacks market, possessing a market share larger than five of its regional rivals.
According to The Economic Times, Haldiram's had a 2016 yearly revenue of Rs4,000 crore (US$620 million), larger than the combined India turnover of two American fast food rivals, Domino's and McDonald's. Clearly, there remains a very high demand in India for traditional snacks.
Haldiram Foods International builds lasting supplier relationships
As might be expected with a family-owned operation, Haldiram's places a huge emphasis on maintaining good business relationships – it currently has between 40 and 50 suppliers on its books. While forming and maintaining beneficial connections with suppliers is important for any business, this is especially true for the food industry. Avin says a business is never self-sufficient and simply cannot grow on its own.
"We don't continuously change our suppliers. When we engage with a supplier, we work on building relationships that would be mutually beneficial in the long run," he explains. "It's also about learning from each other. We interact a lot with our suppliers to learn from them, and we then impart that knowledge to our own organisation.We believe that if we have a collaborative relationship with our suppliers, it means we are also improving our overall business, and, as a company, we all grow together."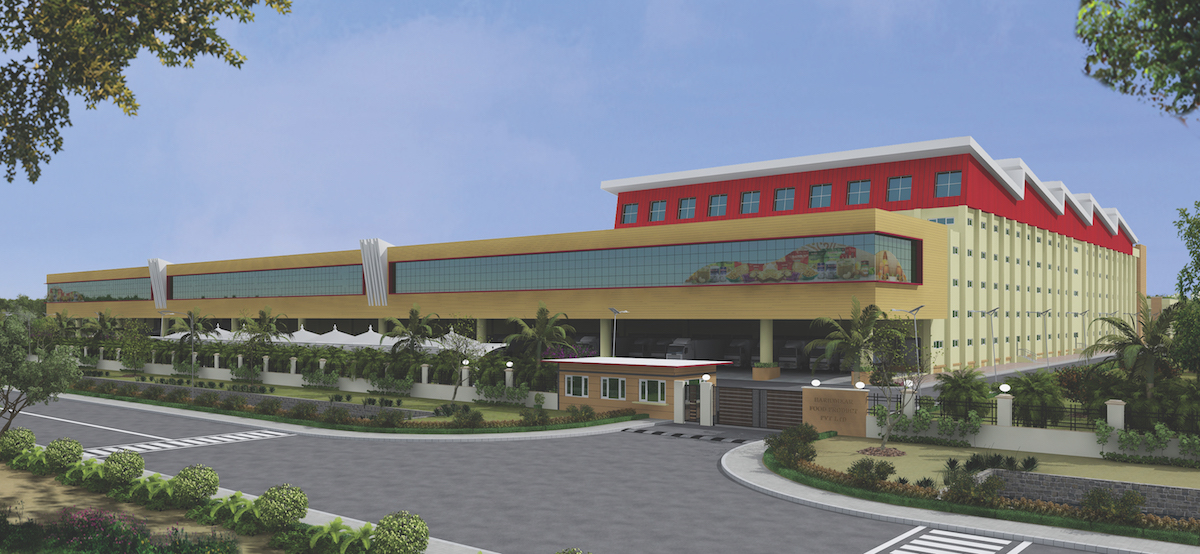 We don't continuously change our suppliers. We work on building relationships that would be mutually beneficial in the long run.
As an example, Haldiram's had a recent packaging issue with one of its suppliers. While some companies might simply part ways and move on to a different supplier, Avin believes it is more productive instead to form a mutual solution so both parties can learn something new from the experience. As a result, Haldiram's has maintained a healthy relationship with this packaging supplier for the past 12 years.
"We assist our suppliers by making them aware about relevant problems, and as a team we are able to conceptualise and execute adequate solutions. By doing so, the relationship between our suppliers and the company is mutually beneficial," says Avin. "The supplier can then return to full productivity and, in turn, has a more enriched understanding of our product."
"We never go back on quality – we always stand by it"
Haldiram's manufactures its products in plants in New Delhi and Nagpur, where the company's headquarters are based. It has more than 500 products in its range, including frozen foods, ice cream, sweets, cookies, chips, fruit-flavoured drinks and dairy products. But even with such a wide product range, what sets Haldiram's apart from its competitors, according to Avin, is its focus on quality assurance. In the food industry where breaches in safety can have far-reaching consequences, quality becomes paramount.
"We never go back on quality – we always stand by it," he says. "We make a product that is exceptional compared to the other competitors in our market." According to Avin, the biggest challenge the company faces is being potentially priced out of the market by local competition. "We focus so much attention on the quality of our products that local competitors would definitely be offering products cheaper than our own," he says. "However, those products would be of very low quality and provide very low profit margins."
Avin says every person in the company tests its products and has to give them a tick of approval before they are brought out to consumers. But even though such measures put Haldiram's products on a path towards quality assurance, he concedes "there is no perfect way of making a product."
Always room for improvement
He understands every business has its own positives and negatives, and that learning is simply extracting the best aspects of every business and applying it to their own. "You try your best to make the best-quality product, but every company has different ways in which to measure excellence. There's no right or wrong. In business, there is always room for improvement," Avin says.
Haldiram's is looking to further its growth by expanding retail outlets worldwide and exploring new dimensions of global snacking and confectionery. Avin is excited by this prospect. "I think one of the key areas for improvement is to increase our product portfolio into different kinds of products," he says. "We have a couple of products in mind that we are planning to launch very soon."