"I liked the idea of exploring something new," Circle K Indonesia's President Director Cahyadi Heriantio says of his left turn from producing dairy-based nutrition products to the convenience store industry. "It looked like a very exciting, dynamic business."
Started in Texas in the 50s, Circle K is a well-established franchise in the US and has more than 8,000 outlets internationally. But it had yet to establish a major footprint in Indonesia when Cahyadi took up his current role in 2008. "I saw a real challenge there, and that made me want to apply. I think of the convenience store as the future of retail, so I wanted to be part of the mission to get this brand to grow in Indonesia."
Traditionally, the convenience store model has not been a major player in Indonesia, where small family-run businesses have long ruled. Now, mini-marts and convenience store franchises are the fastest-growing market segment.
Circle K reaches number one spot
Circle K has already moved into number three position in this booming market and has its sights on moving up this list. "The challenge is how to expand your company in a sustainable way," Cahyadi says. "Doing business in Asia has become more and more expensive. In retail, we have median company costs, rent, employment and utility costs, which are increasing all the time. That is the basic challenge for retail.
"Because of these increasing costs, it is very important we have a cost leadership mentality in the company. We need to always review how to improve and how to add to our efficiency, now and in the future. There is always a sharp focus on the consumer."
Cahyadi explains that Circle K "is basically the convenience store for on-the-go shoppers. That focus makes us very different to our competitors. Our sales proposition is how we offer value to demographics like tourists, travellers – those kinds of consumers."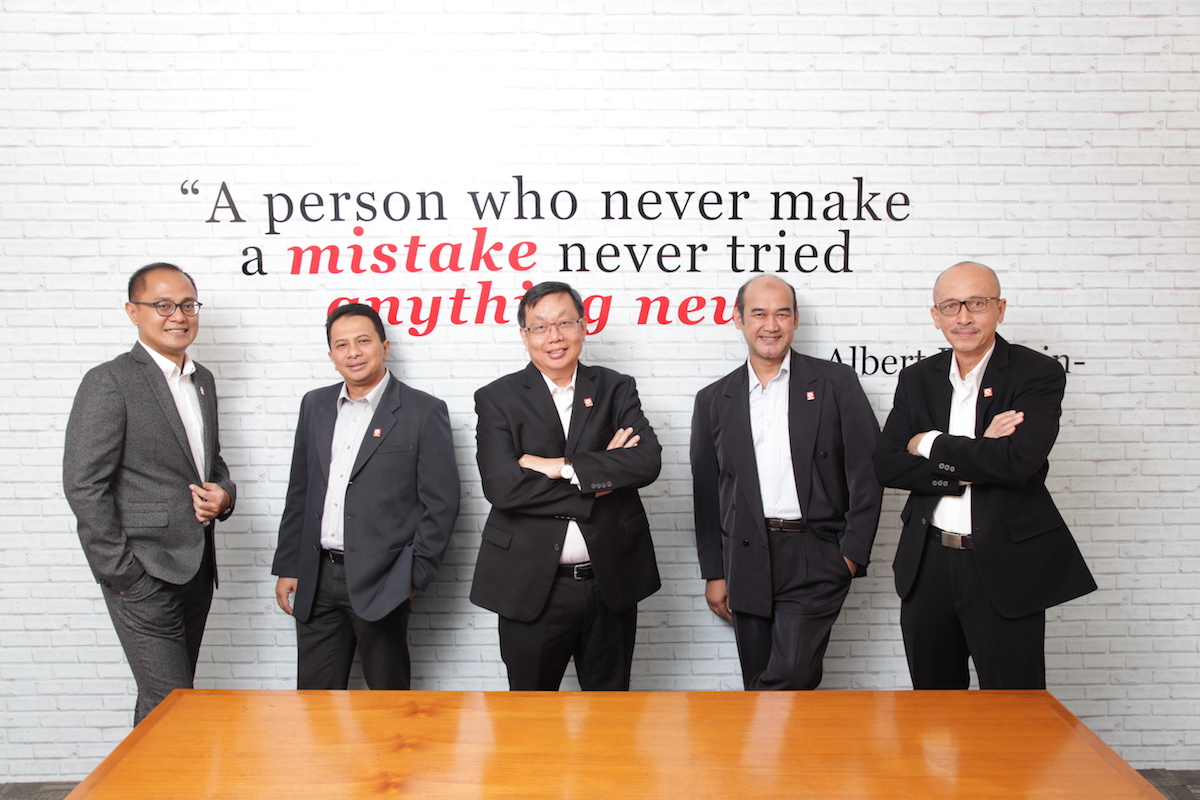 Targeting the youth market
In Indonesia, many young people congregate at convenience stores, using the venues as meeting points in the same way that people may gather at cafés or bars in other countries. "The stores are a very big deal for teenagers," Cahyadi confirms. Part of Circle K's success has been embracing this use of the store, instead of solely focusing on transient consumers.
This appeal to the youth market has included an embrace of social media platforms like Facebook and Instagram, Cahyadi says. "We also offer products aimed at youngsters like a frozen drink that we call the Froster. That's our signature product. Then we have cappuccinos, which are 40% cheaper than Starbucks. People can sit with their friends, hang around, have a drink."
Such nuances of the convenience store scene may have been new to Cahyadi when he switched to Circle K, but he has been a hands-on manager, explaining he spends only half of his time in the office, with 40% spent in the market and the remainder used to meet with industry colleagues.
Benefits of a background in accounting
One thing Cahyadi has always been comfortable with is finding his way around a balance sheet. He has worked across accounting, finance and commercial operations before progressing into an executive management position at dairy food company Frisian Flag.
His diverse experiences have also instilled in him the importance of getting recruitment and retention right. "That is always one of the primary challenges, and our philosophy is to grow internally. We have a talent pool that is always preparing for the next phase. We invest a lot in staff development, in passing on knowledge, and giving them enrichment and enhancements that will add to their experience."
Cahyadi Heriantio's leadership advice
Convenience stores may be synonymous with fast food and quick service, but when he is asked what advice he would offer other leaders, Cahyadi says patience is a virtue in this business. "That is the most important thing. And you also need to have a lot of discipline. You must be consistent in your thought process and also very
You need to have a lot of patience and get your people to buy into the same vision and mission.
"Retail for us is an extremely dynamic market. To succeed in retail, you need to have a lot of patience and get your people to buy into the same vision and mission. This is very challenging. We need to offer excellent execution of what we are doing with our stores. This is what we need to have sustainable growth."