As Regional Director for Subway APAC, Pavel Dorosevich continues to be inspired by the quick service restaurant (QSR) chain's great-tasting sandwiches. Pavel is a firm believer in a healthy lifestyle, which in his case includes a one-hour swim every day before work.
But at the heart of his routine are the Subway sandwiches, which number many more than the original seven varieties (17 in the US at last count), most with six grams or less of fat. And they all taste delicious. Food for thought: Subway, 'the sandwich as it should be',
has plenty of potential across Asia–Pacific.
With a background in investment banking and management, Pavel spent the first few
years of his career in the financial services industry, first at EY (then Ernst & Young), then at The Pioneer Group and the International Finance Corporation, and finally at JP Morgan, focusing mainly on equity research. "Having a strong command of numbers has helped me lead a different type of discussion when it comes to bringing the Subway brand to new heights," Pavel says.
"It's a very valuable tool, as I've come to recognise day by day." Also valuable is Pavel's 15 years at McDonald's, from 2001 to 2016, taking on a variety of roles across corporate development, corporate strategy, finance strategy, real estate, and franchising and licensing strategy. First stop was Chicago, home of McDonald's HQ.
"I spent my first seven years there," he recalls. "My focus then was changing the business model for McDonald's, designing and launching global campaigns and corporate structuring." Next Pavel spent three years at McDonald's Japan, helping it turn around the business and re-franchise most of the 3,700 stores existing at that time. He then moved to Singapore in 2011, and has been in the Lion City ever since. "The task with McDonald's was very similar to what I'm doing right now in Subway. I was working closely with global and regional leaders of the brand, building a regional team and formulating regional strategies."
In the Regional Director post since September 2016, Pavel has boarded the Subway train at a very interesting time. Last year, it announced it would do a complete redesign of all its restaurants, something it hasn't done in almost two decades. "The modern design is already being rolled out across the US and Europe, and is very different from the traditional Subway design," he says. "It's a lot more inviting, modern-looking and convenient for customers to use."
The major shortcoming of Subway restaurants in Asia–Pacific is that they usually have small square footage, limited seating and limited ability to cater to customers willing to spend time at the restaurants and enjoy their meal. "The new design is suitable for consumers to use our stores for multiple meal occasions and find their meal solutions across different parts of the day."
It wasn't about luck
The restaurant redesign has gained real traction with customers. However, Pavel insists the move was made "not just with hope". A man of numbers, he ensured the move came with a solid business case and evidence to back it. "I can see the figures from nearly 100 stores that we have in the rest of the world. The bump in sales is quite significant. It's above the market by a good double-digit number."
The US and Canada have approximately 2,500 food service establishments per million capita, but in Asian markets like Thailand or Japan, that figure is around 7,000 to 8,000.
With a presence in 18 countries across Asia–Pacific, that adds up to a lot of Subway franchisees. The only difference Pavel finds when comparing Subway in Asia–Pacific
to other regions is that most markets are still at the very early stages of development. While the Australian and New Zealand markets have matured and are on par with the US, Subway is still scratching the surface of its potential in countries like China, Japan, South Korea and Thailand.
With this in mind, crucial for Pavel is making sure the ideas coming from » business partners in the field flow all the way up to head office. Since many of the Subway franchisees across Asia–Pacific are still at the very early stages of brand development, that creates a unique window of opportunity for Pavel.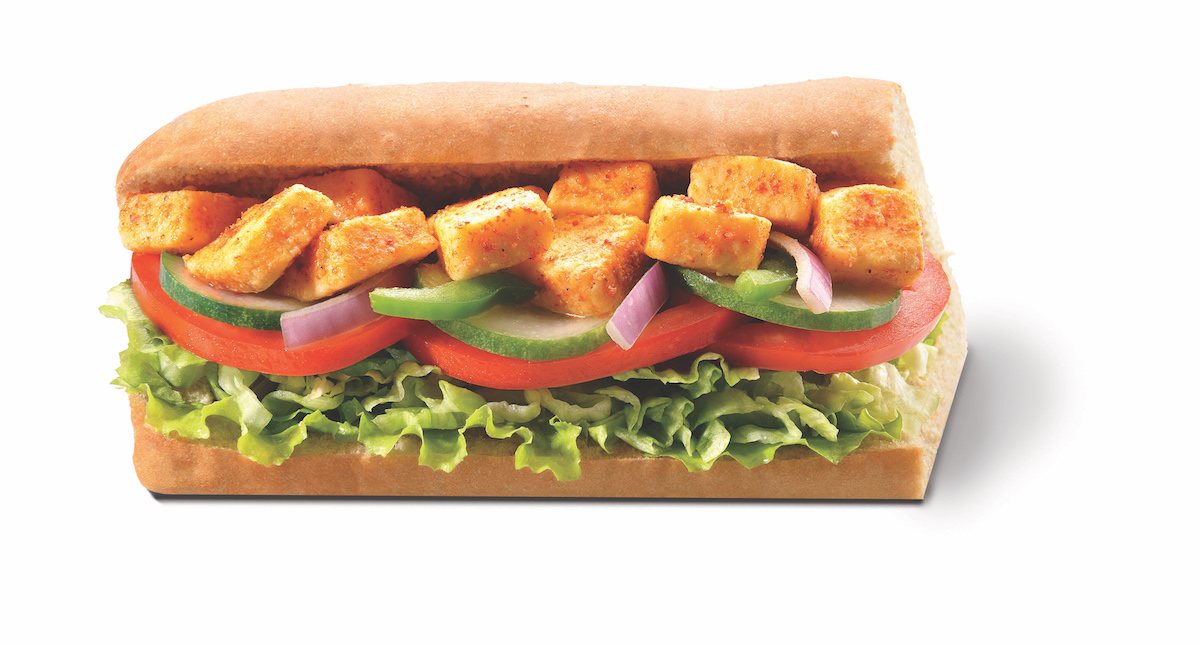 "The challenge is to be able to choose the best ideas out of the multitude we get
on a regular basis and harness that creativity, rolling out these new ideas across individual markets and then the whole region," he says.
The challenge is to be able to choose the best ideas out of the multitude we get on a regular basis and harness
that creativity.
Staying fresh: Applying the concept to different cultures
The best example is India where there is a large number of people who prefer a vegetarian diet. Half of the menu in Subway's Indian stores is filled with vegetarian options. That menu is a case where "innovation comes from the field", Pavel comments.
"India developed those ideas, those new, unique India-specific options. Since then, it has become a regional lab. Some of those ideas have now been rolled out across Asia–Pacific," he says. "That's why we are relying heavily on our business and supply chain partners to share their insights with us. They help us understand what will fly if we think about meal combos, where we pair our new ideas with new sandwiches and beverages."
With more innovation than you can poke a stick at in terms of both place and product, Pavel has found that delicate balance between protecting the Subway legacy that everyone recognises worldwide. He's doing whatever he can to modernise and maintain its relevance as a leading QSR chain.
Which is why, despite adding new items to the menu, adopting digital ordering kiosks and implementing vegetable displays behind the counter, the trademark Subway ordering process of being able to customise your own sandwich remains unchanged.
Historically, Subway has to a large extent been developed out of its US headquarters. This is something Pavel says is changing as the company shoots for long-term success in Asia–Pacific. "As we are moving the decision making from headquarters to the regional
or market level, we need a very different corporate organisation, with different skill
sets and capabilities," he explains.
"We need to build those local and regional teams within the next two to three years. The US and Canada have approximately 2,500 food service establishments per million capita, but in Asian markets like Thailand or Japan, that figure is around 7,000 to 8,000. In South Korea, it's 12,000."
Naturally, this means more intense competition for Subway. Perhaps, more than any other industry, the QSR space continues to move at lightning speed. Brands unable to keep up usually flash then disappear in a blink of an eye. Pavel says only a handful of global players manage to retain their presence and grow their share. He remains undeniably confident Subway will be one of them.
"We see what lies ahead of us. We choose to be persistent. We've already seen great examples of other brands that achieved very high levels of penetration, very high level
of sales and presence in the food service industry. We have no reason not to match
or even beat that success."