When Kumar Chander first arrived at Wipro Unza's marketing department after a stint at Unilever, he figured he would stay for maybe two to four years. Some 25 years later, he sees it as his likely career for life.
Despite having gained an MBA at one of India's leading business schools, the thought of one day working in the upper echelons of the company was not initially front of mind when he joined the business. Over time, however, Kumar became more ambitious towards a leadership role, a change he credits in part to working under some inspiring leaders.
Kumar Chander learns from mistakes
Kumar says he gained a lot of beneficial knowledge from his time in marketing, not least from the mistakes he made. "A good part of the organisation was that it allowed you to fail and to learn from that. A lot of that learning has proved useful for me later in life."
There were also some notable successes from this time, which included an upturn in the fortunes of the hydrogenated fats and oils business of the company, which Kumar was involved in. His shift from sales over to the underperforming fats and oils business was a move that many within the organisation thought he would soon regret.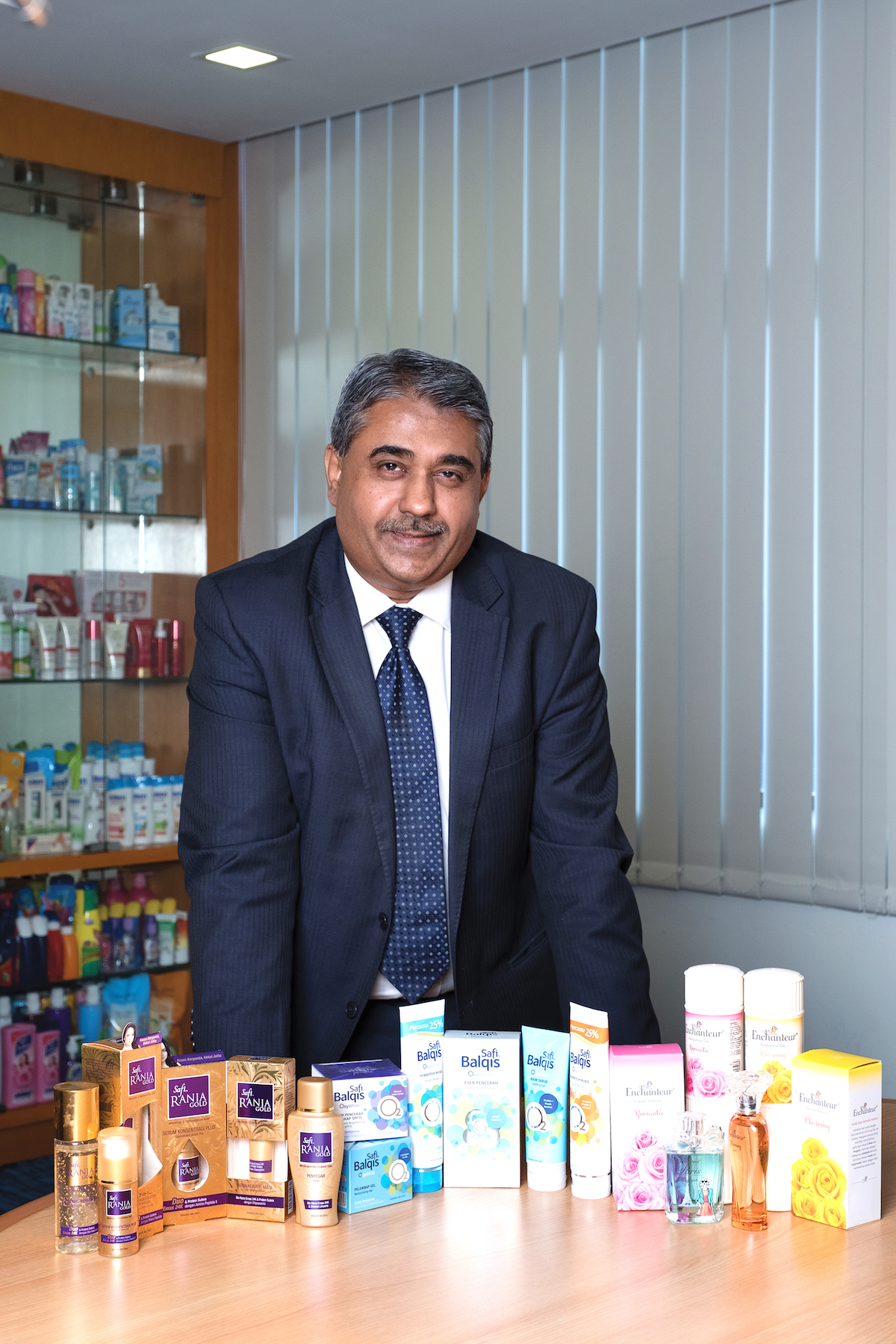 In the struggling portfolio, however, Kumar saw a rare opportunity. "Every product was a commodity that not much had been done with," he explains. "From that perspective, it was like a blank page. Everything I did was noticed and that really helped me too."
Soon he was promoted to a head of regional sales position, which he occupied for around three years. Tasked with running the company's biggest region, he oversaw rapid growth and was able to apply a lot of his marketing learning back into his sales assignment – in the formof micro-level targeting and marketing.
This eventually led to his moving back to head part of the marketing portfolio of the company. After two years in that role, Kumar was asked to lead the entire marketing department for Wipro's personal care business in India.
Kumar credits his rise, in part, to both his own curiosity and the company's openness to good ideas and constructive feedback, no matter where they come from. "Everybody who met me would listen and I would ask a lot of questions," he notes. "Even back when I was a sales manager, people were beginning to listen to, and take up, some ideas from my role".
Expansion and acquisition
A key step in Wipro's growth was its acquisition of Unza, a personal care products company, in 2007, which saw it expand outside India and make its first inroads into South East Asia. Two years later, Kumar took on the role of head of business and continued the acquisitions that shored up their market share in the personal care market.
The following year, Wipro Unza acquired, and revived, the prestigious Yardley London brand that was founded in 1770. More acquisitions followed, with the company bulking up its skincare business by purchasing LD Waxson in 2012. These acquisitions had significantly boosted Wipro Unza's international business, and Kumar's role expanded in turn as he was now given responsibility for overseeing the Middle East as well as South East Asia.
Wipro Unza keeps a local focus
Kumar says that one of the major complications Wipro Unza has encountered as it expands into an international company is keeping up with consumer trends, which can change rapidly. "Trends become global overnight now," he explains.
Yet, Kumar says it is a trap to overlook the local appeal of products in the personal care market. "When we were only operating in India, our strategy was to think local, while our competitors were trying to think global," he says. "We thought there were gaps in their portfolios because of the constraints of thinking global. The other companies we acquired have also been successful because they thought local."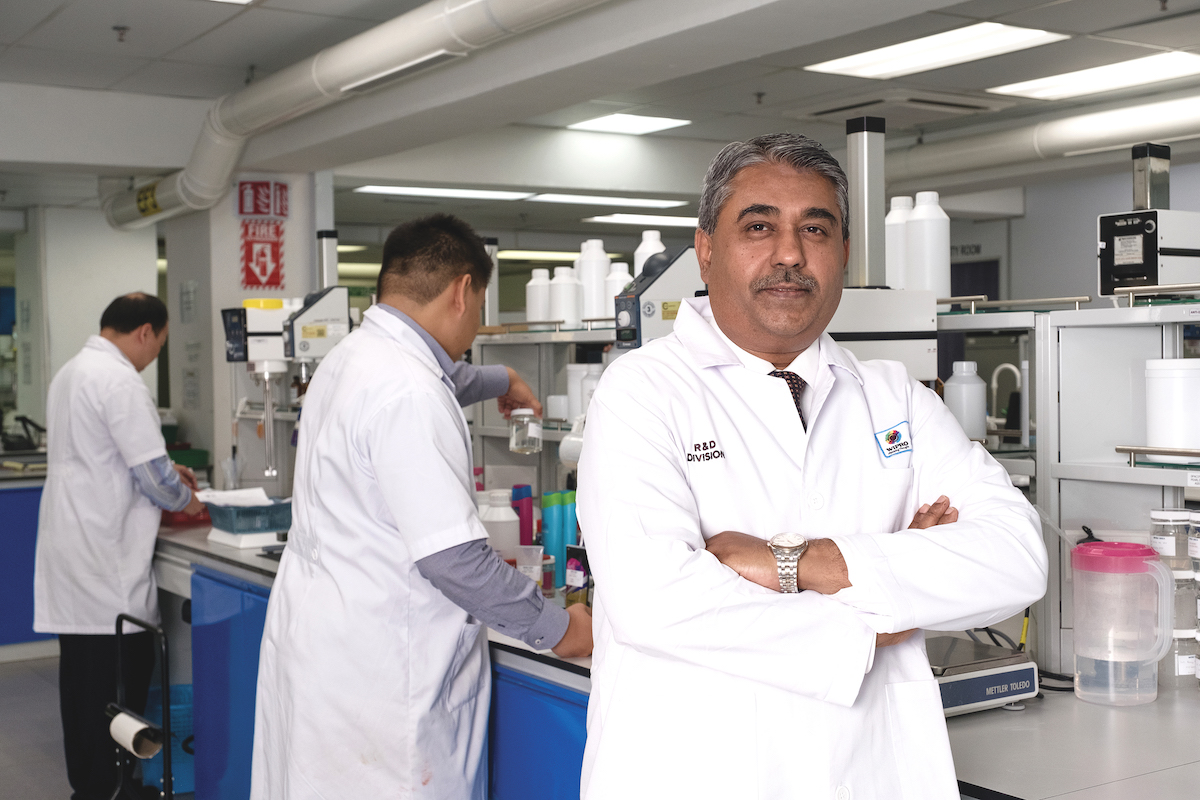 Kumar says two of Wipro Unza's skincare brands, Bio-essence and Safi, are excellent examples of its localised approach. They rank as the number one and two skincare brands respectively in Malaysia, and Kumar credits this market position to their products being designed with the local consumer in mind.
"In the Bio-essence brand we've done consumer localisation and leveraged Chinese ingredients. There is a certain oriental philosophy behind the brand. It uses ingredients, like bird's nest, that are very traditionally Chinese. Bird's nest soup is very popular and is supposed to give you a healthy complexion and a rosy glow. So, we put the bird's nest into our skincare products to get a similar effect."
Another ingredient that has been incorporated into personal care products to give them a local feel is gold. "If you go to many of the markets in South East Asia, they're really into gold. It's a great antioxidant, and people believe that wearing gold can help your complexion," Kumar says. "Bio-Gold Water and a moisturising toner that uses 24-carat gold have recently been added to the Bio-essence product line and are selling well."
A commitment to R&D
Incorporating local ingredients into the products is only part of their appeal, Kumar says. Consumers want to know that these products actually work, and this is where Wipro Unza's investment in research and development comes in.
Wipro Unza currently employs more than 200 people in R&D and has opened a number of learning facilities, as well as maintaining collaborations with a range of external research institutions. "For a business of our size, we make a very significant investment in R&D," Kumar explains. "What we're trying to do is focus our resources so that we can beat our competition in those sectors. For example, our lab in Asia is one of the best labs on the continent for skincare."
International expansion
Changing regulatory standards in the personal care space also present challenges for Wipro Unza. "The regulatory environment is becoming very tough," Kumar says. "Because of the global, interconnected world that we are now in, news travels very fast and this means all the regulators are taking up similar issues."
The newly international nature of Wipro Unza and its penchant for innovation brings with it particular challenges in meeting regulatory demands. For instance, one of its brands, Safi, specialises in Halal-certified products.
This means these products have to meet standards established by a different set of authorities from those they usually deal with in the personal care sector. "We have to clearly define those boundaries because we are pioneers in this area of Halal products," Kumar explains.
Ultimately, his approach is to embrace this change and uncertainty. "One thing you learn in business is that things are never smooth. Things are ever-changing, and that's what makes it challenging and interesting."
Focus on sustainability
Another point of difference for Wipro Unza is the company's strong commitment to environmental sustainability. Kumar explains it has made reducing PVC a particular focus and has lessened PVC consumption by 75 per cent since the 2013–14 financial year. Four of its 15 factories are now completely PVC-free, and there are plans to move the other factories towards a zero-PVC factory environment. He also says that water and energy consumption have been significantly reduced.
"We find that these initiatives make good business sense in terms of cost," Kumar says. However, Wipro Unza is committed to reducing its environmental footprint even if this does not help its bottom line. "We think it's the right call, and we do it because we think a global player should be a responsible player," Kumar explains. The push towards sustainability has also been beneficial in boosting employee morale. "We find it's fantastic and that it builds a lot of employee pride."
Future plans
Having played a major role in the company's ambitious expansion beyond its original base in India, Kumar says Wipro Unza is open to more strategic acquisitions that will help it grow, both domestically and in new territories.
We see ourselves in the next 10 years being among the top personal care players in that region; that's our vision.
"For some countries, I think acquisitions would be key to propel us to a more significant position," he says. "In Malaysia, we are the second-largest player in personal care; in Vietnam, we are the third-largest. But in others, like Indonesia and Thailand, we are small, and we don't really have a presence in northern Asia yet. Wipro Unza may become a more significant player in those countries if an inorganic opportunity opens up."
In the long term, Wipro Unza's plan is to strengthen its market share in Asia and gain a foothold across both Asia and Africa. "We see ourselves in the next 10 years being among the top personal care players in that region; that's our vision."
The values of thinking local while expanding globally and embracing curiosity and sustainability will likely continue to inspire Kumar as he works on this expansion. You can also expect him to meet any new challenges with a certain healthy glow, thanks to his company's 24-carat-gold moisturising toner. "I secretly use that," he admits. "I pretend it's for my wife".