As a child, Jason Lee watched his parents work tirelessly for long hours at the local produce market. From the age of just 13, he too would join them after school, working until well after midnight. Like his father, he worked 365 days a year. He still does, although he has swapped market life for restaurants and property development.
"I wanted to be an entrepreneur because I love to work," he says. "I love to keep creating new things. That's what inspires me to keep working, to create innovative and exciting concepts." With a strong customer service focus, Jason says that the key to his success has been to keep a close eye on trends and make sure that he is giving the people what they want.
The foundations of Suki Group
In 2002, Jason founded Suki Group as a chain of family-style Japanese restaurants, which has since expanded to 23 establishments dotted across Singapore, employing more than 500 people. The restaurants' casual and friendly atmosphere has made them popular places for large groups of friends, colleagues or families to gather, with the buffet-style service ensuring that there is something to please all palates.
Jason has many favourite dishes, but is particularly fond of traditional Nanyang cuisine, which is laborious to prepare. "It is not easy to re-create such taste of 'nostalgia'," he comments. Together with his team, Jason has gone through many rounds of trial and error to perfect the taste of each dish before it is officially launched to the public.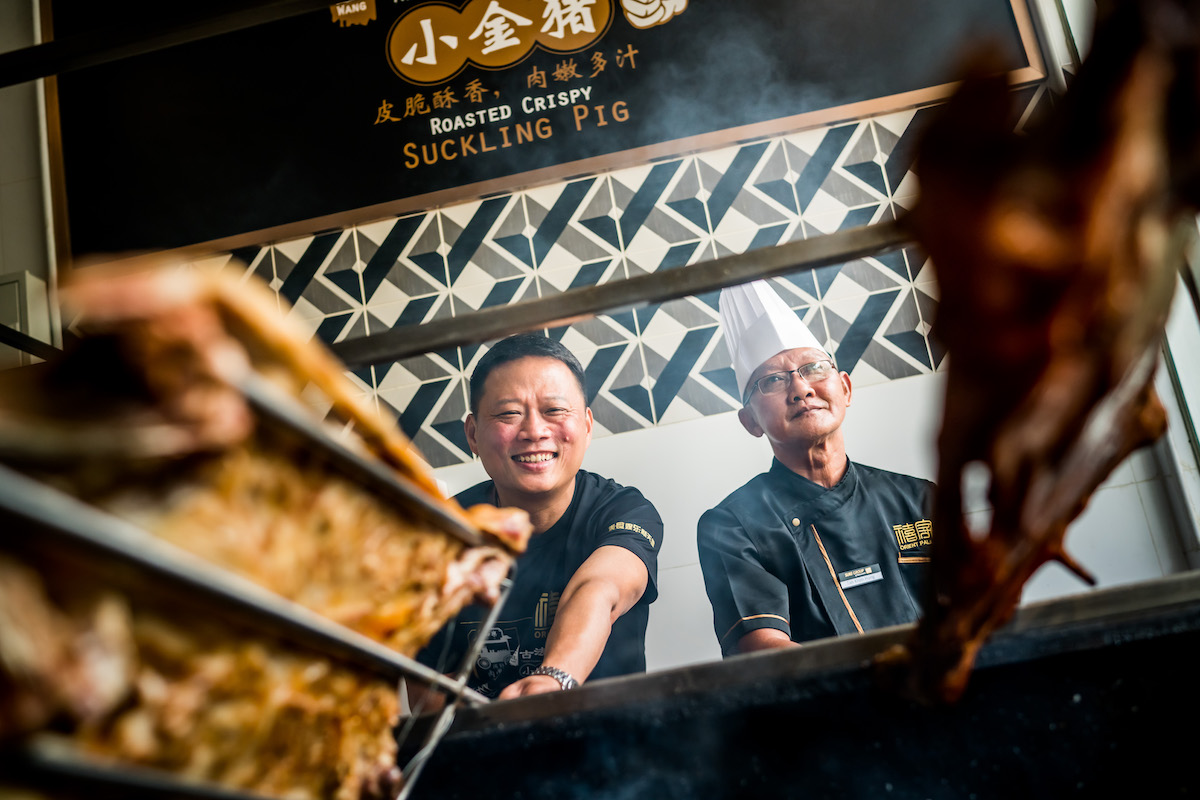 Suki Group has managed to maintain a reputation for quality and freshness across all of its restaurants by controlling the supply chain from a central kitchen. Different departments produce food for the restaurants: rice production, salmon processing, pastry, and a hot and cold kitchen.
Everything is made by hand under strict supervision and dishes are constantly being refined, creating value for the business but also ensuring that the restaurants are always keeping up with current industry trends.
"The restaurant business has grown dramatically because we're always creating new and interesting concepts that people like, both the Singaporeans and tourists," Jason says. "I have to say though, that my latest project is the most exciting one by far."
I have to say though, that my latest project is the most exciting one by far.
What he's referring to is the October 2017 opening of Orient Palace, Singapore's first food, wellness and entertainment hub. Spotting the trend taking off in China and Taiwan, Jason says he was excited to introduce the concept to Singapore, where everything is under the one roof.
A destination to replenish the body, mind and soul
Jason has created such a one-stop destination for food, relaxation and play; he saw the market potential in Singapore and capitalised on it. Designed as an oasis of calm where you can eat, play and relax, the vast 24,000-square-foot space includes a 180-seat main dining area as well as five VIP rooms able to seat 10 people for more intimate or family gatherings. "The food is also very special, based on all of the classic Singapore old-time favourites," Jason says.
"We do a traditional, crispy suckling pig that is charcoal-roasted to perfection. The secret is to control the temperature so that the skin is thin and crispy all over, but the meat is juicy and tender." Other highlights are the Premium Dragon Rib Bak Kut Teh, Giant Grouper Porridge and, of course, the Orient Palace's own rendition of the famous Singapore Chilli Crab, which it calls Nanyang Steamed Crab with Chilli Dip.
Marinated with special homemade sauces, the dish revives the lost art of charcoal spit-roasting.
The secret to achieving the crispy and wonderfully thin crackling lies in the precise control of heat.
Each inch of the skin is charcoal-roasted to perfection, warm with crisp crackling and tender, moist meat.
Orient Palace has won praise and affirmation from food critics, in particular for its Giant Grouper Porridge, Traditional XO Yam Abacus, Seafood Mee Goreng, and its Premium Dragon Rib Bak Kut Teh. The onsite wellness centre, Spa Nes, offers South East Asian healing therapies, luxurious spa facials and polishes, body massages, Traditional Chinese Medicine consultation and even barber services.
For the signature Singapura massage, Jason says that the masseuses use orchid essential oils and techniques inspired by Swedish, Thai and Chinese acupressure massage styles. Spa Nes offers the perfect place to rejuvenate and relax, either before or after a meal.
Quick moves to stay ahead of the competition
It is his style to have the first-mover advantage and thus, eight years ago, Jason expanded his business beyond the Suki Group of restaurants. He established JL Asia Resources, a property development and acquisition company.
The portfolio covers condos as well as hotels and although it has developments in Singapore, the company has spread further afield, with properties in Malaysia as well as Thailand. "We started to move into Thailand because it is a much better market. Also, the rules are more relaxed and so it's a much easier place to build," Jason says.
Not that Jason shies away from challenges. He says that the key to success is to simply stay positive. "A challenge is something that you just have to take on and get over," says the unstoppable business leader.