Africa is a continent notorious for its high crime rates. From gang attacks and murder, sexual offences, robberies and governmental fraud, the African people have learned to live with crime as part of their daily lives. Despite small improvements made by government and police crackdowns, the region continues to struggle to shake its reputation as one of the world's crime spots.
Technology is the answer
"For a long time, Africa has struggled with safety and security," says Carel Coetzee, CEO of ICT solutions provider, XON. "Technology is the only way to win the battle against physical and cybercrime. Where these two worlds meet, we see the opportunity to combine world-class technology in both areas to increase efficiencies in combating crime."
Established in 1996, XON is a pan-Africa systems integrator that designs, builds, operates and manages information communication technology (ICT) solutions, tailoring them to suit individual customers. "We offer not just physical security solutions through technologies like facial recognition, video analytics and number plate recognition, or just normal cyber security and defence solutions. We focus on the possibilities created where these worlds meet," explains Carel.
As a Level 2 Broad-Based Black Economic Empowerment (BBBEE) business, XON prides itself on social responsibility and upliftment. Working across areas such as alternative energy, information security and management, safety, infrastructure and cloud services, XON is present in every South African province and has branch offices and partnerships across more than 16 African countries. "Critical to our success is our long-term relationships with our clients and technology partners who share our passion for innovation. When we understand our customers' needs and have the trust and experience of our technology partners, we simply cannot lose," says Carel.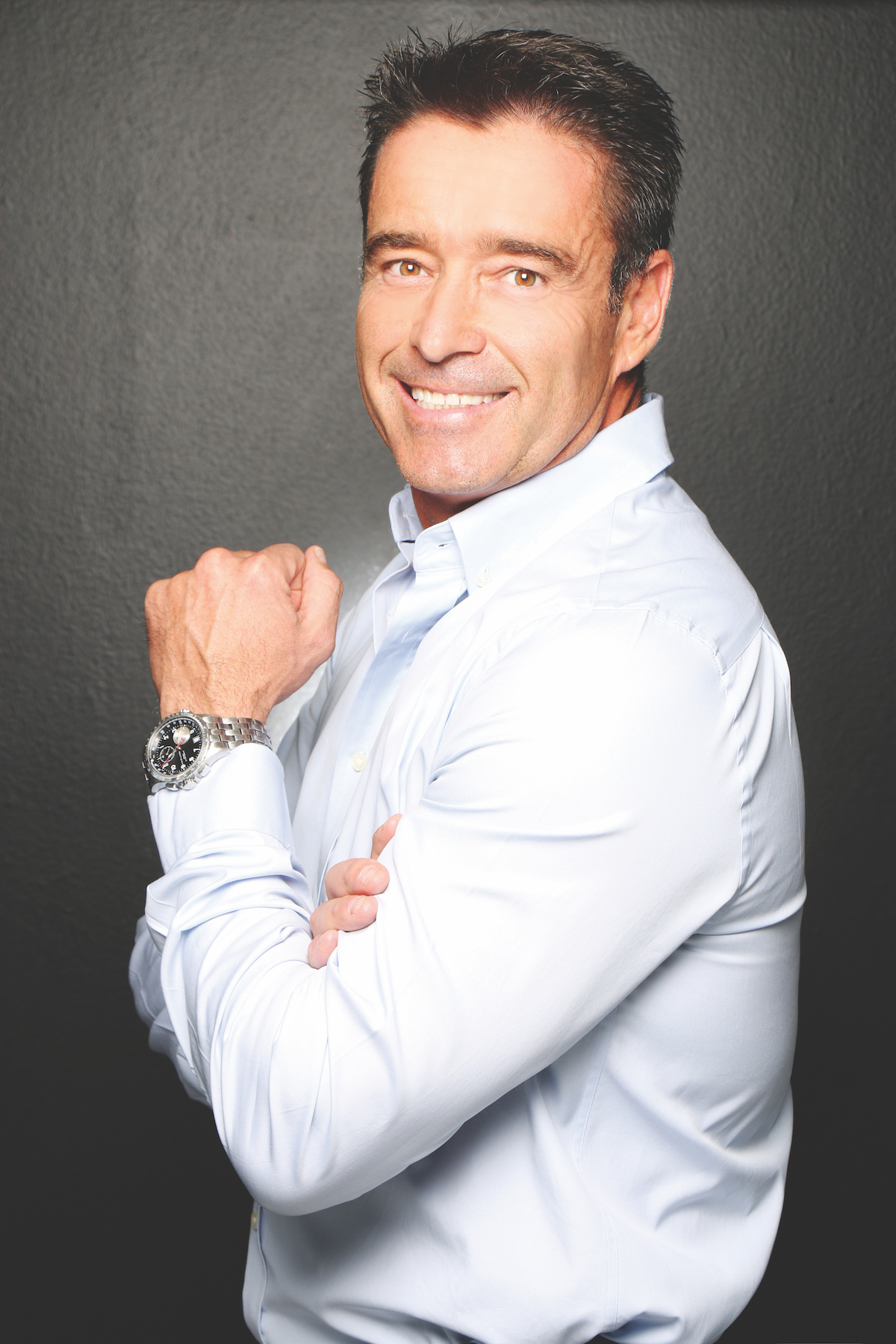 Seizing the opportunity
Carel's penchant for entrepreneurship was evident from a young age, having been involved in a couple of small ventures in his teenage years – ventures which helped pay the bills as a scholar and student – before starting XON more than 20 years ago. "What motivates me is the challenge of uncovering an opportunity and creating something out of it," he says.
With a strong background in electrical engineering and operations management at organisations including Centera and Qdata Networks, Carel identified a gap in the market in 1996 and set about filling it. "I resigned from Qdata Networks to start XON when I saw an opening in file and printer sharing. To enable this, computers had to be networked for both local area networks and wide area networks. Email, which was also relatively new, presented a huge opportunity for enterprise email and scheduling solutions, which we planned to capitalise on."
Carel says XON's phenomenal growth has been supported by a combination of technology, people and processes designed to meet customers' various and changing requirements. But from the very beginning, Carel knew that his people would be his greatest asset.
"We need a culture that not only motivates our employees, but also encourages them to be creative and innovate. I believe that the most valuable attribute an employee can bring to their workplace is creativity, and it's always been our mission to create a culture and environment that not only encourages this, but also rewards it," he explains. "The ICT world is fast moving. Organisations need to reinvent themselves constantly, not only to stay relevant and bring value to customers, but simply to stay in business."
"The most valuable attribute an employee can bring to their workplace is creativity."
The next big thing
In line with this, Carel says he was on the lookout for 'the next big thing' for XON when he met Eugene le Roux, President of social solutions provider NEC Africa, a subsidiary of the Japanese Technology giant NEC Corporation. "It was 2015, and Eugene was scouting the market for a systems integrator that NEC Corporation could invest in to rapidly grow its footprint and market share in sub-Saharan Africa. Immediately, we saw the opportunity for collaboration in our networking business, energy business and safe city solutions business. Combined with very little overlap in customer base and a complementary sub-Saharan footprint, the partnership made sense from day one."
XON's experience in the physical and network security space combined with NEC's world-class technology in physical and cyber security solutions, culminated in the creation of the Cyber Defence Operation Centre. "We are the only security services provider on the continent that focuses on the exciting space where the physical and the cyber worlds meet, where we combine cybersecurity intelligence and information gathered from social media to complement physical solutions like facial recognition."
"We are the only security services provider on the continent that focuses on the exciting space where the physical and the cyber world meet."
Fast facts:

The advice that started it all
In 1993, Carel received a piece of advice that changed the course of his career. "I met a US couple who sold their burgeoning waste removal business in the early 80s for around US$500 million. The husband, Bill, told me, 'Choose the industry in which you see the most competition, start your own business and give it your all. There's a reason why there's so much competition in that specific industry.' Three years later, I started XON."

Three years on, Carel says he wouldn't change a thing. "In February this year, NEC increased their investment in XON. This transaction consolidated both NEC Africa and XON into NEC XON Holdings (Pty) Ltd. After a record year in 2017, we're forecasting double-digit growth in 2018 and we're on the lookout for strategic acquisitions across Africa."
"Over the next 24–36 months, we will focus on solutions that makes our cities safer using NEC technology. Long-term, I see the opportunity to leverage the investments in Safe City infrastructure to build Smart Cities that use energy and natural resources more efficiently to improve the quality of life of citizens."
"In the next three to five years, I believe our combined physical and cybersecurity offering will be our biggest business in Sub-Saharan Africa, especially when one takes into account the huge opportunity in sub-Saharan Africa to provide identity management solutions for population registers, immigration, voter registration and health records, to name but a few."