The business of business isn't what it used to be. Enterprise resource planning in particular has undergone a face lift or six over the years. The days of comptometers and adding machines are a distant memory; Y2K-era accounting and resource planning software isn't far behind. The sector moves so quickly that yesterday's breakthrough is tomorrow's empty recycle bin.
But there is one constant in the industry, a resource that has not only survived, but also adapted to meet the changes of a breakneck-pace world. That resource is SAP, enterprise software that has galvanised the marriage between business and technology over the past five decades. In fact, the company celebrates its 50th anniversary this year.
The challenge of any pioneer is to keep the cap on the bottle of lightning, to maintain the edge that took it to the top. In the years since SAP's inception in 1972, the company has worked hard to keep giving businesses what they need, and it was this drive that attracted Claudio Muruzabal to the company six years ago.
"I've been in this industry for many years and I've seen a lot of changes in digital transformation," he recalls. "And one thing that I've always connected with is the use of technology to drive value for businesses. The fact is if there's one company that has put the business first and technology second, that's SAP, and that's what brought me here."
Now President of SAP EMEA South, Claudio spent the early years of his career implementing SAP software for businesses large and small around the world. When he first joined SAP, it was in the company's Latin American division. "It's a territory that over the past few years has gone through a lot of challenges," he says. "So applying technology to help businesses thrive in the midst of that very uncertain and changing environment is something I really enjoyed."
When the SAP board proposed to Claudio that he take over the EMEA South region, comprising 75 countries from Southern Europe to the Middle East and Africa, the idea of diversity united by innovative technology was again the great attractor. "I run a portfolio of very diverse businesses across very diverse countries, but what they have in common is the need to apply technology to grow their businesses and be successful. And that's what SAP is the very best at doing."
The diversity of his region has a greater resonance for Claudio beyond the strong human aspect. "We bring together different perspectives, and that makes a big difference to the bottom line," he shares.
However, nothing has made a bigger difference to bottom lines around the world in the past decade than COVID-19. The global pandemic forced business to be done on its terms: amid social distancing, extended lockdowns and limited travel and transportation.
"There's no doubt that COVID-19 changed everything," Claudio says. "It's changed how we work and the way we live our lives. We've had many conversations about 'the new normal' since mid-last year, but the businesses that really have an opportunity to be successful are the ones building the next normal."
"Almost 80 per cent of what happens in the business world every day has a SAP system behind it."
So what does that look like? Claudio believes it's a world that incorporates lockdowns and restrictions, that is still affected by supply chain challenges. "What we learned in the pandemic is resilience. We understand that our businesses will be vulnerable and we need to build strength from that resilience," he explains.
The businesses that have been able to do so, he says, are the ones emerging successful from the shadow of COVID-19. "These aren't necessarily the largest businesses either," he points out. "Businesses that are nimble have had an easier time reconfiguring themselves and thus have emerged stronger and more competitive."
Across the region, agility is serving the business community well, Claudio says. "We're so proud to be supporting our customers on that journey. If anything, the pandemic has created winners – those quick to adjust and fast enough to take advantage of the opportunity.
"And we're doing this with great partners such as Deloitte and Google Cloud, both of which have partnered with us at the SAP House at EXPO 2020 Dubai, where we are currently showing our many visitors the future of business in the cloud."
Through its own technological innovations and agility, SAP has made it easier for its clients to achieve success. "There's a lot of talk about digital transformation, but I believe that talk's getting old. It isn't about the digital transformation of businesses, it's about understanding how we can bring technology – especially cloud technology – to improve the processes of those businesses," he explains.
"We've spent way too much time focusing on the front end of our businesses, but SAP's incredible technology is there to support from front to back end and make those processes more efficient."
The scalability of SAP means that it can provide the same benefits to a large oil and gas company as it can to a small retailer in any given country, according to Claudio.
"We're talking about advanced tools such as artificial intelligence or blockchain or the Internet of Things, but they're only effective for our customers if we have a deep understanding of their needs," he says. "We at SAP look at new technology as the combination of experience and emerging technologies that improve business processes and create life-long value for our customers. We're in the business of driving customer value, and that's what sets us apart.
"And as we cement SAP as the cloud company today, we're focused on bringing together the best of 50 years of deep industry expertise and the best of our partner ecosystem to provide industry specific cloud-based solutions as-a-service."
The truth behind digital transformation, Claudio believes, is that people want to do more with less. "Technology has to be able to drive that," he insists. "It's either a reduction in cost or a reduction in headcount, but it can't merely be reducing cost while driving growth."
What technology does do, he argues, is level the playing field for businesses of all shapes and sizes. "It allows smaller businesses to compete with the biggest players. That's what technology can do, and that's what we talk about every day with CEOs."
"Businesses that really have an opportunity to be successful are the ones building the next normal."
As much as SAP is doing for the business world, the company is also doing its best for the world at large. It has committed to a carbon-neutral footprint by 2023 as well as greater transparency surrounding the sustainability of its products. Aside from the immediate environmental concerns, it's an issue that's become increasingly important to investors. "Investors are looking at investment vehicles that are environmental, social and governance compliant, and we at SAP are focused on that," Claudio says.
He believes the sooner businesses prepare themselves to do business in this way, the better chance they'll have at thriving in the world of tomorrow. "If they do that, they'll anticipate the needs of their own customers, the challenges of the environment and will become truly intelligent enterprises in the process," he adds.
And then there are SAP's philanthropic efforts, particularly in Claudio's region. "We have a global corporate social responsibility program called One Billion Lives, which supports our employees to build proposals for new companies aimed at meaningfully improving the lives of our citizens," he shares.
"With partners we've also created Africa's biggest digital inclusion program, Africa Code Week, which encourages young African people to embrace technology and teaches them how to succeed in the world of work. In this way we've helped millions of young Africans already. When we say we help the world run better and improve people's lives, it's not just a tagline. It's what defines us."
Resilience has become a way of life. As the world powers on through the fallout of the pandemic and the ever-growing challenges of sustainability, SAP is behind the scenes bringing transactions to life. "Almost 80 per cent of what happens in the business world every day has a SAP system behind it," Claudio says.
"Very few businesses can say this, but we make it happen because we have such strong partnerships behind us. That's who we are, and we will continue to be strong in the future because of partnerships upon which we've built the success of this company."
---
Sponsored by: Google Cloud
Increasingly, companies in the Middle East are partnering with Google Cloud to execute data-driven and secure digital transformations and to empower their distributed teams with cloud-native collaboration tools.
Read More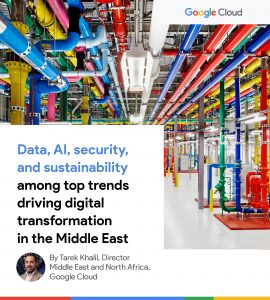 ---
---
Sponsored by: Deloitte
In partnership with SAP, Deloitte is helping companies to embrace innovation more readily and flexibly while still leveraging many of the systems and processes that are already in place.
Read More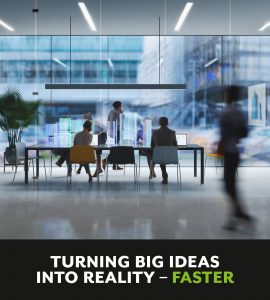 ---