Digital Edge DC is on the front lines of the innovation and growth movement within the data centre industry in Asia. "We are very privileged because data centres are almost the hottest buzzword in the capital market," says the CEO Samuel Lee.
"Basically, in my career I've witnessed the roller-coaster development of the data centre industry or what we call the data digital infrastructure industry. It has been a great opportunity to see something like that."
Prior to co-founding Digital Edge, Samuel spent almost 30 years in the telecommunication and the digital infrastructure industries and was contemplating retirement.
"I wanted to relax and enjoy my life because I don't have anything more to prove. But I found it very hard to just sit there and look at the business environment because I felt there are still so many opportunities there," he says.
"I still think that there's so much I can do and contribute to make an impact in this digital infrastructure industry. That drove me to take up the CEO role and get back in the game again."
Samuel was inspired to do something special with Digital Edge; he saw an opportunity to scale the business within the digital market and he wanted to build a world-class platform in Asia to make this a reality.
He knew that data centres were on the precipice of a big technological transformation and saw an opportunity to make a difference. As a result, he came together with some of his former colleagues to form Digital Edge.
Samuel describes the initial capital raised from angel investors as "more welcomed than expected", as there was an aligned vision and goal held between them and their capital partner to make an impact in Asia.
"We found Stonepeak Infrastructure Partners as our capital partner, who committed US$1 billion to support the management team," Samuel explains.
We are very flexible and we transfer talent and we do whatever we can to attract talent. If you look at our management team, it's spread around the world.
"People have said that without the COVID-19 pandemic, today's digital infrastructure business may have taken 10 or more years to get to where we are today. But because of the pandemic, people need to work at home, people need to rely on digital to carry out their day-to-day business," Samuel says. "It totally transformed and accelerated digital transformation on the individual level, company level and country level."
When it comes to talent, Digital Edge is very flexible as it mirrors its functioning digital consumer environment to ensure they are malleable, receptive and innovative when it comes to their hiring processes.
"We are very flexible and we transfer talent and we do whatever we can to attract talent. If you look at our management team, it's spread around the world. We are a Singaporean-headquartered company, but if you look at our infrastructure and our management team, we don't actually have a physical headquarters."
This is a key trend that organisations are implementing to put themselves on a trajectory for long-term growth and to stay ahead of the curve. "Where talent is, we'll go there. We don't limit ourselves and only have the management team in Hong Kong or Singapore, for example. People see it as very welcoming. We respect people and lots of people are happy to join us."
In two years, Digital Edge went from no infrastructure to operating 12 centres across four different countries. "We basically completed seven transactions in terms of buying companies and buying assets, just in the last 18 months. This shows you we haven't slowed down – most of them were done during COVID-19," Samuel says. "After a year, we will build more data centres. We will continue to grow and to be the trusted platform for our customers. I believe the sky is the limit."
The past 30 years of industry experience have propelled Samuel forward into a position to accelerate the growth and performance of Digital Edge, providing him with a wisdom-filled perspective on how to lead the company.
"One thing I learned is that for all business, not just for data centres or digital infrastructure, as leaders we always need to a set direction and vision for the company. After that, the most important thing is to make sure we get the right people in the right seats, give them the tools to do their job and empower them to do it," Samuel explains.
It's a matter of time. We believe Digital Edge will be everywhere in Asia and become one of the most significant players in the industry.
"It's a matter of time. We believe Digital Edge will be everywhere in Asia and become one of the most significant players in the industry. In terms of our business model, the data centre will be the foundation, but how we evolve will depend on how our customer is going to influence the market and how they deploy our IT services."
One of the key factors of success that has attributed to Digital Edge's hyper growth and early success is timing. Samuel saw an opportunity and seized the moment to create a business model that would present the company with the ability to relate favourably within the market by understanding the consumer demand for their services.
"The company, Digital Edge, and our team basically wanted to get into this business to make an impact and to make a contribution to this digital transformation. This is a big transformation and not a lot of people have the opportunity to participate in such a big shift in their lifetime, in their careers," Samuel says.
"I'm very lucky. We have a team of people who are very passionate and we believe we can make a difference and contribute."
"AlfaTech is proud to partner with Digital Edge DC and be part of the team bringing the most innovative and energy-efficient data centres to the Asia–Pacific region." – Jeff Fini, Chair, AlfaTech, a Vela Tech company
Sponsored by: AlfaTech
AlfaTech has had a meteoric rise to become the industry giants' go-to mechanical and electrical design engineer.
Read More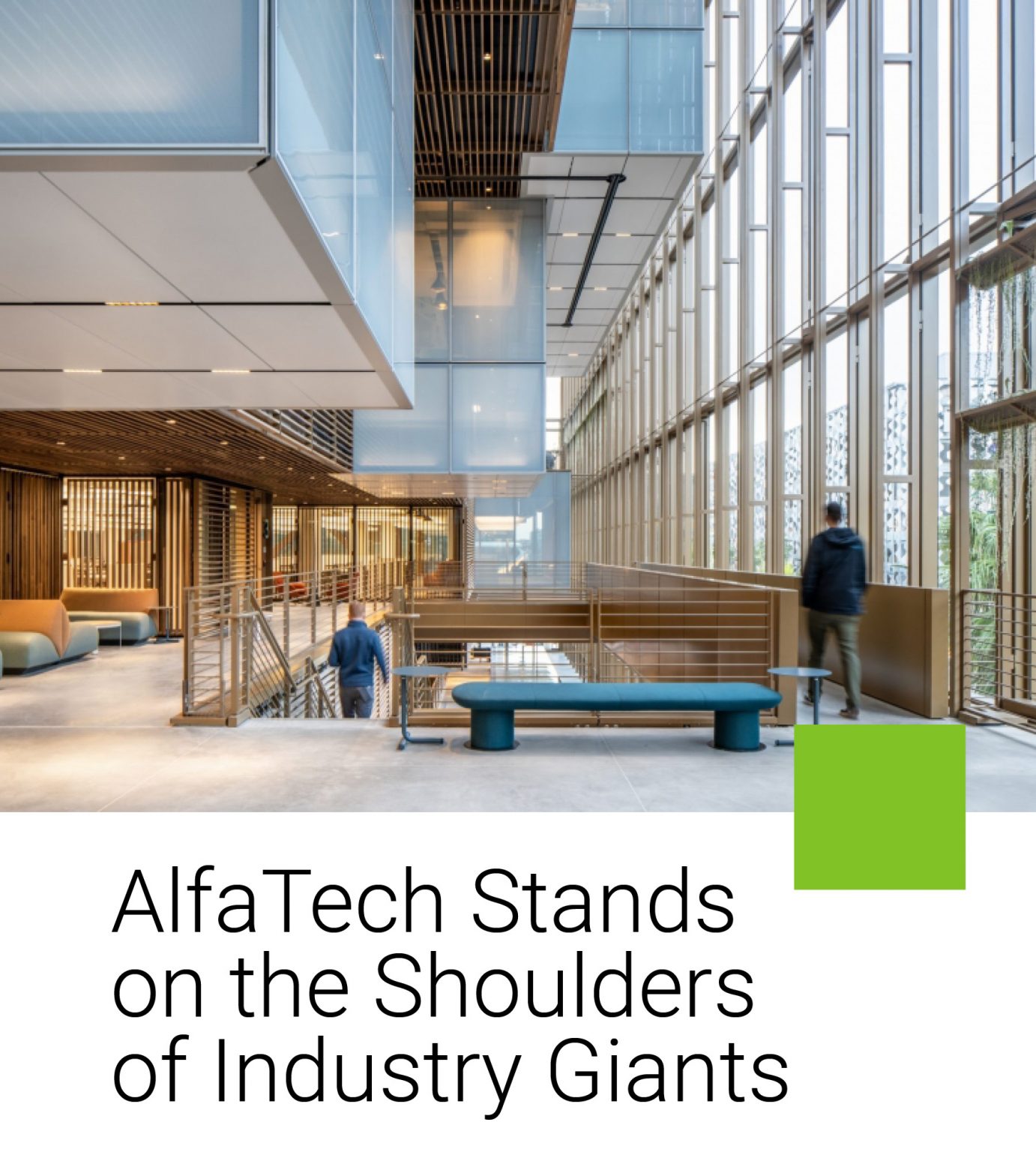 ---