Every new acquisition is an opportunity for a company to learn from the fresh challenges wrought by the addition of different work cultures and production styles. Ready to take on such opportunities and steer the company afresh, Johannes Linden was elected as the CEO of PIA Automation Holding (PIA) following its acquisition of M&R Automation in June 2017.
PIA, a spin-off of Preh IMA Automation, develops assembly and manufacturing lines for companies in the automotive, renewable energy, consumer goods, medical and cosmetics sectors. It also provides services ranging from manual assembly workplaces to fully automatic production systems.
Its new addition, M&R, holds a strong position in the automation space, providing engineering, manufacturing, assembly and commissioning services, with around 85% of its sales coming from the automotive industry.
Johannes Linden seizes PIA's opportunities & advantages
Upon his appointment as CEO, Johannes identified a range of opportunities to support the company's continuing success. One of the key advantages is its size, he notes. As an SME, its size is a competitive advantage that opens potential avenues for growth, both nationally and internationally.
"We now have an international set-up, having true operational activities in Canada, the US, China and Europe," he says. "We are one of the few companies that have this international set-up, range of technologies and strength of financial investors. The combination of abilities we have from a technological and financial point of view is unique and sets us apart from the vast majority of our competitors."
Its international reach is one of PIA's main differentiating factors, and it can use these combined capabilities to enhance its product offering. Johannes points out it is also a major aspect of the growing industrial focus on automation. "We have the possibility of using this international set-up in the best possible way because it is embedded in a growing industrial environment. Automation is also on the growth path and these two areas support each other," he says.
The M&R acquisition brought with it 1,300 employees, and PIA is now set to have an estimated turnover of €250 million. Of course, expansion is not without its challenges, particularly when combining different company cultures.
"If you are a special machinery equipment builder, you have your own culture as a company. Now we are bringing different companies together, meaning we have to merge different cultures into one," Johannes explains.
"That's a task and a challenge at the same time because people are proud of where they are coming from and now you have to transfer this pride into a new sense of pride for the new PIA. It is a change-management effort, which is necessary, and management have to be encouraging enough so their employees follow it."
Streamlining PIA's international divisions
Another challenge is streamlining and standardising the processes of the company's international divisions. Johannes stresses the importance of consistency in systems at each of PIA's centres worldwide, a key focus area of improvement for the company over the next 12–18 months.
"We need to leverage the synergies we have because of our new international set-up," he says. "That means using the international production base and being able to produce equipment in one place even if it was produced in earlier times in another place. It is about being able to put everything on the same IT basis and rolling out the same SAP [!systems!] as our ERP [!enterprise!] structure across all the different countries and putting the same '5S' business practices into the manufacturing floor."
The 5S of manufacturing
The 5S business practices refer to the five steps that manufacturing companies can use to better organise their processes. These are based on five Japanese words: Seiri, Seiton, Seiso, Seiketsu and Shitsuke.
Seiri (Sorting) – Cleaning out unnecessary clutter in your process
Seiton (Simplify) – Placing what you have left in order
Seiso (Sweep) – Cleaning all machines and other equipment
Seiketsu (Standardise) – Enforcing a common standard for all processes
Shitsuke (Sustain) – Maintaining these steps and including them in the company culture; improving any areas as necessary
Dependent on partnerships
Johannes says the combination of these international hubs is greater than the efforts of each individual worker. "Learning from each other and the best-practice examples we have within our team now makes us much more than the sum of the individuals we were at the beginning," he says.
Maintaining a strong relationship with suppliers is another key area for the company to address during its period of expansion. PIA currently has around 12 suppliers that deliver hydraulics, electronics, industrial control systems (ICS) and programmable logic controller (PLC) products.
"In the automation industry, the supplier base is very similar in different projects. You have the same automation suppliers, be it Siemens, Allen Bradley, Mitsubishi or Omron. If you then go to the pneumatics, you work with Festo or SMC. Again, that's the same in every project," Johannes explains.
"We are relying on our partnerships because, as an automation company, the manufacturing depth, in terms of our own manufacturing of parts, is relatively low. So it's much more an engineering approach than a manufacturing approach. We are very dependent on our suppliers and we see them on a regular basis so that we can work in close collaboration with them. We are, to a certain degree, also dependent on their innovation capabilities, because their innovation is next to ours driving this industry."
Working with customers & growing together
Johannes envisions even further growth for PIA in the future, and to get there he outlines three major aspects. The first is strengthening its customer base, which PIA has already proven.
"The customer base we have is growing on an international basis. So our customer base has expanded into North America – including Mexico, the US and Canada – and into Asia. PIA is able to cope with this international growth because of the factories and the competent centres we have in these regions, and we can benefit from their growth," Johannes says.
Working with customers and growing together means you win with them. That's what partnerships are about.
"For instance, if we have started projects with a worldwide FMCG company here in Europe and now they want to grow in Asia, there's a good chance we can bring that project with the supplier into the new Asian environment.
"Working in close collaboration with your customer is a very good platform to grow with them on an international basis." Johannes adds that this will generate benefits for both parties. "Working with customers and growing together means you win with them. That's what partnerships are about."
An emphasis on automation
The second aspect to support growth is the emphasis on automation which, Johannes says, accounts for a large proportion of the automotive business. This is particularly due to what he calls the "internationalisation of European customers".
On top of that is the increasing trend for e-mobility – the use of electric-powered vehicles as an alternative to diesel power, in an effort to reduce carbon emissions. This, says Johannes, is gaining significant amounts of investment in the motor sector.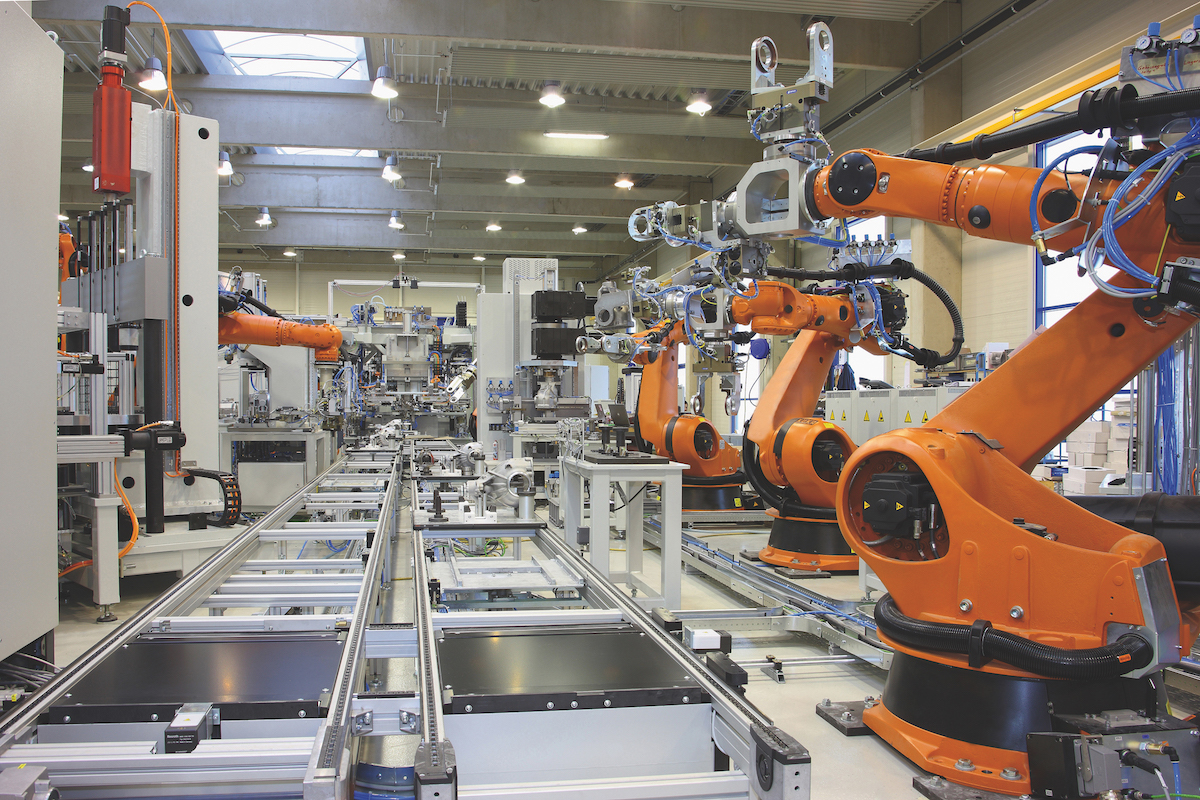 "E-mobility is driving a lot of investment into the automotive industry that wouldn't have the same magnitude if we were to remain with old technologies. It's about replacing that old technology, which means an increase in investment," he says.
The third area driving growth for PIA is China's contribution. Johannes refers to China as "the factory of the world". "There are huge salary increases in China year on year, by around 15%," Johannes says. "It also had a GDP growth of 6.9% in the second quarter. That is more than the whole GDP of Switzerland."
Johannes notes that salary improvements led to China's strategy to put innovation at the forefront of manufacturing. The Made in China 2025 program, launched in 2015, aims to make China a major manufacturing power within 10 years.
Under this scheme, the country will implement several principles and goals such as adapting institutions for innovation; promoting interdisciplinary collaborative innovation, digitisation and smart technologies; and placing a major focus on sustainability. "[!the!] is aiming to put more automation into its factories," Johannes adds.
A global footprint
Looking ahead, PIA will continue working to enhance its range of products. It will be starting a new Industry 4.0 platform that was developed in its Austrian facility.
"This will be a big step for us, offering improvement potential for our customers. We can do this on an international basis in Europe, Asia and North America, and that again is a single combination of technology and global footprint that we offer. We have this international presence and are ready to serve the same customer everywhere in the world with the same technology and the same operational excellence standards that we have encountered in the past.
"We can do projects in the same way in North America, Mexico, Canada, Europe or in Asia, in particular China. That's what we bring to the table and that's the unique difference we have and make."