When Willie Low graduated with an engineering degree, many of his classmates gravitated to engineering and construction firms, with petroleum companies among the most desired employers.
He received an offer from Shell, but had already decided to go in an entirely different direction. "I preferred selling and meeting people to being behind a desk all day long," he says.
So, Willie joined an air-conditioning company and waited for a sales opportunity to come up. He then built up his skills in what was an unfamiliar field, but one which suited his sociable nature. He progressed to a sales manager in Jakarta and broadened his skills with a stint in Australia when the Indonesian economy crashed.
"I had a lot of exposure to different management levels and different parts of the business," Willie says of this phase of his career. Eventually, his work started to involve travel to Denmark, China and beyond, and he longed for a role that would utilise his skills in management, marketing and sales, but require less travel time. "I was running around like a madman, flying here and there, with very little time for myself," he recalls.
Niro Ceramics grows its market share
When a position came up at Niro Ceramic Indonesia in 2005, Willie jumped at the chance. Founded in 1988, the Malaysian company manufactures porcelain, glazed porcelain and digital porcelain tiles for a range of commercial and residential applications. It had expanded to Indonesia in 1995 and was looking for a new leader.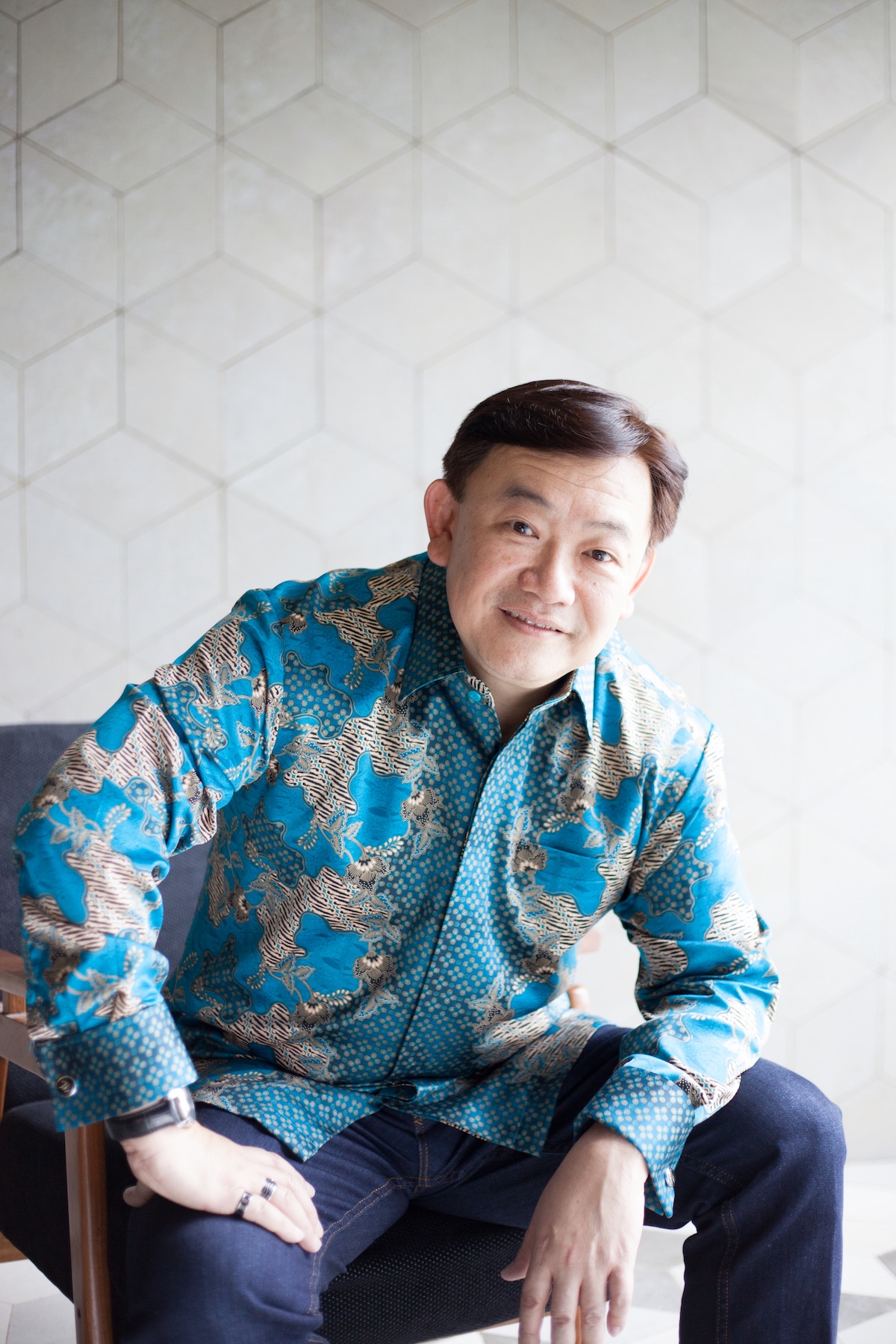 Despite offering a quality product and having built up technical expertise, Niro Ceramic had a small footprint in the country when Willie came on board. "Indonesia was a small market and we had few customers," he recalls. "We relied on very simple products and only a few distributors to keep trading in Indonesia."
Willie improved distribution channels and then forged direct links with property developers to successfully open new revenue streams. He also oversaw the company broadening its product range and ensured there was a point of difference in its tile designs.
"We wanted to compete with others, but we did not want to compete by doing what we were supposed to do. We had the product look more rustic and matte while the local market tends to lean toward a polished look."
Such innovations made for an increased market share, although growth hasn't been entirely linear. After the company's peak in 2014, the market took a downturn. "The year 2015 was a challenge," Willie acknowledges.
"When the market took a dive, we decided to introduce more cost-effective products, position ourselves better, and rethink our market strategy," he adds. "It made things more competitive for us but we're now okay."
Willie Low believes in direct communication
Willie credits the company's deep knowledge of matte tiling as well as its multinational character for its Indonesian success. Having bases in seven countries gives it a diverse network of ideas, technology and designs to draw on. In addition to this versatility, Willie's own forthright leadership and communication style has been a significant part of the growth of the company's Indonesian arm.
"I like direct communication. I do not like people who beat around the bush. I'm not sure if it is a good point or a bad point of mine, but I never hide my feelings. I'll tell you if I like something or if I don't like it."
This directness stems from witnessing the leadership of a supervisor who Willie worked for when he was a salesman, and it motivated Willie to take a more balanced approach. "He was a harsh guy," Willie recollects. "He reprimanded people. But then in front of customers, he took on a very different personality and was very polite and became a great listener."
Avoiding hypocrisy for a more consistent approach doesn't mean being unfriendly, however. Willie is a big believer in a cooperative workplace. "The whole company and the senior management team has a real commitment to its people. We all make some time to go out and see our people, and we make sure we know exactly what's happening at the store.
Focused on recruitment
Perhaps, unsurprisingly, for a leader so focused on people skills, Willie says the company's future plans will revolve around recruitment. "We've just expanded our manufacturing plant, so there are a lot of new things that we can do, but we are waiting for the market to pick up so we can embark on some more high-end products," he says.
"Whatever goals we have, though, it will really depend on the people we have inside the company. You can have a beautiful idea, but without the people to carry it out, it will be a failed product."
You can have a beautiful idea, but without the people to carry it out, it will be a failed product.
Willie says Niro Ceramic has a clear picture of the kind of employee they like to recruit, and how they will develop their skills once they come on board. "Generally, the people we hire are younger, they have more energy and they are more internet-savvy. Our main goal is to hire and retain the right people and to train them. If you do that, you become better each day; I really believe that."
With such positivity about his chosen industry, Willie has no regrets about moving away from engineering. "I don't miss it at all," Willie laughs. "I was good in math and science, but I found I didn't enjoy the overly technical stuff."
What he does enjoy, however, is the social aspect of his work in the tile manufacturing business. "I meet a lot of people and it's not so much about work anymore. It's about enjoying myself and appreciating the beauty of different cultures in Indonesia," he enthuses. "I've made great friends across the industry and I have friends in every city in Indonesia."