It's been nearly 15 years since David Beckham headed the campaign for De Rigo's Police sunglass range. Following in the footsteps of Bruce Willis and George Clooney, Beckham was recognised as having more influence over men's fashion than Giorgio Armani, and was a hard act to follow for the next brand ambassadors, including Antonio Banderas and Neymar Junior.
In fact, the football legend still adorns the office wall of a very bemused Maurizio Gerardini, Hong Kong's Managing Director of De Rigo's Sourcing Division. "The girls in the office won't let me take David's poster down," he laughs. "They keep telling me to leave it up, so I do."
Despite his near 20 years with De Rigo, Maurizio hasn't come into contact with the numerous celebrities endorsing the company's in-house ranges of Police, Lozza or Sting. He does, however, share his taste for sunglasses with Beckham, conceding to owning a few pairs from the Police range.
Maurizio Gerardini believes in the family business model
A family business founded in 1978 in Belluno, northern Italy, by the De Rigo brothers Ennio and Walter, De Rigo enjoys an extensive wholesale distribution network of house and licensed eyewear brands catering to the luxury and lifestyle, sun and optical markets. Since joining the company in 1995, Maurizio has witnessed the business evolve dramatically, with acquisitions of Dollond and Aitchison in the UK, General Optica in Spain, Opmar Optic in Turkey, and REM in the US, and licence agreements with major brands including Nina Ricci, Furla, Lanvin and Trussardi.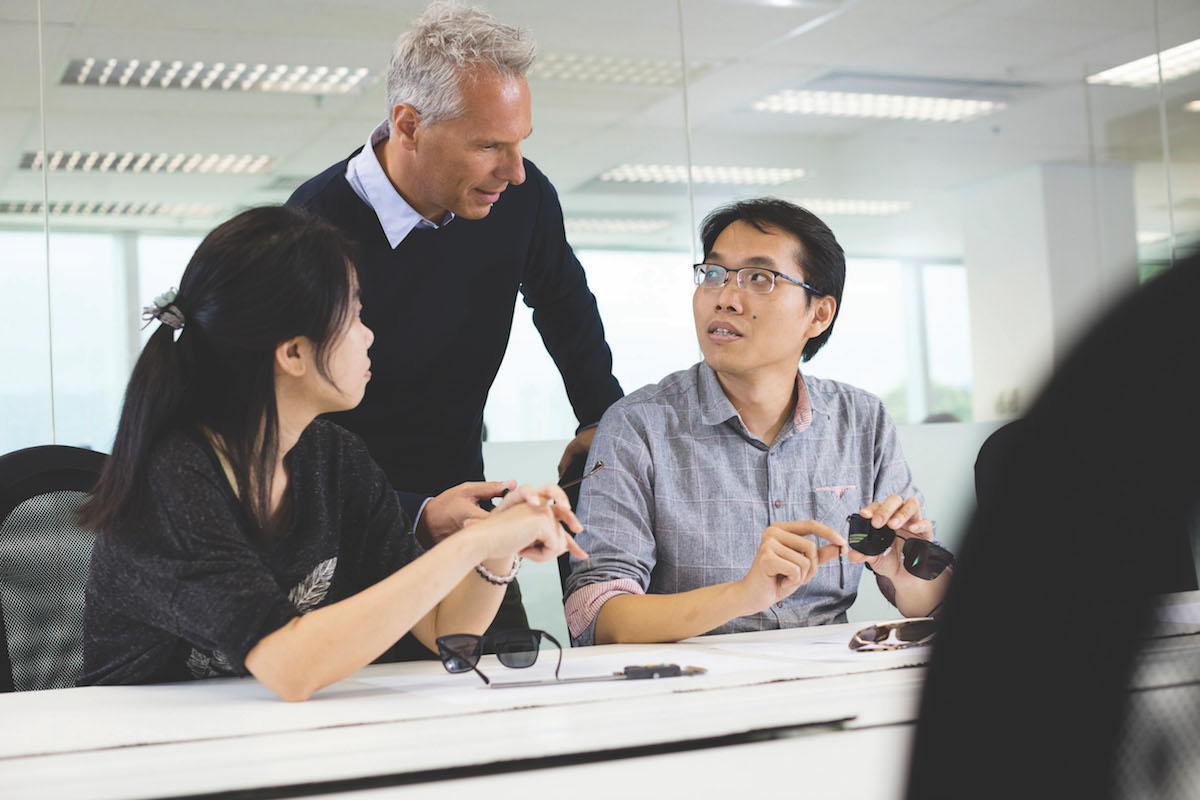 Maurizio is realistic about the competition triggered by industry juggernauts such as Luxottica, Essilor and LVMH, but firmly believes the family business will hold its own in the Asian and Pacific markets emerging in China, Japan, Australia and Korea. "Despite being present in markets all over the world, we are still a family business, and this is how we model ourselves," Maurizio says.
"It enables us to be pretty flexible and cater to our customers who believe they need to have a relationship with us. We don't let them become just numbers; we let them know we care and share their vision. We offer a lot of customer management, including after-sales support."
De Rigo Asia keeps up with the region's dynamic pace
Maurizio is keenly aware of maintaining that strong sense of family service, despite Hong Kong being the sales hub for the network of distributors run by the De Rigo group in Asia–Pacific. He admits the electrifying pace of the territory has its challenges.

"In Hong Kong, everything you need, you can get it pretty fast; it's the way the system works," he notes. "But there are additional challenges: the different cultures, etiquettes and languages that all have to be observed, not only socially, of course, but in business. These days, with the new generations coming through, most of the Chinese people speak English, so that is making it easier. It used to be a very interesting part of our negotiations when I was forced to use a translator, because once upon a time it was difficult to understand the subtle messages being conveyed during negotiations.
"In terms of manufacturing, the optical industry is not that big, really. We're talking mainly China and Italy, then a smaller presence in France, Japan and Korea. We, of course, source in China, but we will be expanding to different areas throughout China, still only a short flight away so we can visit the factory directly. That's the beauty of managing from Hong Kong."