The textile industry was enduring a volatile and difficult stretch when Ramesh Parasuraman took a plunge with a small team to form textile products supplier KCTEX International. That was 15 years ago. In taking on the position of managing director, Ramesh, who has a background in both business and commerce, saw an opportunity in the bleak climate."I had a strong conviction the industry was suffering from excess capacity and we needed to do something different to connect the producers to the markets," he tells The CEO Magazine.
"With that in mind, we started KCTEX in 2002 because we could see a market opportunity from engaging in the supply chain and management of textile products." Focusing on their primary product of yarn, Ramesh and the other team members set an early objective of becoming a "leading global company". 
Turning KCTEX into a leading global company
Fast-forward to 2017 and they have achieved modest success, progressing well in what is a particularly competitive business landscape. Most notably, sales growth has improved from US$2 million in its first year to a staggering US$450 million. Starting with just one distribution location in the US, the company now has 12 global subsidiaries and takes on different roles depending on the customer.
"We source from different countries, and then we connect to the customers, providing them seamlessly with the products they need, of the exact quality and price, and ensure timeliness of delivery," Ramesh explains. "We play a significant role as distributors in destination markets such as the US, Europe, China, South Africa and South America. These are serviced out of our warehouses located strategically in these regions.
"In some locations, we manage the entire supply chain for our customers. Where we participate, and how we participate, is really dependent on the opportunity, the durability of the environment, our own ability to add value for those customers, and more importantly to add value for us. We don't just do active deals for the sake of it; growth has to be profitable. And that's something we made very clear from our inception."
Ramesh Parasuraman does his homework
While Ramesh places a premium on the integrity of the company's risk management framework, he certainly doesn't shy away from innovative ventures either. "Year after year, we have tended to do something very different in terms of strategy," he reveals. "Either we have entered new markets, or we have increased our product portfolio from one product to multiple products. They're all very carefully thought-through strategies, in terms of our own ability, our own strength, and our bandwidth in terms of the team. 
"We certainly take a great deal of pride in the amount of homework we do before engaging in new reaches. I would say that we have achieved modest success in whatever we have attempted to do because there have been a lot of thought processes behind it all. That has made us very sustainable in a highly competitive industry."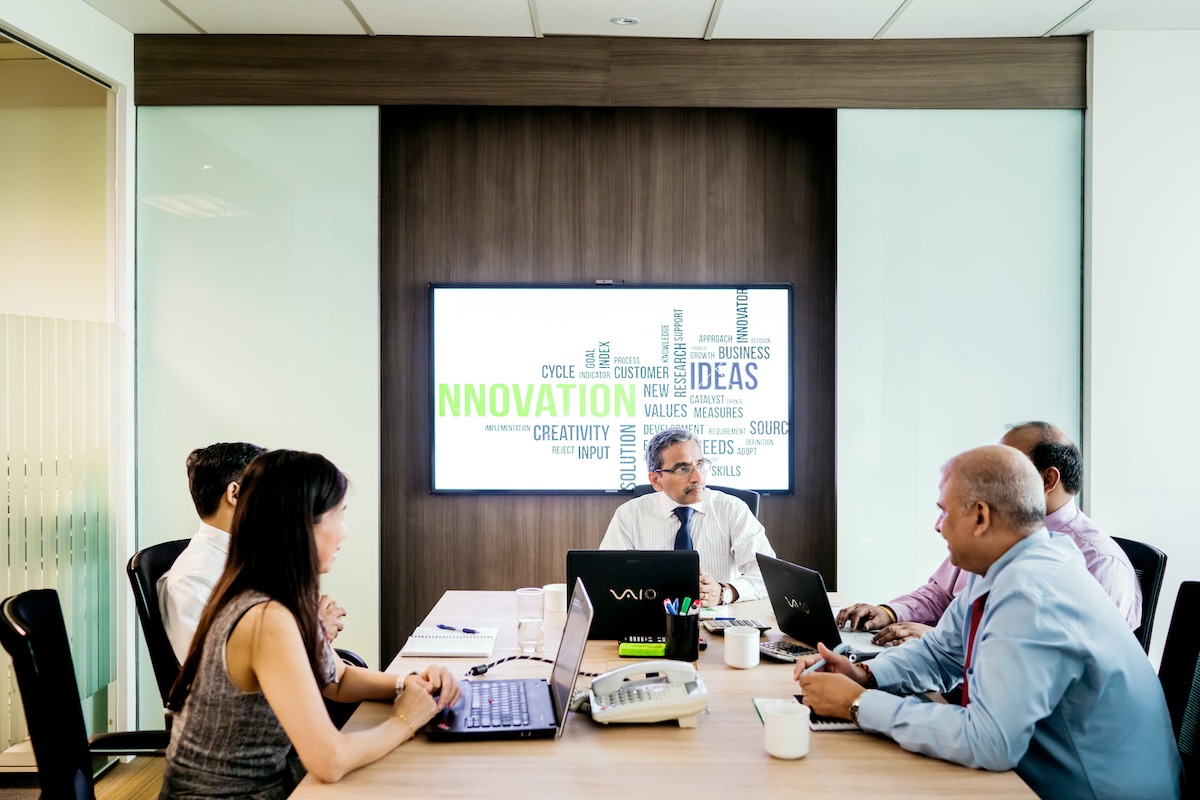 It helps, too, that yarn is such an underestimated commodity. "Yarn is touching lives everywhere; people cannot possibly conceive this," he enthuses. "Basically, whenever somebody's using something, there are textiles involved. It could be the mattress you're sleeping on, the clothes you're wearing, the car you're driving, or even something like a fire hose. Yarn has diverse end uses which may not be apparent."
Navigating the challenges of the textile industry
Despite the demand for textiles, the fragmented nature of the industry presents its own challenges. "It's a relatively low-margin business, in one sense. You have to justify your presence by adding value at every stage," he explains. "We also compete with the people that we buy from, and selling directly to a customer does not necessarily translate into higher margins. That's where we have to play a role and see how we can position the product to a certain value while still being valuable to these channel partners. 
"The other major challenge is pricing. We have to constantly come up with newer ways of doing business, newer ways of creating value." While Ramesh admits it was a steep learning curve in the formative years, he says he's now satisfied with the company's foothold. "We can't rest on our laurels based on our past achievements; we have more milestones to cross. But, yes, we have a reasonable position within the industry." he nods.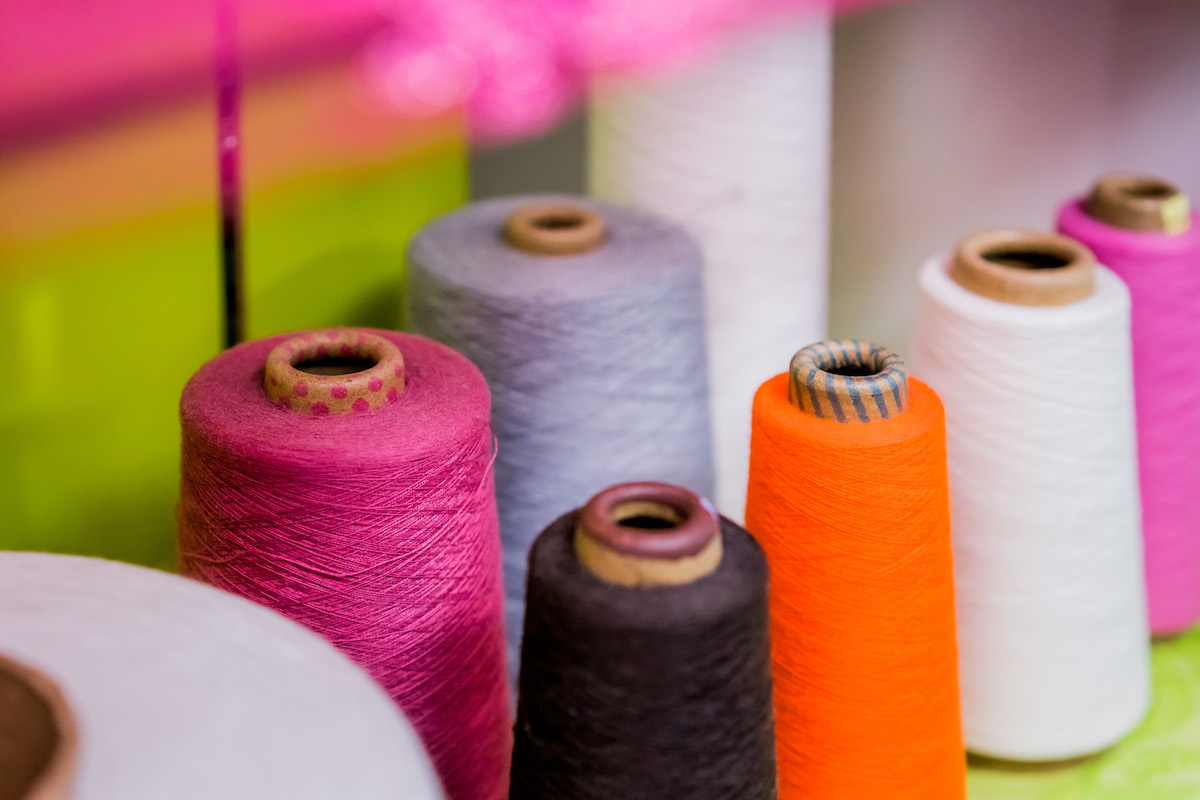 We can't rest on our laurels based on our past achievements; we have more milestones to cross.
"We have built a deep knowledge of the product market; we have a good pulse from the supply chains; and in terms of stocking and selling, we have improved year after year; knowing when to buy, what to buy, what to keep, how we can manage the supply–demand situation, and how to lead the market trends. It is a fairly diversified portfolio that we have managed to build, and we continue to create value through geographical and product expansion."
Building leadership based on trust
Allowing his team to work creatively has also reaped its own rewards. "All of our company managers are the functional heads of product teams, and most of them have been with us for more than 10 years, some even since inception," he shares. "Our team members have a lot of freedom within the company's framework, and that brings out their best, in terms of their own creativity and talent."
Ramesh's savvy business sense has seen him feature as one of 30 industry leaders in the 2015 Singapore Management University's International Trading Institute book entitled Leadership. "Basically, our story was about going the extra mile, and building leadership based on trust," he explains. "It's all about conceptualising a business in a competitive space and then creating a certain niche and growing it to a global scale."