A church mission offered a young Ryan Napierski his first taste of overseas travel, but little did the then 19-year-old realise the extent to which this spiritual adventure would influence his professional trajectory as well. "I grew up in Utah, and as a family we didn't travel all that much when I was young. We would go to California and that was about it," he recalls.
"However, there's a cultural practice for young adults in my church, The Church of Jesus Christ of Latter-day Saints, to go and serve at a mission when they turn 19." He was given the opportunity to spend two years in Korea. It was an eye-opening experience for the young American. "It was my first exposure to a multicultural, Eastern society, and from there I fell in love with discovering new cultures," he enthuses.
Fast facts:
Nu Skin Enterprises was founded in 1984 by Blake Roney, Steve Lund and Sandie Tillotson.
Back on home soil, mission complete, Ryan didn't have to wait long to be offered an opportunity to return to the region. "I was in my second year of undergraduate studies and working a part-time retail job as well," he explains. One of his customers happened to be the president of Nu Skin Enterprises' American business. "Nu Skin had just started a push into the Korean market. My language skills made me a good fit, so I ended up getting involved."
The year was 1995, and Ryan has been with the skincare and beauty company ever since. "Within a year, I was working on the international side of the business. Along with Korea, I was opening up markets in the Philippines, Thailand and Singapore," he says, admitting that his grades suffered due to all the travelling.
Ryan Napierski brings international experience to the role
He persevered with both, and with his degree firmly under his belt, was appointed head of its global commissions team in Utah before being sent to lead Nu Skin's UK operations, all before his thirtieth birthday. Two years in Germany (a period when he commuted back to North Carolina's Duke University to complete his MBA) and nine years in Japan followed, before he finally returned to America two years ago to take up the position of president of Global Sales. He was appointed company president in April 2017.
Ryan believes that the international experience he has accumulated over the course of his career has given him an incredible advantage in his current role. "To date, I have really been able to participate in each of the core areas of our business from an operational standpoint in Asia, Europe and the US. Now, on a global scale, I am able to understand the local nuances and needs while maintaining the global strategy," he explains.
The ability to learn and that hunger for understanding are characteristics that need to be constantly present.
"Without having the diverse local market experience, it would be much more difficult to craft the overall strategy directly, as opposed to relying upon others. I think, for a global company, that's where the challenge often exists; sometimes the people responsible for strategy don't have quite the breadth of operating experience because they have tended to stay more on the strategy side. In our case, it has been nice to have both."
Nu Skin Enterprises provides flexible work opportunities
Travel is still a dominant feature of his role – he had only just returned from a trip to China and Korea when The CEO Magazine spoke to him – and it's easy to see why. Founded in 1984 by Blake Roney, Steve Lund and Sandie Tillotson, the direct-selling model has proven hugely popular, and Nu Skin now boasts a sales force of more than one million independent contractors in nearly 50 countries around the world.
"Our business is built upon this opportunity for people to essentially become their own bosses; to become micro-entrepreneurs. We offer a business model that provides them the freedom they need or want in their life: to work when they want, where they want, and how they want," he says.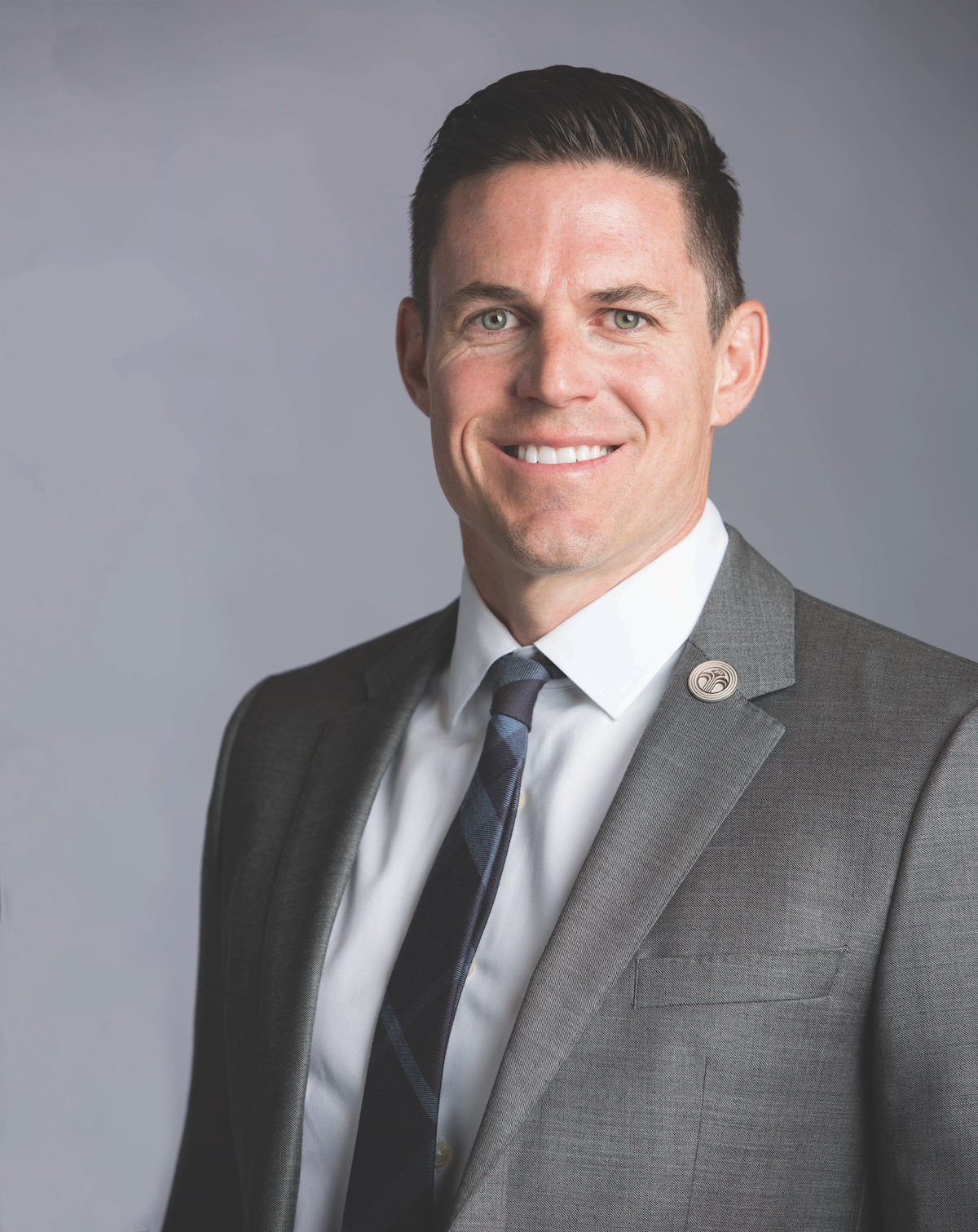 Our business is built upon this opportunity for people to essentially become their own bosses; to become micro-entrepreneurs.
The rise of the 'gig economy' – an independent workforce that seeks flexible work opportunities, particularly influenced by millennials – is a subject he finds particularly fascinating and "very much akin to what Nu Skin does," he continues.
"We have always believed in the power of entrepreneurship to drive economies, but what we're seeing today is the convergence of this entrepreneurial economic model with the social needs of generations. Millennials, for example, are seeking freedom, flexibility and quality of life over asset accumulation. This is a large group of individuals who want new forms of liberty in terms of their employment," he says.
The future of Nu Skin ("and frankly the future of most industries," he adds) lies in providing this generation, and others, with the opportunities they are seeking: "to live a life that they desire and not be constrained by social norms or traditional economic expectations about climbing the career ladder," he elaborates.
Harnessing the power of social selling
As Ryan looks to grow the company even further under his leadership, he is excited about the potential that social commerce presents. "We absolutely believe that combining the power of referral-based marketing and social networks to create what we call social selling holds tremendous opportunity for Nu Skin moving forward.
"We already understand the value of community building, the value of direct sales, and the power of entrepreneurship – that has been our business since 1984. For us, over the next three to five years, the focus is really on integrating social networks and social media to further drive and evolve our business model."
It is obvious that the inquisitive streak first uncovered by his mission to Korea as a teen still remains with Ryan today – he's the first to admit that it has been a life pursuit "to always learn and understand what's going on and to inquire about the environment". It's a trait he shares with many of the world's top CEOs. "I guess that ability to learn and that hunger for understanding are characteristics that need to be constantly present."