The home furnishings and decor market in India is idiosyncratic. Despite the country's army of aspirational middle-class spenders, big retail chains play a subservient role, with small, specialist stores meeting the vast majority of demand. That's allegedly why Swedish furniture giant IKEA didn't open its first store in the country until 2018.
However, one chain has been steadily building its presence throughout the region since 2005 and, in recent years, has undergone an ambitious modernisation drive while rapidly expanding its footprint. Home Centre India, owned by the Dubai-based Landmark Group, has more than 60 stores across the country and is the leader in the industry in terms of revenue.
But CEO Sitaram Kumar is far from complacent about the company's position. He reveals the homewares market in India is becoming more organised, with more and more international players entering the fray.
You need to have your own idea of what you will do for the market.
"Until recently, there were only two or three players to worry about, and we were the bigger of them," he explains. "Now, there are international retailers like IKEA, West Elm, Williams-Sonoma – all these companies are coming into India."
In some ways that is an opportunity, since it helps to grow the market, Sitaram concedes, but in order to benefit from the boom in homewares, the company will need to ensure it uses its hard-won brand recognition to establish a strong niche.
"When the market starts growing, you will see a move from a disorganised market to an organised market," he says. "The question is how do you cope with that extra demand that comes from moving into an organised market, and what is the niche you will be creating for your business so that the customer stays with you and then eventually you win the game? That is the most important part for us."
Courting the consumer
When Sitaram joined Home Centre India more than 16 years ago, the chain had just eight stores in the country. Since then, it has undergone a drastic transformation. Its expansion into ecommerce three years ago – part of an effort to become a truly omnichannel retailer – has been a major element of this change. The company now derives over 17 per cent of its revenue from its online store. "That's a pretty good amount of revenue in three years," he smiles.
Home Centre India has also invested a great deal of time and resources into better understanding the consumer. "The very first part of our journey was to begin understanding the whole consumer journey and consumer behaviour in this market," he shares. "What are their preferences? What are the price points they want? What are the colours they like? What are the types of products they buy? What is the frequency with which they purchase either homewares or furniture?"
This deep level of knowledge was an important foundation for the other changes that the company wanted to enact. After all, investing in a huge new online sales platform is much less likely to pay off if the product lines on offer and the way they are presented don't conform to solid market research.
"We needed to get closer to consumers and their needs because at the end of the day, the entire point of retail is the product, and you need to have the right product and a go-to market proposition," Sitaram stresses. "What is the utility quotient they're looking for? What are their hobbies? How do they organise their home?"
Answering these questions involved reaching various types of customers in numerous ways. That could have meant staff members having discussions with customers coming into stores, but it also meant differentiating between the company's loyal base of customers and those who were outside of it. "That's where we started our journey, and it showed us enormous results in terms of what our customers want and what we can do for them," he says.
In the initial days of the business, you are working a lot with your gut because you're trying to learn, understand and collect data to analyse what works and what doesn't work.
After gathering this data, Sitaram explains it was important to apply a simple yet effective business lesson: what the customer says they want is not necessarily the thing you should deliver. "You need to have your own idea of what you will do for the market," he points out. "I'm just giving you Apple logic: Steve Jobs didn't try to make what the customer wanted – he created what he knew the customer would like.
"So when you get a consumer insight, you have to not only understand their requirements but also to know what you as a category owner can do to give a better proposition to the customer."
Finding that sweet spot involves having a firm understanding of global market trends and marrying that with data about consumers, while also following a "gut feeling" about what the new product category should look like, he adds.
But all of that is only of use if team members throughout the company are both on board with the changes and empowered to make them happen. "Once we had married all of those things, we realised we needed to have our people in place," he says.
Gut instinct and hard data
The next phase in Home Centre India's journey was to restructure the business to place an emphasis on its employees. This meant having the right people in the right positions and ensuring they had the tools they needed to succeed. For Sitaram as a leader, it also meant doing a lot of listening to team members throughout the process while holding firm in his belief in the need for change.
"It's important to convince the team. It's important to show what the benefit is to that individual and how the company will benefit from it," he says. "Eventually, you bring that evidence into a single place and you take the opinions of everyone. But you are also giving your opinion and being stubborn where you have to be stubborn.
Consumer, people, process and technology. When we started focusing on these things, everything changed for the business.
"I think if you drive change with a one-way attitude, it can be very difficult. Changing together is always a better proposition – you can do it faster because the buy-in comes faster."
According to Sitaram, the next thing was getting a hold on all the data the company had access to but was not collating and putting to good use. "In the initial days of the business, you are working a lot with your gut because you're trying to learn, understand and collect data to analyse what works and what doesn't work," he explains.
"Slowly, you create a certain process. So we've done a lot of data analytics. We've set up an entire data analytics team in our business, and that has made it easier to know what works and what doesn't work."
Having the data organised then made it easier to automate processes throughout the company. Home Centre India managed to automate its delivery mechanisms, call centres, buying process, retail merchandising process and its mobile billing, among other things.
"The automation also helped us a lot when we went live with our ecommerce business. Because by then, the system was set and the back end was clear," he says. "So that's what made us what we are today. Consumer, people, process and technology. When we started focusing on these things, everything changed for the business."
The growth Home Centre India has seen as a result of this transformation shows no sign of stopping, with the company aiming to open another 25 stores across the country this year.
Sitaram took up the role of CEO in September last year but before then, he served in numerous leadership roles throughout the business. He started at the company as a buyer for homewares and quickly took on new roles covering various departments. He was promoted to head of buying for the entire homewares business before his portfolio expanded to cover furniture, making him the key buyer for the entire company.
Then, when leaders in other parts of the business moved on from their roles, he was called upon to fill in for them until replacements were found, allowing him to spend several months learning the ins and outs of areas like supply chain management, marketing, visual merchandising, retail and finance.
"This allowed me to explore the pluses and minuses, and see how I can improve in each of the roles, which helped me in understanding every nook and cranny of the business," he reflects. "I worked hands on, not in another industry or another company, but hands on here for 16 years. It became easy to understand what went right and what went wrong in the past – what the changes are in the market and what we need to do to adapt to them."
Out of this rich array of experience at the company, Sitaram says he has distilled one key message: "Impossible is just an opinion."
"The confidence and support given by Sitaram Kumar and the Home Centre team over 10 years has helped us evolve and realise our potential and given us confidence to transform into a world-class manufacturing unit." – Raj Kumar, Director, Kavi Prasad, Managing Director, Jasmi Home Furnishings
"Home Centre India has been one of our biggest partners in our vision to deliver advanced home textile solutions to consumers. We value this partnership in bringing the joy of homemaking to Indian families." – M anjari Upadhye, CEO, Domestic Business, Welspun India
Sponsored by: Curio Crafts
Curio Crafts produces modern home decor throughout the world, priding itself on its attention to detail, impeccable quality of work, strong customer focus and building long-term relationships with customers.
Read More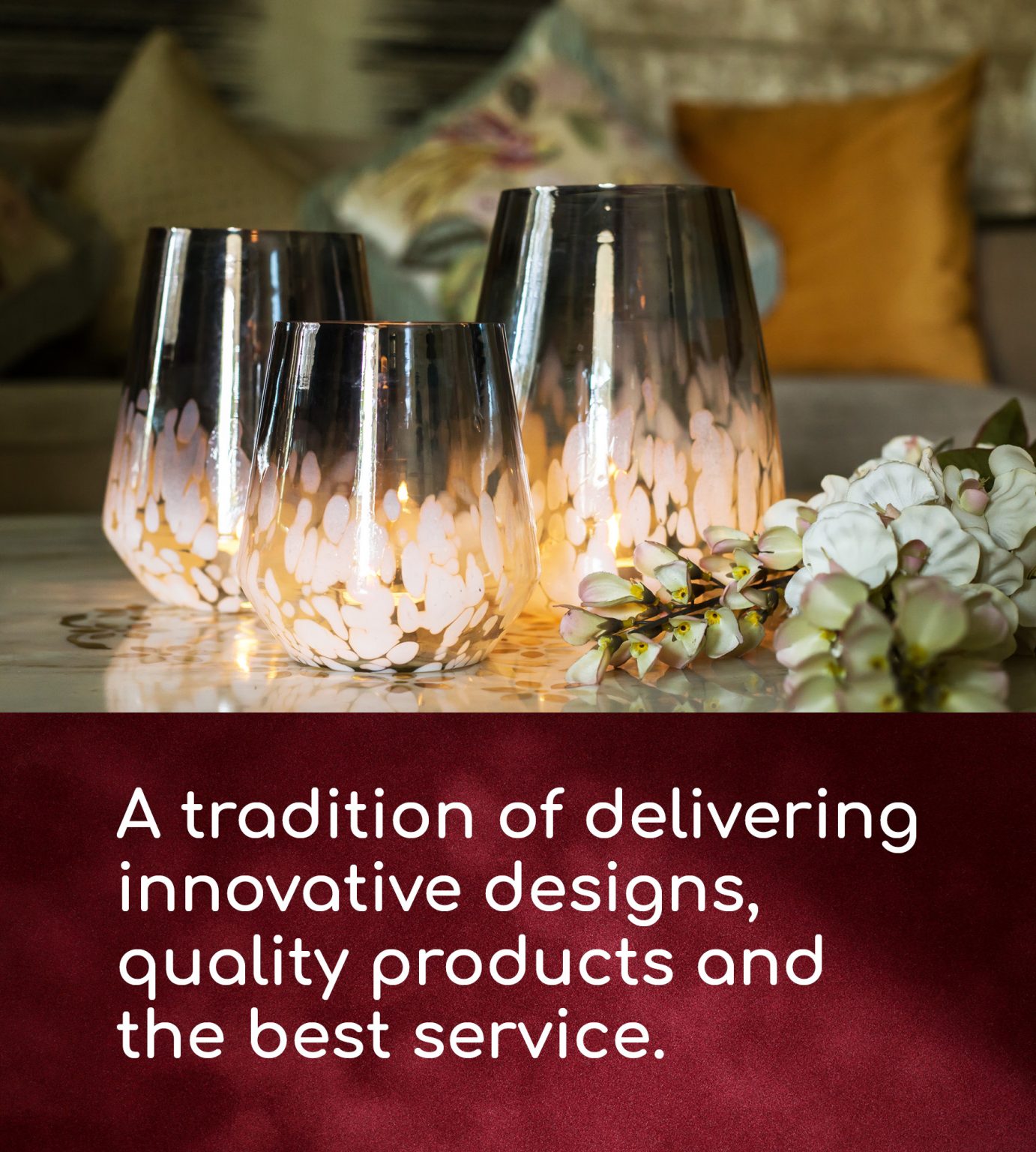 ---
Proudly supported by: