The first thing Oliver Harris noticed when he became the CEO of Robert Walters' global outsourcing arm, Resource Solutions, in 2010, was that staff turnover was, in his words, "worryingly high". For a firm placed in an industry that was supposed to be people-focused, it had not invested nearly enough time and energy towards retaining its own.
Recognising this problem, Oliver made it a personal goal to rectify the situation. However, unlike standard recruitment firms that search for suitable candidates to fill maybe one or several roles for a client, Resource Solutions was a recruitment process outsourcing (RPO) provider.
This meant it assumed ownership of the entire design and management of a client's recruitment strategy. As a result, RPO correspondence can straddle multiple worksites and can be much more complex than normal recruitment firms, where most communication is done within one office. Combine that with different geographies, time zones, languages and cultures, and RPOs have themselves a sometimes seemingly insurmountable staff-retention challenge.
Oliver Harris knows the key to retention
Despite all these challenges, Oliver has successfully implemented a retention strategy where the company can remain close to its staff without significantly changing its DNA. "From when I started here at Resource Solutions to where we are now, I'm most proud of the retention of our key people, the growth of those people, and how we've invested in them and given them the tools to absolutely shine," he says. "Unless you create good retention by investing in your people and growing their career paths, you're always going to struggle."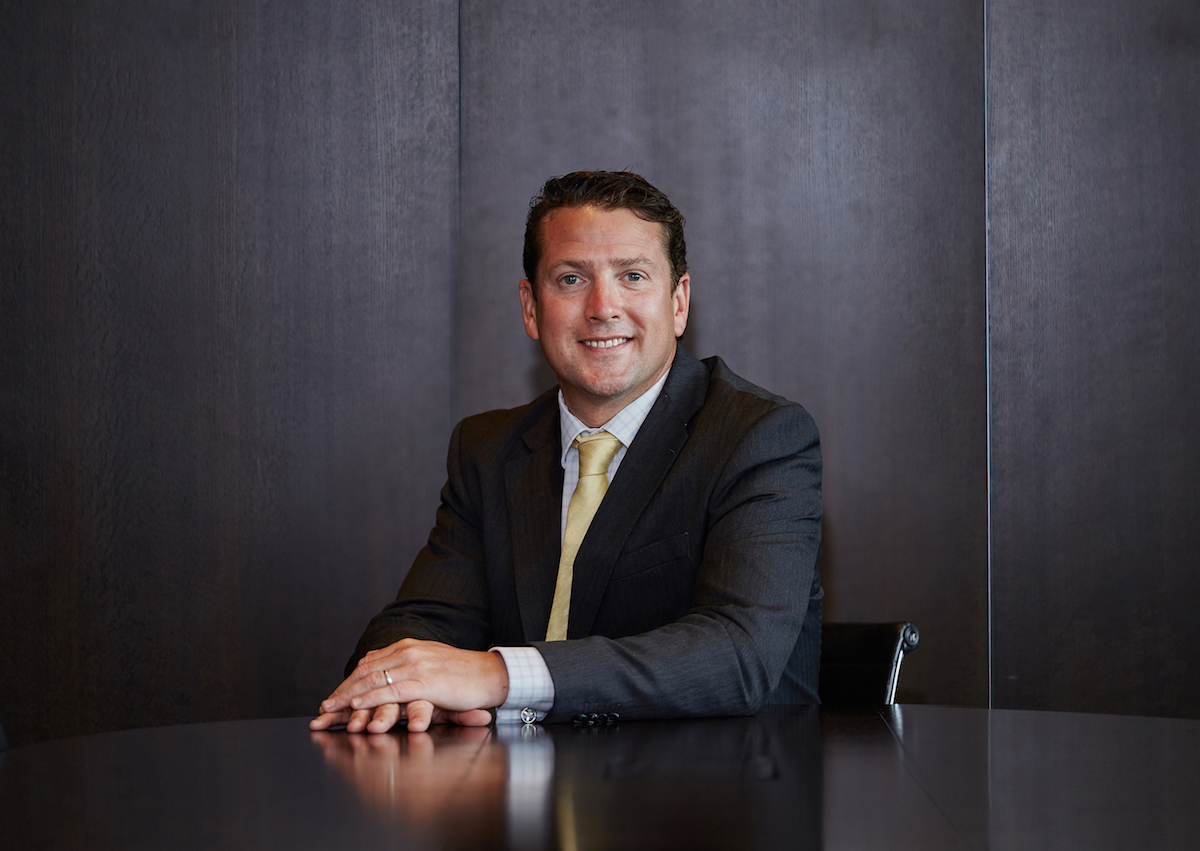 Oliver believes this laser-like focus on staff retention naturally flows on to the firm's ability to keep clients, of which he is also incredibly proud. While many companies can 'win' clients, very few of them can follow up on that win and constantly redeliver.
"To be able to keep your client speaks volumes about you as a company more than any sale could," he says. "A company might have an excellent sales machine, but then take a significant step backwards with its delivery and follow-through."
Resource Solutions maintains a long-term focus
The recruitment industry has a reputation for being highly cyclical, which can lead to short-term decision making. Oliver says Resource Solutions has done very well at avoiding this trap. Not long after becoming CEO, he remembers being hugely disappointed upon losing a long-term client.
While finding that very hard to swallow at the time, instead of taking the easy option, walking away and moving on, Oliver was intent on leaving the best professional impression right up until the end of the client's contract. The company spent the next three years serving them useful information, thought leadership pieces, and any other potential value-adds at its disposal.
Resource Solutions eventually won back that client a few years ago. For Oliver, it was the best news he'd received as CEO. "We've only lost very few clients over the past five to six years, and to win one of them back, I think, speaks volumes for our client retention and for what we can deliver," he says.
The key to retention, whether that's of staff or clients, lies in always maintaining a vision for the long-term, according to Oliver. He thinks the firm's long-term focus will continue to keep it "in very good stature".
We're here to really build very deep working partnerships with our clients through both good times and challenging times.
"We should be positioned for when markets do pick up – as they are at the moment – as well as reassuring clients that we're here for the long-term. We're here to really build very deep working partnerships with our clients through both good times and challenging times."
A life spent helping people fulfil their potential
Oliver's whole working life has been spent helping people fulfil their potential. Graduating with an economics degree from the University of Exeter, UK, in 1998, he initially went to Robert Walters to register for a position that would kickstart a career in banking.
However, during the interview the recruiter recognised Oliver's natural people skills and, he recalls, told him, "You don't want to go into banking; you want to do what we're doing." He was convinced to head down the recruitment path and has remained in the industry ever since.
Since day one at Robert Walters, Oliver says, he continues to be "blown away by the company's energy and drive", the environment motivating him to always do the best he can. "We're in an industry where there is no cap, no ceiling, on how hard you can work, or how much effort you can put in," Oliver says. "Drive and enthusiasm underpin everything we do."
It is this drive that has enabled Oliver to rise through the company's ranks, starting as a manager in 1998 before being promoted to director in 2003, then to managing director for Contract Recruitment for UK and South Africa in 2004, before becoming the current Resource Solutions CEO in 2010.
On the path to growth & prosperity
In the last calendar year, Resource Solutions achieved revenue growth of more than 27%. Even with such impressive figures, Oliver refuses to rest on his laurels and sees plenty of untapped potential. Although the RPO provider has an established foothold in the US, it has ambitious plans for expanding in the world's largest recruitment market. But Oliver is more than aware of how rapid growth can be as much of a curse as it can be a blessing.
We have to make sure we maintain the focus on quality that we've had over the years, and that we don't spread ourselves too thinly.
"I think that as companies grow quickly, it creates questions and puts a strain on their internal infrastructure, and you have to start looking at things like policies, procedures and governance. You need to be able to put robust processes in place without rolling out a layer of bureaucracy that slows things down."
Oliver therefore keeps a level head on where to take the company next, not losing sight of what has made the firm prosper along the way. "There's so much opportunity, we almost need to temper that enthusiasm," he says.
"We have to make sure we maintain the focus on quality that we've had over the years, and that we don't spread ourselves too thinly." Oliver knows it will be through measures such as its staff and client retention strategy that will keep Resource Solutions on the path to growth and prosperity.