While the coronavirus pandemic may have temporarily put a pause on urbanization, Cubic Transportation Systems President Jeff Lowinger, who has nearly 40 years of industry experience under his belt, says it's hardly the death of it.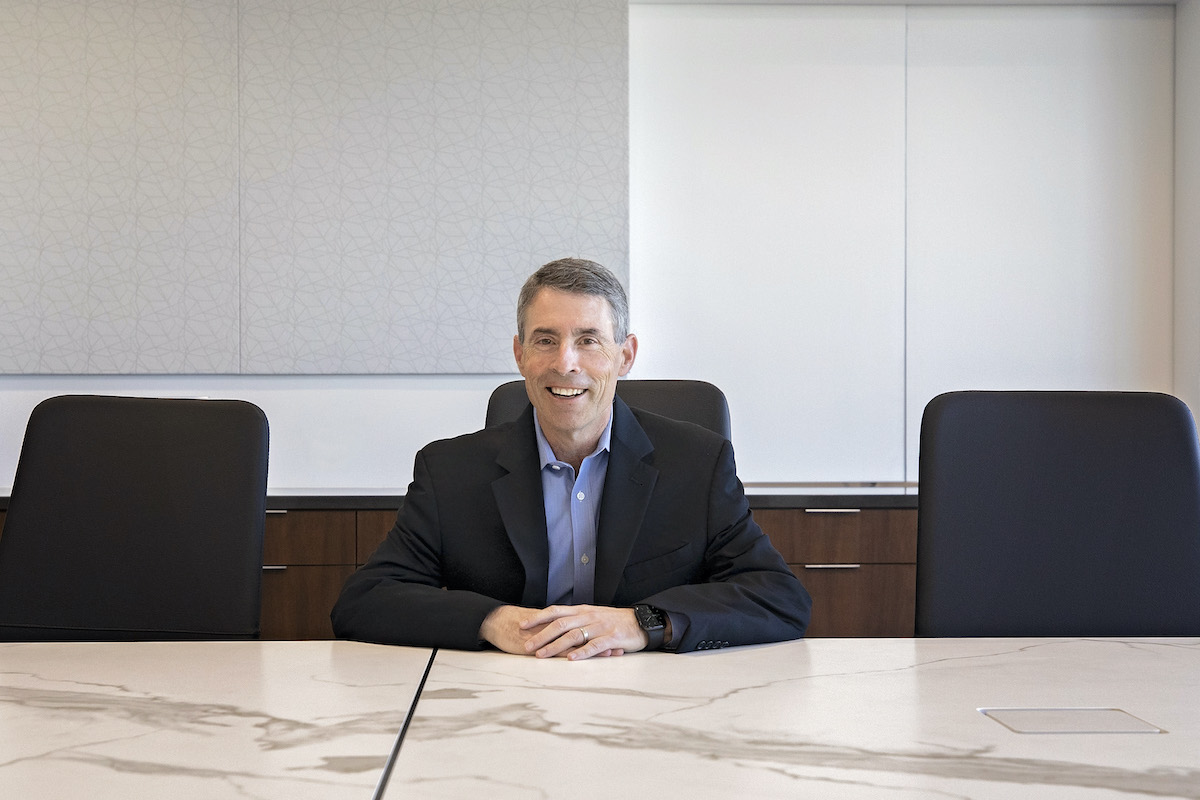 "I know we will see more and more people migrating to the cities over the next 20 to 30 years," he says without hesitation. "The population growth from seven billion to nine billion will really converge itself into cities, not the suburbs. And with that, cities will need innovative solutions."
They will need solutions that reduce their carbon footprints and move people around safely and congestion-free – all things that the company excels in. "Cubic is making sure that upcoming generations can move around the city seamlessly and with minimal impact," Jeff says. "There's no doubt that big cities can't operate without mass transit, and we have to figure out how to ensure that people believe that mass transit is safe again."
The onset of COVID-19 prompted an exodus in some of the world's major metropolitan areas. Where crowds and closeness were once an exciting draw, all of a sudden, they became an element to be feared. People grew more and more concerned about spreading and catching the highly contagious coronavirus.
"The pandemic has changed the rules of the game," Jeff concedes. "The markets are unpredictable, business models need to be rewritten, and our customers' preferences and what they need and how they have to adapt are shifting daily.
"So we need to help them. Transit agencies responded fast to the crisis brought on by the virus and they put in protocols, but I would say the commute may never be the same. And now, it's up to us to help our customers rebound."
"Cubic is at the forefront of always looking for a way to make society better with creative solutions."
Right now, a lot of them are struggling with funding challenges and finding ways to maintain their current systems all while ensuring they're up to speed on digitalization. "The digital experience is the expectation," Jeff says. "Contactless payments and real-time data on their smart devices, sharing insights for when and how they should be taking public transportation to minimize crowds and health situations are a must.
"It's all about ensuring them a predictable and safe journey. And we have to help cities get there much faster and with a much more cost-effective solution than ever before."
That's where Cubic's NextCity 2.0 strategy comes in. Where NextCity 1.0 focused on multimodal transportation, this new iteration is based on integrating the whole multimodal journey with congestion management, providing a seamless flow of capability. This current strategy and all future iterations hinge upon the innovative prowess of its back-end One Account platform.
"One Account is our centralized foundation that we use to build other technologies, and its capabilities are very compelling for the future, tying into the environmental and sustainability aspects of our business," Jeff says. "With the devices One Account integrates with, we've been able to provide the ability for our riders to pay with their iPhones, Apple Watches, Google Pay: all those mobile technologies where you can tap and not touch anything. It's been key to winning the five big programs that we're helping to execute in New York, Chicago, San Francisco, Boston and Brisbane, Australia."
Of course, Cubic wouldn't have the success it's amassed without the help of its strategic partnerships. Quite symbiotic, these relationships – like those it has with Mastercard, Visa, American Express and Discover – work to make a win–win for both parties. "We have created these relationships that our partners feel are very compelling because we're providing a benefit that they couldn't get with somebody else," Jeff explains. "A partner wants to make sure that they're dealing with somebody that they believe can win. And those are the partners you want to stay with."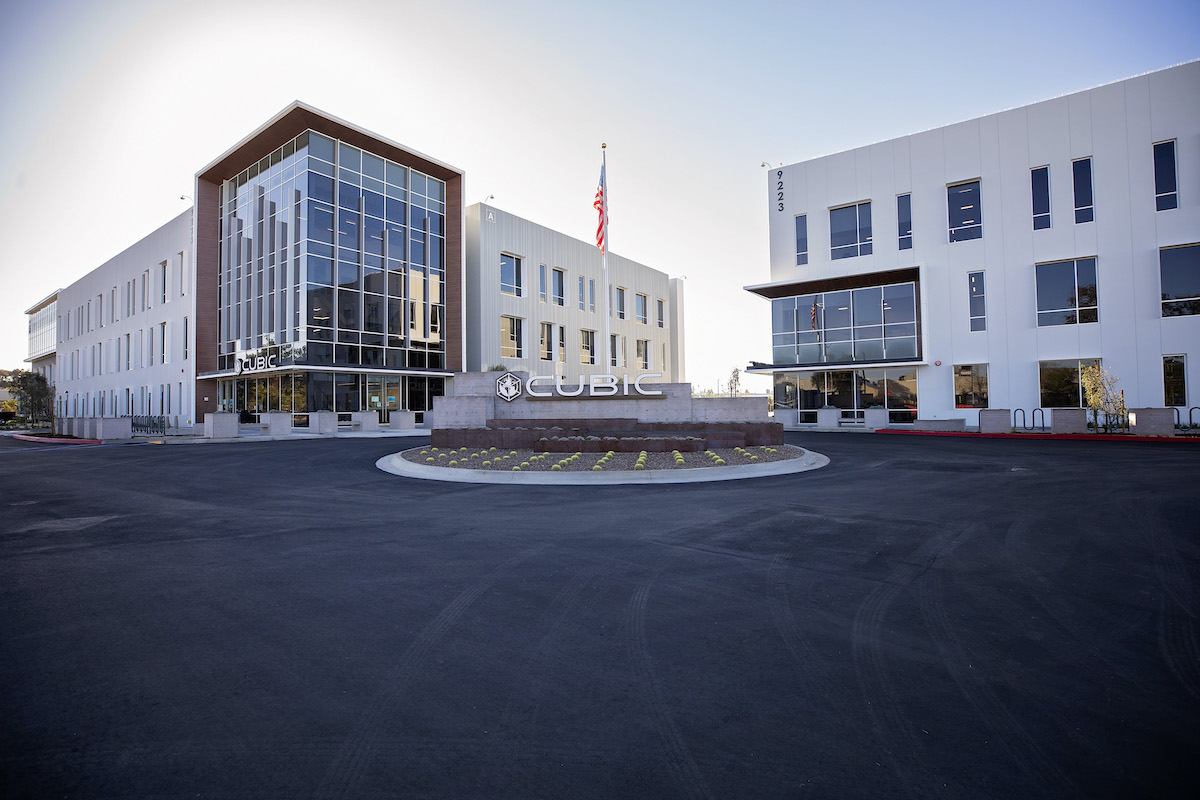 And Cubic is certainly a strong partner in the game. "We're playing to win. We don't play to come in place," he says emphatically. "Get ready to see Cubic penetrate regions in the future that we haven't traditionally been able to penetrate."
This confident, go-getter attitude all boils down to mindset. At Cubic, that mindset is one of "customer obsession" – something that was instilled by Bradley Feldmann, the Chair, President and CEO of Cubic Transportation Systems' parent company Cubic Corporation.
"A partner wants to make sure that they're dealing with somebody that they believe can win. And those are the partners you want to stay with."
"We have to be obsessed with finding ways to make our customers successful. That's built and driven into the mindset of every Cubic employee here," Jeff reveals. "It's important to build customer loyalty and trust, and that all starts with delivering what you said; delivering superior experiences and solutions."
For nearly 50 years, Cubic has committed itself to creating a more connected world by applying technology to help transportation agencies and municipal partners deliver seamless, integrated and efficient mobility solutions that simplify daily commutes, reduce traveler frustration and make journeys safer. It's a customer-focused commitment fit for the challenges of tomorrow.
"We optimize journeys better than anyone," Jeff boasts. "In regard to integrated payment, information and management solutions, we deliver superior technologies that turn data into actionable insights, maximizing the use of new and existing transportation infrastructure.
"Our vision is for riders to wake up to personalized, real-time traveler updates on whatever smart device they have on our one-stop journey platform, which includes a combination of private and public transit modes working in unison to optimize riders' personal preferences."
And Jeff, who just celebrated his one-year anniversary with the company this past April, is passionate about helping Cubic achieve this vision day in and day out. Whether it's staying abreast of new technologies, empowering his diverse team or striving for the extraordinary, he's dedicated to helping the company make a difference.
"Cubic is at the forefront of always looking for a way to make society better with creative solutions," he says. "It reinforced why I wanted to be here, and it's just been a natural fit ever since.
"I'm driven by sustainability, the environment and livable cities, and I'm excited to be on the forefront of helping to solve those challenges. I drive the organization to be different. In order to be different, you have to lead differently; there's far less risk in changing than there is in staying the same."
Proudly supported by:
---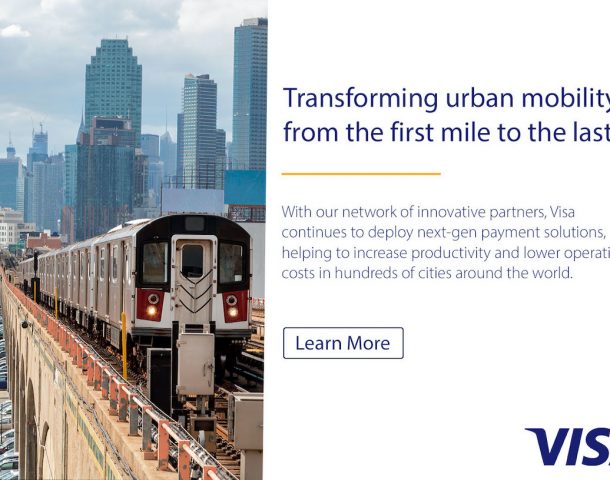 ---
Sponsored by: Discover Global Network
By including Discover Global Network in your fare-payment program, you gain access to the fastest-growing global payments network1 consisting of more than 270 million cardholders from Discover, Diners Club International and 20+ network alliances across more than 200 countries and territories. Open the door to a multitude of potential global riders on your system with Discover Transit.
Read More
---