Willem Van Twembeke believes in the power of people. It's apparent in the way he talks about his company, Inkia Energy, and the employees he manages. As CEO, he believes they are his greatest asset. "My role is to work with the best people. And they are all better than I am in any of their specialties," he laughs.
Belgian by birth, Willem began his career in the nuclear power sector in Brussels after completing his year of mandatory military service as an army engineer. He worked his way up the ranks, transitioning into gas-fired power plants before moving to Chile in 1997. Ever since, he's maintained a very international career spanning Europe, the Americas and Asia.
It's this very global experience that was a perfect fit for Inkia Energy. At the time, the company hadn't yet been established; instead, a private equity firm bought him on board to manage its power plants in Latin America.
Today, Inkia Energy maintains assets in nine countries across South America, and is responsible for the generation, transmission and distribution of electrical power for more than two million customers, all under Willem's directive.
Inkia's success and expansion comes down to many things, but one such factor is Willem's passion for creating value in everything he does. It's what he believes sets it apart from its competitors in class.
"In this company, we are always focused on creating value at each and every turn," he explains. "That can be reducing cost or it can be operating your plants in the most optimal way possible. Each of the people I work with are people that look each and every day to create one additional dollar in efficiency for the company."
However, he says the real strength of Inkia is its staff. "I would say that is the real value. I work with people that are very, very good at their jobs," he shares.
I like working with people who are not only critical of themselves, but of me too. I'm very happy to work with people who speak up.
As CEO, Willem firmly believes that his role is akin to that of a coach. He is constantly in touch with his team, always having conversations – even when they're telling him he's wrong. "I like working with people who are not only critical of themselves, but of me too. I'm very happy to work with people who speak up. They need to tell me when I'm not right," he smiles.
Willem's confidence in his employees speaks volumes. He believes in allowing his staff the freedom to take initiative – to take risks – but to do so responsibly. "We believe in empowering people to the maximum," he says. "Everybody in this company can take the initiative, but you have to act responsibly. We have very competent people, and I only intervene when absolutely necessary.
"What is the most important role of the CEO? It's not that you know better than other people because that's not the case. The people you work with, they're smarter. Some of them are far smarter than the CEO of the company."
The power of initiative is the most important thing you can unlock in your employees, he adds. "Once you arrive at that point, the ideas tend to come to you. Your only job is to give the OK and to help your employees if they have problems executing their ideas. But I'm often amazed at how often people will take the initiative if they feel free enough to do so. I like people to be free."
Inkia works with a decentralized management model. Willem isn't steering the company in a "centralized way", instead preferring locals to use their regional knowledge and experience of what works best in their communities. In essence, he says, the power business is a very local business.
I'm often amazed at how often people will take the initiative if they feel free enough to do so.
"Power plants are the same in every country," he explains. "A solar plant in Peru is the same as a solar plant in Saudi Arabia. There is no difference. But developing local projects, building local relationships – all that takes local knowledge. In the end, I'd say it's 80 per cent local and only 20 per cent can be centralized."
It's for that reason that open dialogue is important to him. "I don't always want to be right, but I want to come to the right decision for the company. Once we've agreed on that, then we can execute our plans to perfection," he says.
Willem is often insistent that his people have as much power in the decision-making process as he does. He describes his role in these situations as primus inter pares, as first among equals, "and not more than that".
In this business, he believes it is vital to listen to people. It's something he's learned to do much more of over the years since his first CEO position. "I think I listen far more right now," he reflects. "I think it's so important. With the years, you become more and more humble. You say, 'OK, my colleagues are probably right.' You need to know your own limitations.
"The older you get, the more you see that your knowledge is limited. And the more you see that you need other people and additional views to come to the right decisions, and to execute your decisions well."
You need to know your own limitations.
This is the most important lesson Willem says he's learned over the years: to listen, to be willing to grow, to work with the right people, and to be willing to get into the fine details. "If you're not willing to do that, if you think you can just gloss over the details and not have in-depth discussions with people, the chance that you're going to forget about the most important things that are necessary for success is very high," he insists.
Business is all about people, which is something Willem understands well. "Some people think business is only about making money. No. Business is also about showing respect at each and every turn. It's a small world. If you're not respectful, in the end it will backfire."
And at the end of the day, it's apparent by his success at the helm of Inkia Energy that respect in people is something Willem has in spades.
Sponsored by: ANDRITZ
ANDRITZ, a leading supplier for hydraulic power generation, takes care of its customers and partners in their language and in their time zone. Its commitment to services is built on proximity, reactivity and a customer-centric approach.
Read More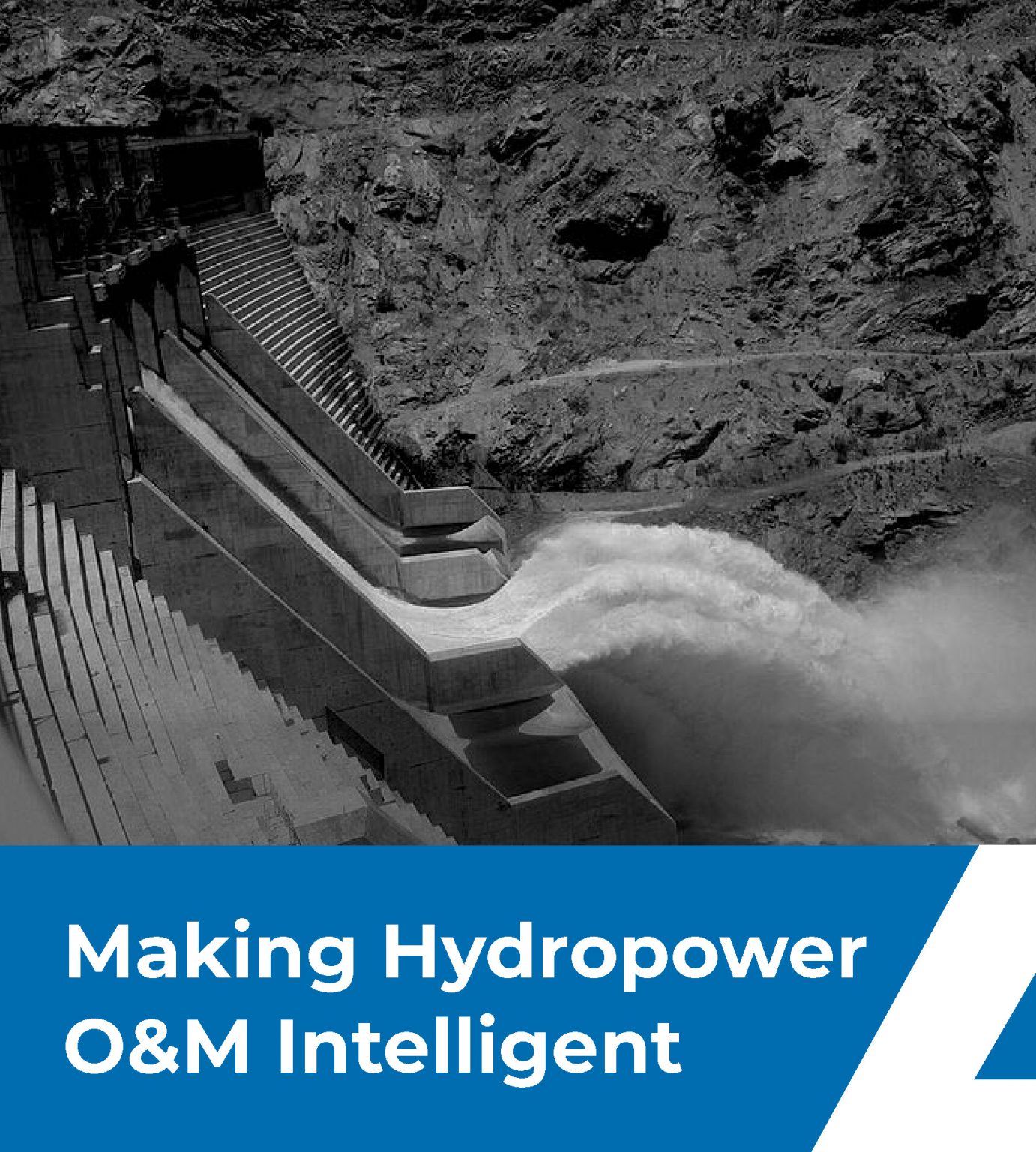 ---