Ana Roš: This year's Best Female Chef
Self-taught and Slovenian, this year's Best Female Chef is as unconventional as she is amazing.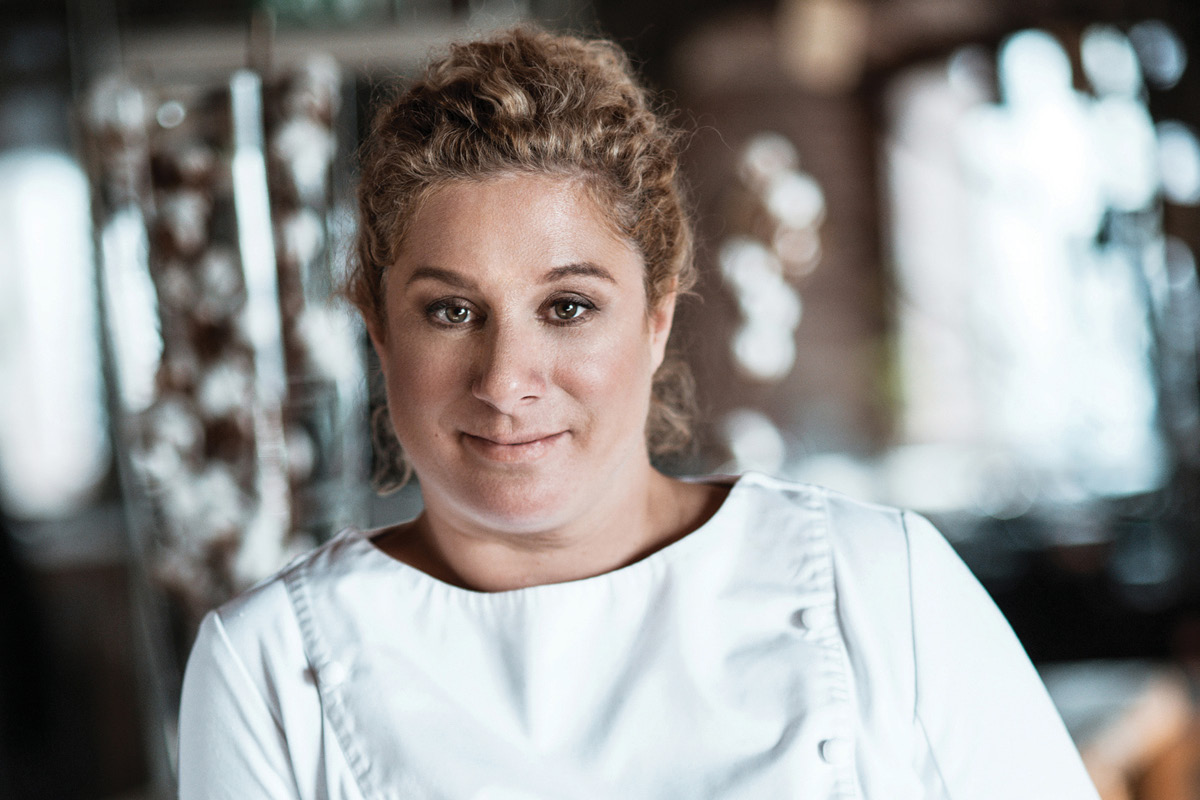 Deep in the Slovenian countryside, just three kilometres from the alpine Italian border, is a family restaurant with a self-taught chef at its helm that is championing the local produce of the beautiful surrounding Soa Valley. That chef is the talented over-achiever Ana Roš. Ana was a national ski champion on her way to a career in the diplomatic corps when she fell in love and wound up taking on her now-husband's family restaurant.
She still runs the restaurant, Hiša Franko, with her sommelier husband Valter and was recently named 'Best Female Chef 2017' at The World's 50 Best Restaurant awards. "I had never considered becoming a chef; it was completely by chance," Ana says. "My parents had very high expectations for me, so I studied international science and diplomacy at university."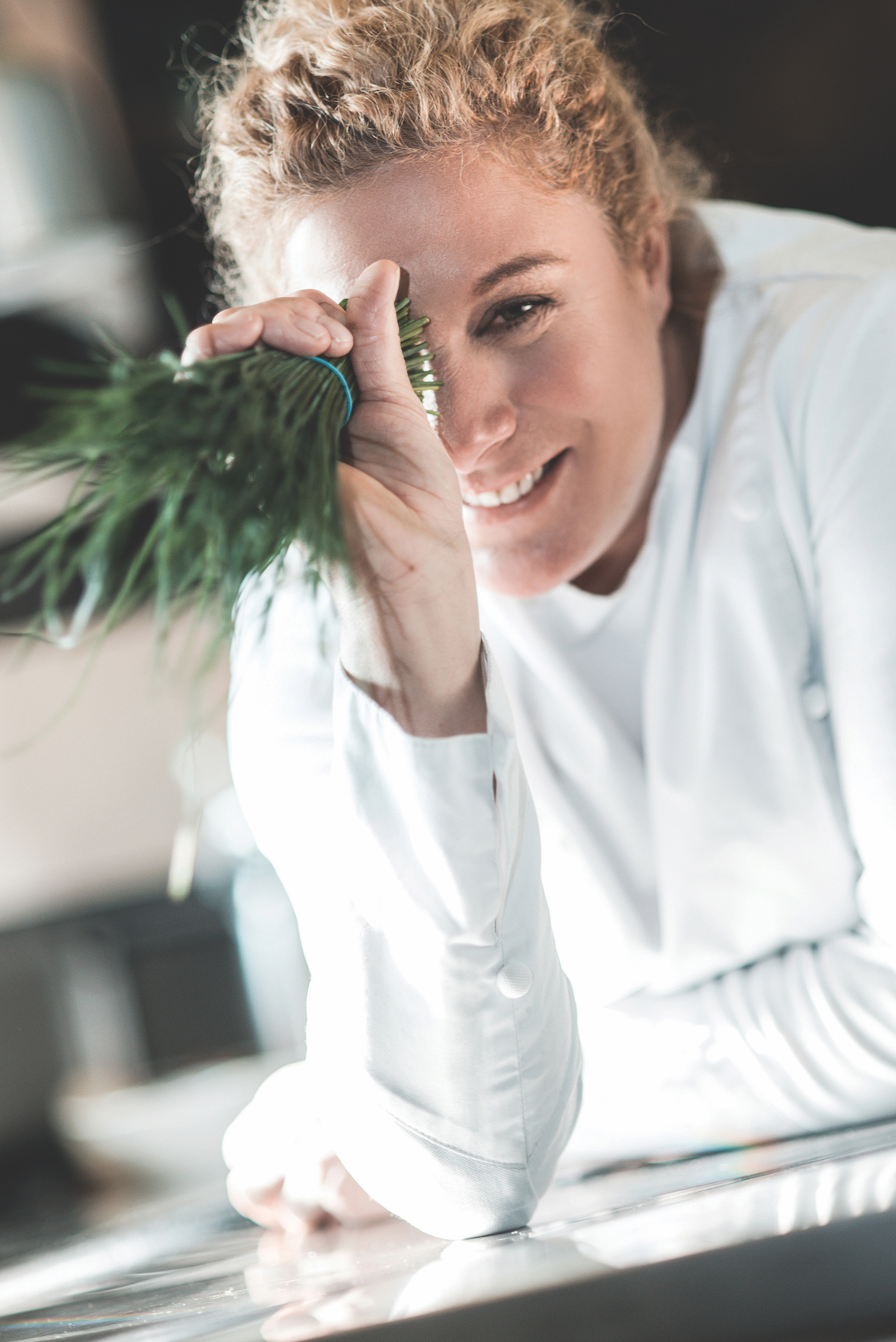 Being self-taught is very tough but at the same time, it is also very rewarding.
She admits that switching career paths and taking on the kitchen at Hiša Franko
was rather daunting at first. "I wasn't sure if I was knowledgeable enough. Being self-taught is a continuous exploration; it's about pushing yourself out of your comfort zone and trying to achieve your very best.
It's very tough, but at the same time it is also so rewarding," Ana says. "I love what I do, and seeing happy guests really makes it so meaningful."
Inspired by her mother, who Ana says was a wonderful cook and "determined her own standards", the 44-year-old chef creates unique dishes that bring Slovenia's cultural and culinary heritage to life, giving modern twists to traditional gastronomy. As for the coveted award, she says she doesn't see any difference between being a male or female chef, but hopes to put Slovenian cuisine on the map by winning.
Inside Ana's kitchen
"I live in a relatively unknown part of the world," she says. "The fantastic biodiversity
of the country is its best-kept secret. This award provides an opportunity for people
to see Slovenia as an interesting gastronomic destination. Acknowledgements like this prove that I am on the right path and keep pushing me forward." 
As important as the heritage of the dishes is, Ana acknowledges that the use of local, seasonal ingredients is a strong part of the food philosophy at Hiša Franko. "In the past 10 years, we have established a chain of local producers who provide us with the freshest produce," she says, adding that the win–win situation means not only does she get to work with seasonal ingredients, but the local economy and community are supported, while restaurant guests discover a new, incomparable dining experience.
Over the years, Ana has also applied her love of cooking and skill in the field to philanthropic work. From Italy to India, she has worked to support people recovering from addiction, joined initiatives for underprivileged girls, and works with a Slovenian paediatric clinic to create menus for children with diabetes. "Sharing is important.
You do not have to be rich to be good to the people who need it," Ana says. "Since
I can cook, I help by cooking." William Drew, Group Editor of The World's 50 Best Restaurants, sees Ana as a true leader in global gastronomy. "Her passion for local ingredients, her investment in people, and her commitment to elevating the culinary arts in her native Slovenia
make her an inspirational role model," he says.  
In her own words: Quick questions with Ana Roš
I feel successful through overcoming my challenges, both as a mother and as a chef. It's important to understand the reality of this line of work. It's nothing like you see on the so-called 'reality' shows with celebrity chefs. It's a tough industry, but it is also extremely rewarding.
---
Fermented turnips, Soa marble trout, unique dairy products from the high mountains, and a lot of endemic wild plants. Many plants that grow in our mountains have an original flavour that is so different due to the sea breeze, which changes the minerality of the soil.
---
It would be great to cook for chef René Redzepi. This as an official invitation! He is the smartest living chef; he has not only changed the perception of Scandinavian (and world) cooking but also made us focus on the importance of local, seasonal and sustainable produce. I'd like to serve him my regular menu; our dishes are closely connected to Slovenian terroir and what our ancestors used to make. Remaining conscious of these two things, while continuously exploring, is the starting point from which I create my dishes.