From enduring favourites to new openings, restaurant dining remains the spice of life. These are the restaurants that come highly recommended by Quintessentially's discerning team, who work closely with these famed establishments to help their members secure bookings for even the most coveted tables.

London's newest izakaya, The Aubrey, whisked aside its red curtain inside Knightsbridge's Mandarin Oriental Hotel at the end of January, revealing a velvet den punctuated with Japanese techno. Its interiors are inspired by the art movement Japonisme (think painted herons, fringed scarlet lamps and interesting knick-knacks), which you can admire from the marble bars while you watch skilled bartenders shake up sake-heavy cocktails.
Food-wise, skip the Bone Marrow Fried Rice and instead load your table with blushing Iberico pork (salty, tender and best when dunked in the accompanying chilli paste), nigiri topped with nose-tickling wasabi, teeth-tickling ants (no, really), and a cloud of miso soufflé. Make sure you don't miss the Charcoal Karaage Chicken – despite its blackened appearance, it's surprisingly light and tender, served with heavenly yuzu mayo for dipping.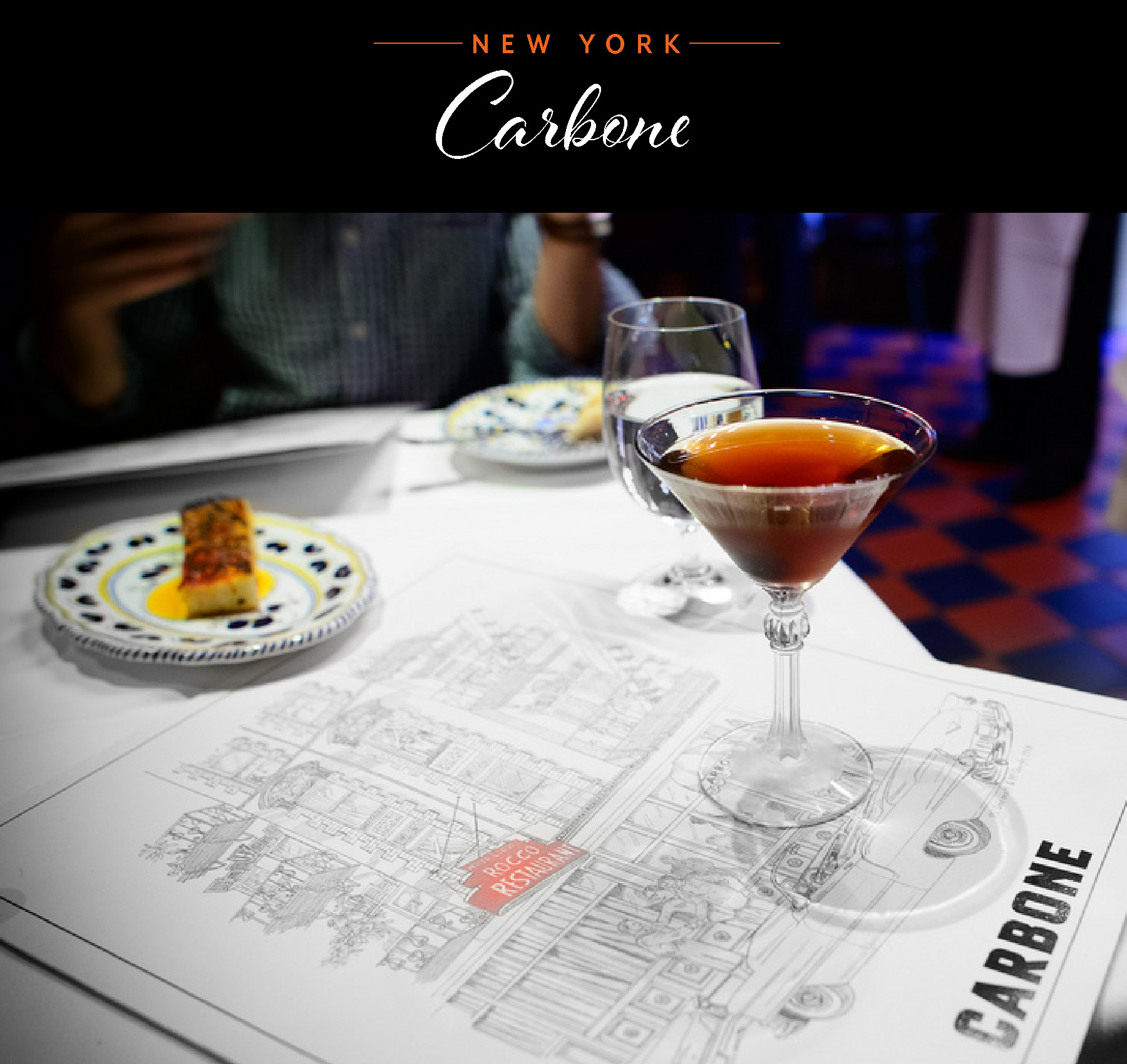 Critics and diners alike repeatedly go on about Carbone, and with good reason. Cosy, old-timey, and consistently delicious, Mario Carbone and Rich Torrisi's now-classic restaurant has become a beloved pick for Italian demi-fine dining in the city over its nearly 10-year tenure in Greenwich Village.
From the stellar service to table-side preparations to layered – but simple – flavours, a dinner at Carbone is guaranteed to be a great one, always. Tuck into one of the spacious booths, speak to the expert sommelier for assistance with a wine choice, and order as much as you can stomach to share (don't miss crowd favourite Spicy Rigatoni or the perfect Caesar Salad): then sit back and enjoy.


Long included on the World's 50 Best Restaurants list, this fantastic Mexico City restaurant utilises garden-fresh produce to explore the varying aspects and flavours of Mexican cuisine. Operating its own garden, Jorge Vallejo's Polanco kitchen shares aspects of Mexican food typically not featured; the meal is as much education as enjoyment.
À la carte menus are available, but the 10-course tasting options explore the full depth of the chef's repertoire. Dishes such as Ant Chorizo are served as art presentations rather than food. An excellent selection of mezcal, featuring many bottles from small producers, is an apt accompaniment to a long, enchanting meal.


Beginning its life as a pub during Hollywood's golden age, this stylish revamp of a classic Sunset Strip restaurant is where LA's cool crowd has been descending for dinner. For many, reservations are hard to come by, and the dining room is perpetually bustling.
Should you find yourself lucky enough to score a coveted bright red booth, ease in and prepare to be wowed: more than just a pretty face, the food at Horses is absolutely delicious. A revolving menu created in tandem by the four head chefs features reinvented Californian cuisine with a European bistro vibe – fresh classics with a twist – and one of LA's best burgers. Finish the evening with a cocktail kerbside in the open front bar.


If dining in the Jardins des Tuileries, a stone's throw away from the Louvre, isn't enough of a draw in and of itself, throw some truffles into the mix to guarantee a sexy dining experience. Named after Yves Saint Laurent's muse, Loulou de la Falaise, this magical restaurant features the best of Parisian aesthetics and sensibility in an impossibly chic way.
Its cuisine is Italian and best shared – everything is delicious, especially the truffle pizza, but its environment is the defining draw of the experience, so order a bunch, pick at it and take your time. Nearly 20 champagnes by the bottle offer further opportunity for luxe indulgence.