What you eat directly affects productivity – here's how to make better meal choices
Choosing healthy, wholesome food could improve your performance at work – and there's an easy way to do it without a frozen meal in sight.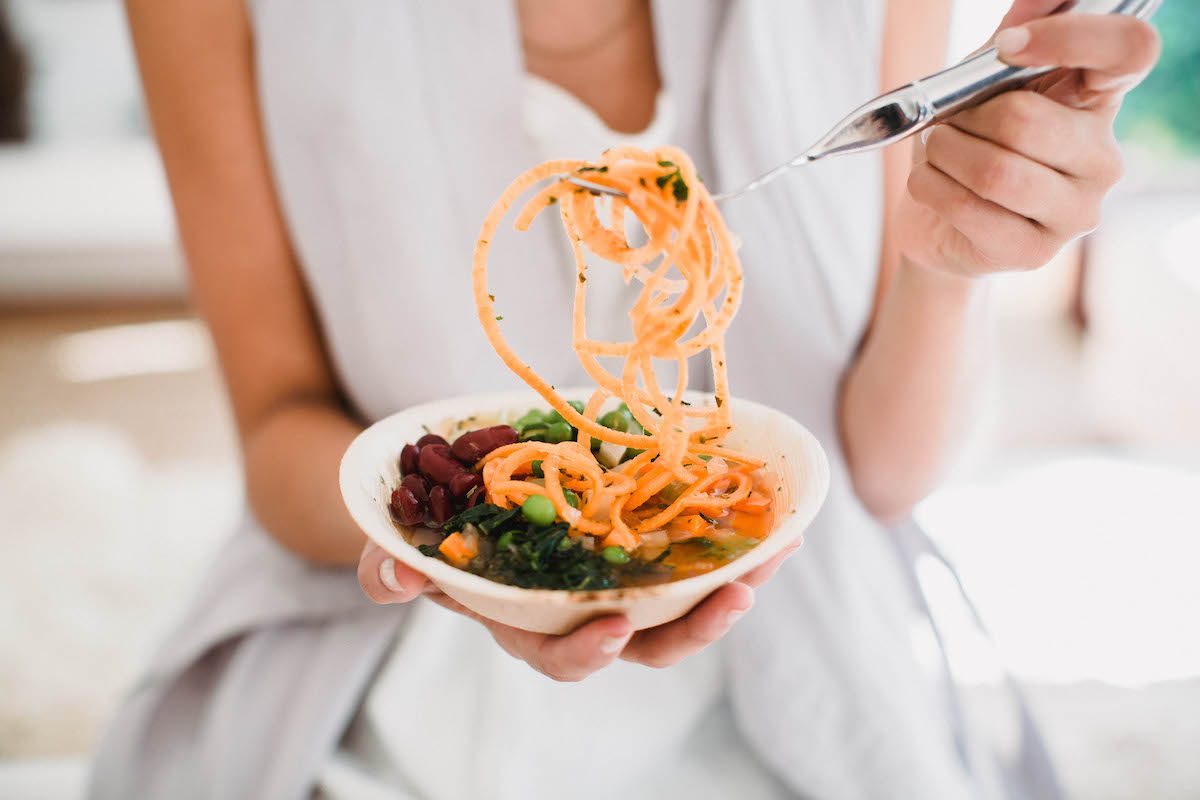 When life gets busy, a healthy diet is often the first thing to go.
While many associate healthy eating only with weight loss, it also has strong links to improved work performance, creativity and productivity.
In a study of almost 20,000 employees, scientists at Brigham Young University in Utah discovered that those with unhealthy diets were 66% more likely to report a productivity loss than those who chose a healthy food option.
Poor eating choices can also lead to fatigue, increased stress and depression, poor mental health, irritability, and decreased energy.
This doesn't mean you have to restrict your diet to salads and green juices though. Just a few simple changes can make a huge difference to your energy levels, mental clarity and overall health.
Simple changes to improve your overall health
Never skip breakfast
Eat more fresh produce
Substitute whole grains for refined grains
Limit fried high-fat foods
Avoid labelled 'diet' food
Ditch sugary soft drinks
Watch your portion sizes
How Eat Fit Food can help
To get you back on track with ease, the team at Eat Fit Food have created a rotation of more than 600 fresh, nutritious and convenient dietician-approved meals that can be delivered direct to your door.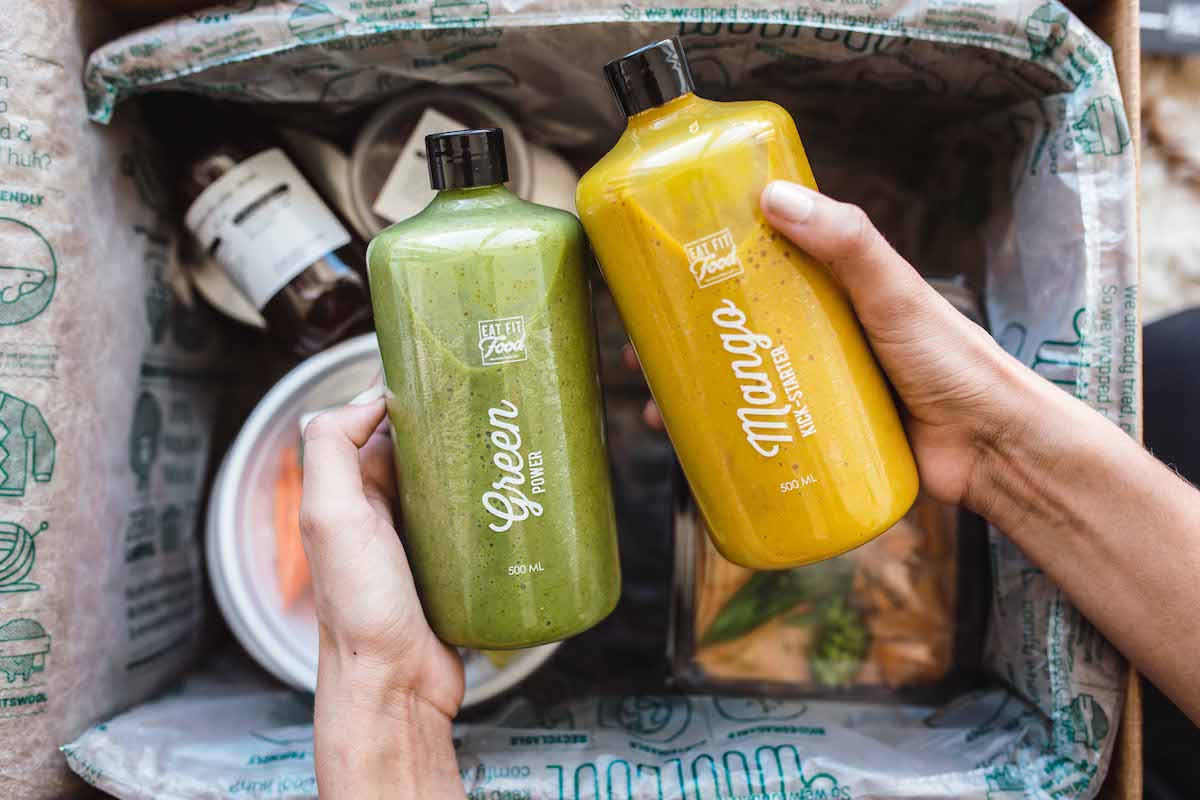 Before eating 'clean' was the in thing, Bianca Monley blazed the health-conscious trail with her luxury wholefood delivery service.
In 2002, 22-year-old Monley started Eat Fit Food as a one-woman show out of the cramped apartment kitchen in Bondi.
Although it took her 10 years to turn a profit, Monley says she never lost faith and never took the focus off of her business.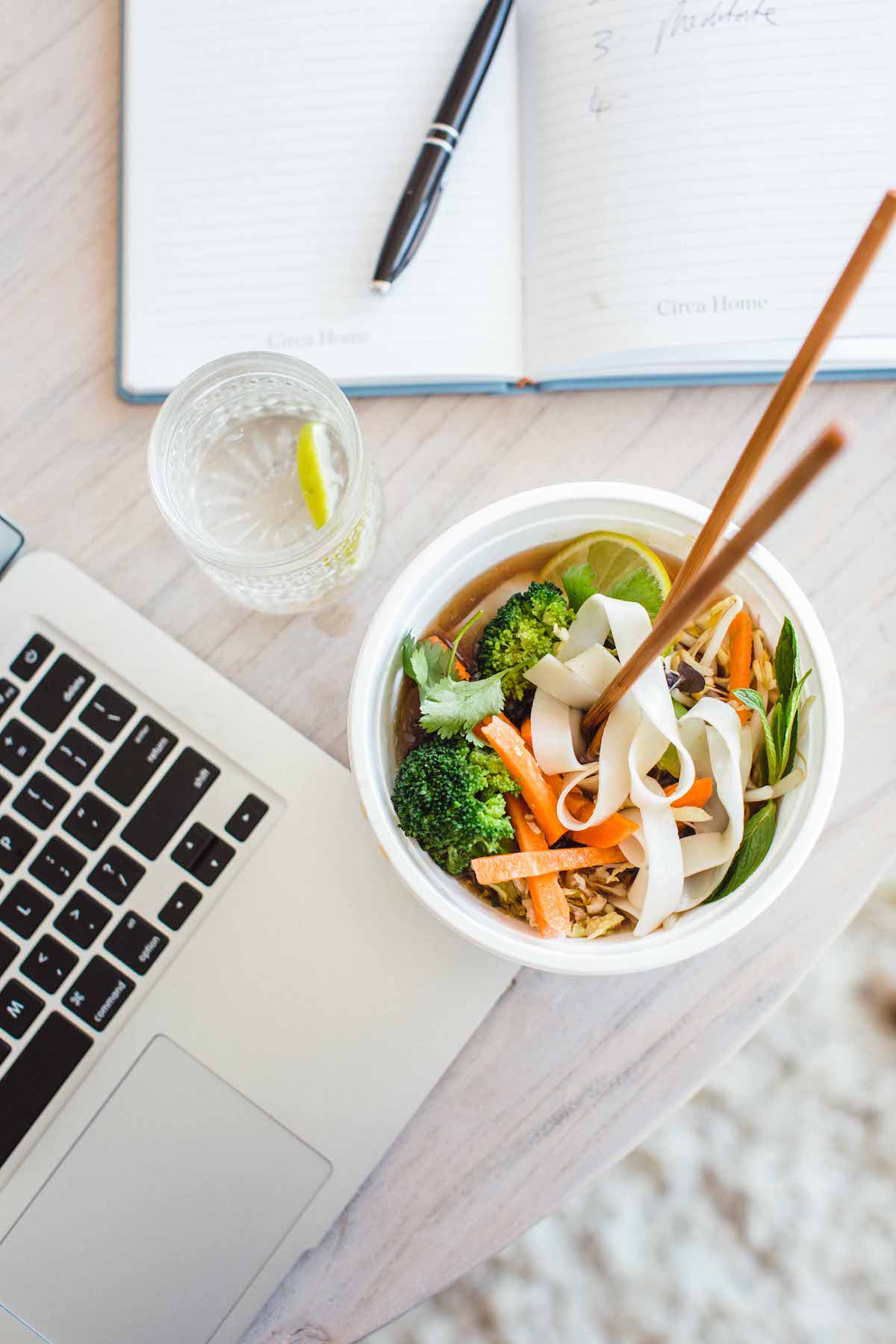 "Without a doubt, my passion and love for what I do was the main driving force behind every up and down along the way. I am so grateful to have created such a positive product that can actually make a difference," Monley told Collective Hub.
A true pioneer in the healthy meal delivery market, Monley and her team of chefs, nutritionists and health experts have created a variety of programs, including five-, 10- and 20-day all-inclusive cleanses, lean and clean plans, individual meal packs and catering packages.
A true pioneer in the healthy meal delivery market, Monley and her team of chefs, nutritionists and health experts have created a variety of programs.
Prepared by professional chefs, these portion and calorie-controlled meals are a far cry from their frozen counterparts. Most ingredients are locally and ethically sourced, and dishes contain no nasty additives or refined sugars.
With gluten free, dairy free, vegetarian, vegan and low carb options, the range of meal plans are sure to please the pickiest of eaters. Eat Fit Food also offers the flexibility to order on the days that suit your schedule.
Eat Fit Food followers include the likes of Hugh Jackman, Miranda Kerr, Rachael Finch and Michael Klim. Even celebrity health guru Gwyneth Paltrow's GOOP listed the brand as one of its favourite home-delivery services.
3-Day Vegan Reset
For a short yet effective cleanse, I tried the 3-Day Vegan Reset.
Packed full of nine colourful main meals and three delicious plant-based snacks, this program is designed to "deliver a powerful injection of antioxidants, nutrients and gut-loving fibre".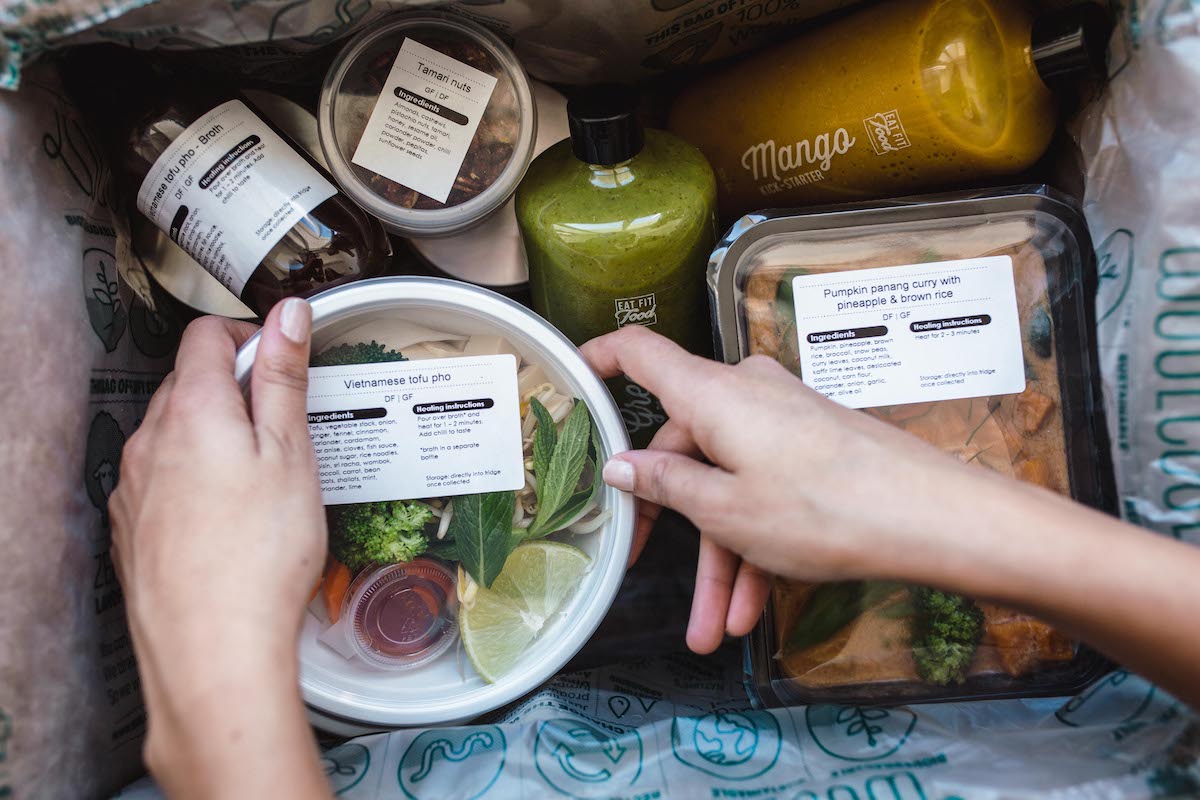 I started the day with a vibrant Green Power Smoothie made up of spinach, avocado, banana and more, before becoming the envy of the office with a tasty falafel bowl with buckwheat tabouli, minted coconut yoghurt and Baba ganoush for lunch.
A handful of cacao, maca and mesquite superballs rescued me from that 3pm slump and I came home to a hearty, yet healthy, vegan shepherd's pie with sweet potato mash and steamed greens.
If you know you're headed into a busy week and don't want to be tempted by easy greasy take out, or if you just need a break from tedious grocery shopping and meal prepping, then Eat Fit Food could well be the perfect solution.
Future of food
While the company only caters to those living in the inner suburbs of Sydney and Melbourne, Monley says plans for a national expansion are now underway, as well as a range of health vending machines stocking up to 100 meals in each.
In fact, she plans to invest more than A$1 million to make these machines a reality – with each individually vacuum-sealed meal costing just A$10.
"This is all about providing a healthy option to a broader range of customers," Monley told The Australian Financial Review. "We want them in high-traffic areas where people have minimal food options, and end up having chocolate bars and Cokes all day because they're too busy to leave the office."
Prices for home delivery start from A$120 per week and orders can be made via the Eat Fit Food website.
How are big supermarkets contributing to surging global obesity rates?