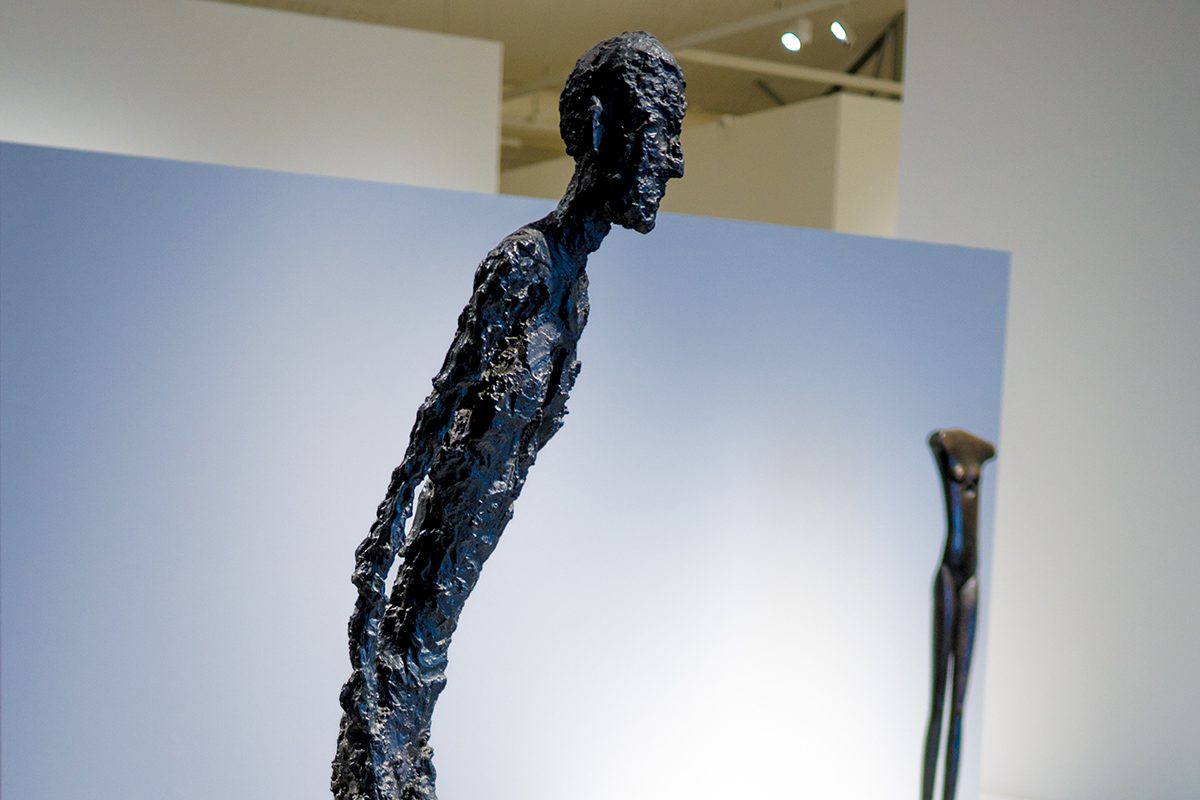 Sleek and supremely powerful, the Ferrari 488 GTB is a car with dizzying acceleration; it can go from zero to 100 in less than three seconds. Taking it for a spin has been likened to "being picked up by a tornado". It comes with a price tag to match, starting at a cool US$256,550.
But what is even more luxurious than a car that can go from zero to 100 in under three seconds?
The CEO Magazine takes a look at some of the items and experiences that are even more exclusive than a Ferrari, from private jets to iconic artworks and even a well-preserved dinosaur skeleton.
Private jet: Embraer Legacy 650

A business jet with room for 14 passengers, the Legacy 650 is a spacious plane equipped with all the latest technology for entertainment, comfort and safety. It also offers high-speed internet connectivity and flexible seating configurations, perfect for your next sky-high business meetings.

US$29.5 million

Superyacht: Dilbar

A product of the famous Lürssen shipyard, the Dilbar is the largest yacht in the world measured by volume. It includes a 25-metre swimming pool, two helipads and more than 40,000 square feet of living space. It took 52 months to build and is owning by Russian billionaire Alisher Usmanov, who also part-owns Arsenal Football Club.

Estimated US$470 million

Painting: Vincent Van Gogh's Irises

Painted while Van Gogh convalesced in the garden of an insane asylum, Irises catches the great Dutch artist in bucolic, reflective mode and shows the influence of the Japanese Ukiyo-e art genre on his work. At one point, it was the most expensive painting ever sold.

US$53.9 million

Sporting team: Los Angeles Clippers

The Los Angeles Clippers were the most recent NBA team to go on the market and were purchased by former Microsoft CEO Steve Ballmer. It was widely believed he paid a price far above the revenue the team will generate, but opportunities to get into the franchise ownership game are few and far between.

US$2 billion

Helicopter: Bell 407

The Bell 407 is a four-blade single engine helicopter with impressive specifications, including a range of 372 miles/598 kilometres and a maximum speed of 140 knots. It offers high-level manoeuvrability and a smooth ride. No wonder then that Star Wars actor Harrison Ford has one in his collection.

US$3.1 million

A luxury New York house: Tribeca neighbourhood

The perennially fashionable precinct in Lower Manhattan held onto its position as the most expensive neighbourhood in New York in a recent survey. The suburb has been home to former J.Crew CEO Mickey Drexler, football star Tom Brady, and Beyoncé and Jay-Z. Jay-Z rapped about rubbing shoulders with Robert De Niro in the neighbourhood on the iconic hit 'Empire State of Mind'.

Median price US$3.5 million

A dinosaur: Tyrannosaurus Rex

In a classic episode of The Simpsons , Homer snipes that there is one thing Mr Burns can't buy – a dinosaur. But it is likely Burns could have ponied up the US$8.3 million to buy 'Sue', the most complete dinosaur fossil to ever hit the market. She now resides at the Field Museum of Natural History, Chicago.

US$8.3 million

Holiday: Month in private island resort The Brando, French Polynesia

Once the playground of Tahitian royalty and later owned by actor Marlon Brando, this idyllic island getaway offers guests luxurious surrounds and fine dining from a two-Michelin starred chef. Each spacious beachfront villa has a private dining space and the upstairs area affords spectacular views of the lagoon.

Two-bedroom villa, during the festive season, is around US$289,800

Private concert: The Rolling Stones

As their lyrics would have it, you can't always get what you want, but surprisingly enough, you can get Jagger, Richards and company for your own exclusive show. At least one happy couple have even splurged on the iconic band to play at their wedding. If you want some satisfaction, however, you will have to wait for them to be on tour.

US$6.7 million

Sculpture: Alberto Giacometti's L'Homme Qui Marche

After beginning his career as a surrealist, the Swiss-born Giacometti later transitioned into studies of the human body. The title ('the walking man') alludes to Auguste Rodin's 19th-century masterpiece of the same name. In 2010, it set a record for most paid for a sculpture. That sum has since been eclipsed by another of Giacometti's works, L'Homme au Doigt.

US$104.3 million
We've found the most expensive food and beverages available around the world.