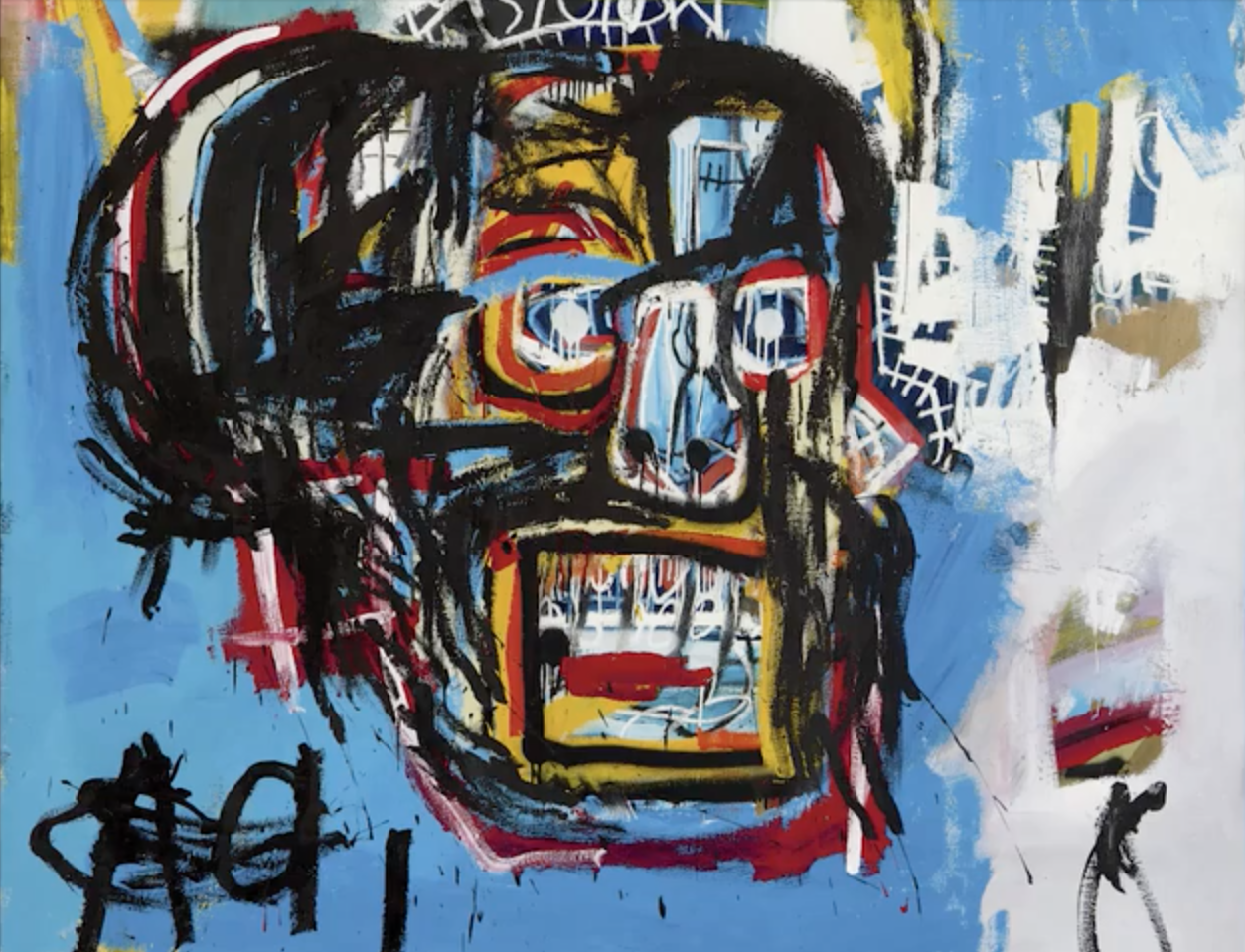 At an auction last Thursday at Sotheby's, Jean-Michel Basquiat's 'Untitled' 1982 became the most expensive American artwork ever sold and the sixth most expensive worldwide.
The work also joins the exclusive $100 Million Club, becoming just the 11th artwork to have sold for over $100 million. It's the first work created after 1980 and the first by an artist of colour to join the list. The painting has taken out a lot of firsts.
It went for well beyond its reserve price of $60 million. The $57 million starting price is said to have caused audible gasps around the room. 3 bidders vied for the painting over a nail-biting ten minutes. Bids soared higher and higher until it was snapped up by Japanese billionaire and art enthusiast Yusaku Maezawa.
Yusaku, founder of Japanese e-commerce site Zozotown, is an ardent Basquiat fan. Last year, he set the previous record for a Basquiat purchase. He bought another untitled 1982 artwork, this one a large portrait of the artist as a horned devil, for $57.3 million at an auction by Christie's.
We exhibited Basquiat at Start Today's big year-end party. All of the company's staff seemed pleased, I was glad I really bought it. – Yusaku Maezawa
Yusaku told Sotheby's he plans to loan his new acquisition out for exhibitions. It will then make its new home at a planned museum in his hometown of Chiba, Japan. This is the first time the artwork has been shown in more than 30 years.
Jerry and Emily Spiegel purchased Basquiat's untitled skull painting in 1984 for $19,000. It has been held in their private collection ever since. The couple's daughter, Lise Spiegel, who put it up for auction, took possession of the piece on their deaths in 2009.
This is not the only Basquiat work up for auction this season – there are 16 in total – and demand for the artist's early works (1981-1983) is high. Although his career was cut short – Basquiat passed away at just 27 years of age in 1988 after a drug overdose – he is highly regarded by connoisseurs of modern art.
Starting out as street artist in New York under the name SAMO (Same Old), Basquiat went on to produce compelling paintings informed by contemporary society. He was a close friend and collaborator of Andy Warhol, up until Warhol's death in 1986, just two years before his own.