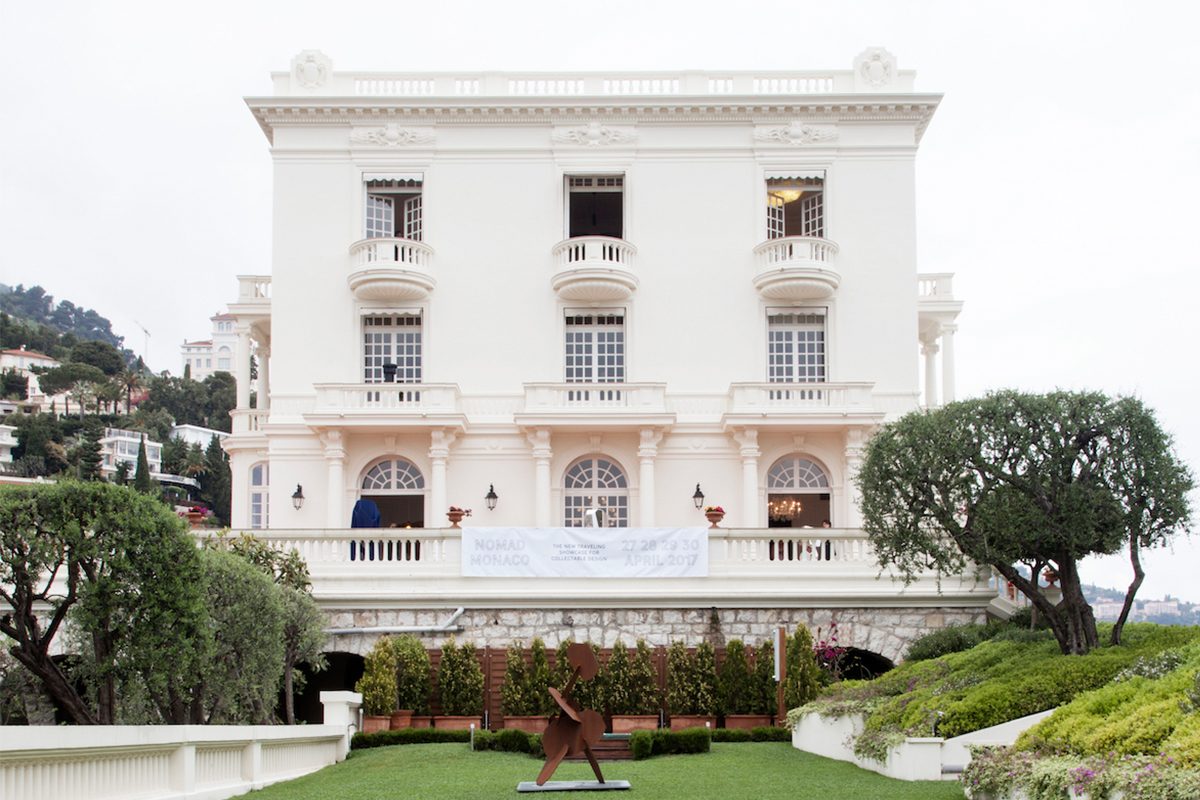 Overlooking the pristine waters of Côte d'Azur resides one of the oldest and most elegant villas in Monaco. Called La Vigie, it was once home to legendary fashion designer Karl Lagerfeld.
Built in 1902 for English lord and The Illustrated London News Managing Director Sir William Ingram, the pearl-white marvel hosted several of his most extravagant parties. The historic three-floor villa boasts 600 square metres of living space, including six double bedrooms, four bathrooms, a library and billiard room, not to mention a 237-square-metre terrace and a Jacuzzi overlooking the magnificent coastline.
La Vigie was once home to the royal Monegasque Princely family – the family Grace Kelly became a part of after she married the Monarch of Monaco, Prince Rainier III, in 1956.
Karl Lagerfeld moves into La Vigie
In 1986, the villa was offered to Lagerfeld as a gift from the late Prince Rainier on the condition that he agreed to restore it, according to CR Fashion Book. Lagerfeld is believed to have spent US$14 million on its designer interiors.
Apart from a Marie Antoinette bed, his master suite had two bathrooms; one facing west to capture the night buzz of Monte Carlo and another facing east to witness the brilliant views of the Mediterranean.
In 1988 Lagerfeld told W Magazine that La Vigie is "the safest place in the world". "It's impossible to get near the place," he stated. "No public road passes by and you have to go through two gates to get inside. It doesn't even have an address, so no one can write to me here."
Lagerfeld called the villa home for 10 years before it was transformed into an exclusive hotel in the late 90s. The villa was then opened up to the public with the launch of the art and design showcase, Nomad, which debuted in April 2017.
Nomad: A unique art and design fair
Created by publishing, art and luxury brand specialist Giorgio Pace and architect, curator and consultant Nicolas Bellavance-Lecompte, Nomad is considered the "model of the future of contemporary art and collectable design". It travels to different destinations of architectural significance to stage each new showcase.
The event brings artists, designers and architects together to explore the dialogue between design, art and context.
Pace told Billionarie.com that Nomad was designed to "break the mould" of the existing trade convention centre format.
"We felt it was time to introduce an intimate showcase that resembles gathering at a friend's house," he said.
The event brings artists, designers and architects together to explore the dialogue between design, art and context.
This year's event will feature furniture pieces, as well as rare and unique works by both established and emerging artists from around the world. Seventeen galleries are taking part, including Almine Rech (Paris, London, New York and Brussels), Apalazzo (Brescia), Carwan Gallery (Beirut), Etage Projects (Copenhagen) and Friedman Benda (New York).
Some of the new works on display will include: a six-foot-tall shell sculpture, Placuna Anima Maris by Rowan Mersh and Bob Lorimer for Gallery FUMI; photographs by French artist Guy Bourdin in collaboration with Louise Alexander Gallery; and 15 works by Misha Kahn for Friedman Benda Gallery in their first public appearance.
There will also be some pieces from returning galleries such as: Claude Missir's Stick Table; two works commissioned by David Gill Gallery – Barnaby Barford's word drawing Trust and Mattia Bonetti's mahogany drinks cabinet Tiger; and SOAP (2018), a sculptural semi-polished resin table by Sabine Marcelis in ice-blue for Etage Projects.
Furthermore, the event will feature a Nomad Lounge, an entertainment area set in the lush, semi-outdoor grounds of La Vigie and a Nomad Talks series with a conversation led by Cyrill Gutsch, founder of ocean protection awareness organisation Parley for the Oceans. A second headline talk will feature Rafael de Cárdenas, Misha Kahn and Omer Arbel for a conversation on art, design and architecture, moderated by PIN-UP editor Felix Burrichter.
In February 2018, Nomad held in its first winter edition in the sixteenth-century alpine mansion, Chesa Planta, in St. Moritz, Switzerland.