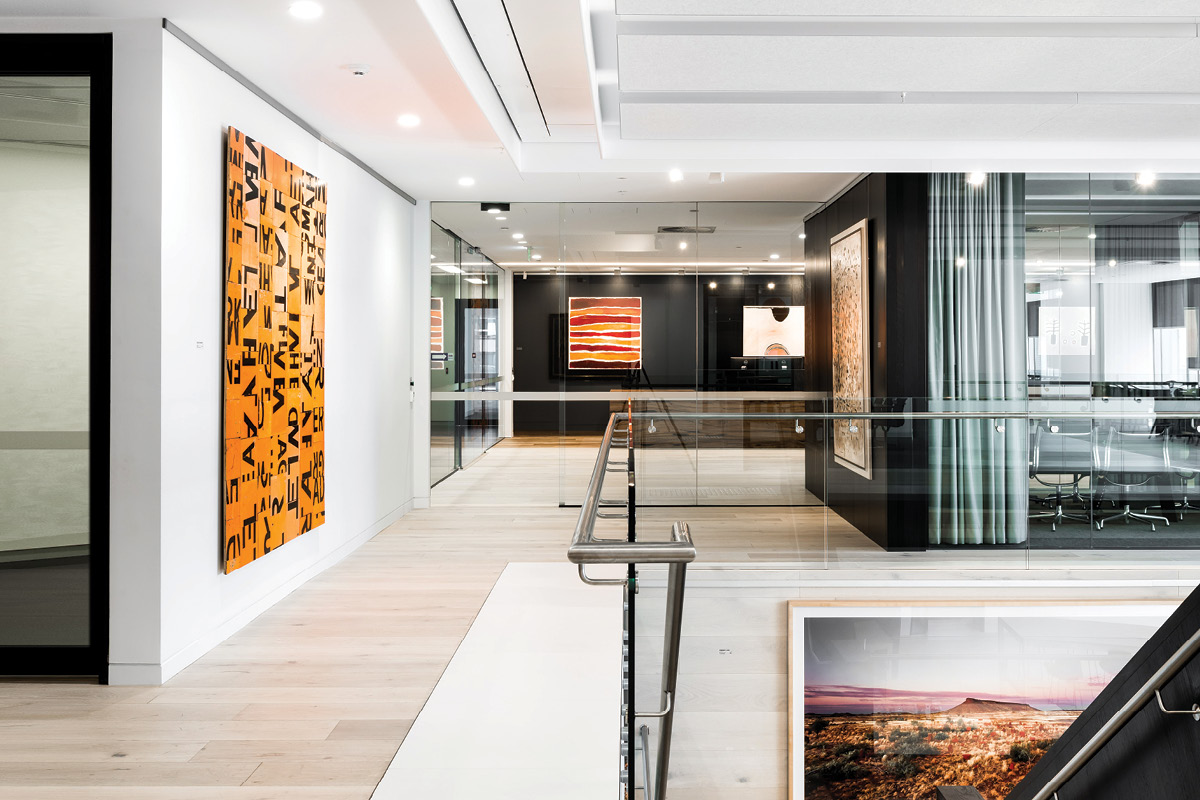 Art isn't necessary to business, and some may even consider it an expensive and frivolous distraction, yet companies have been collecting it for centuries and are currently collecting more than ever before. "We are approached by the big end of town, but, frankly, where we see the growth is in the smaller, new market entrants," says Geoff Henderson, Gallery Director of Kate Owen Gallery in Sydney, which provides a consultancy service to businesses.
Some say the flourishing of corporate art collections is due to a growing appreciation of its multilayered benefits. In days past, corporate collections tended to reflect the personal tastes of CEOs and were valued primarily as tangible markers of wealth used to impress clients.
"Art used to be purchased indiscriminately and in volume," writes art historian Shirley Reiff Howarth in her 2017 book Silent Partner: Corporate Art: The Insider's Guide to Art at Work.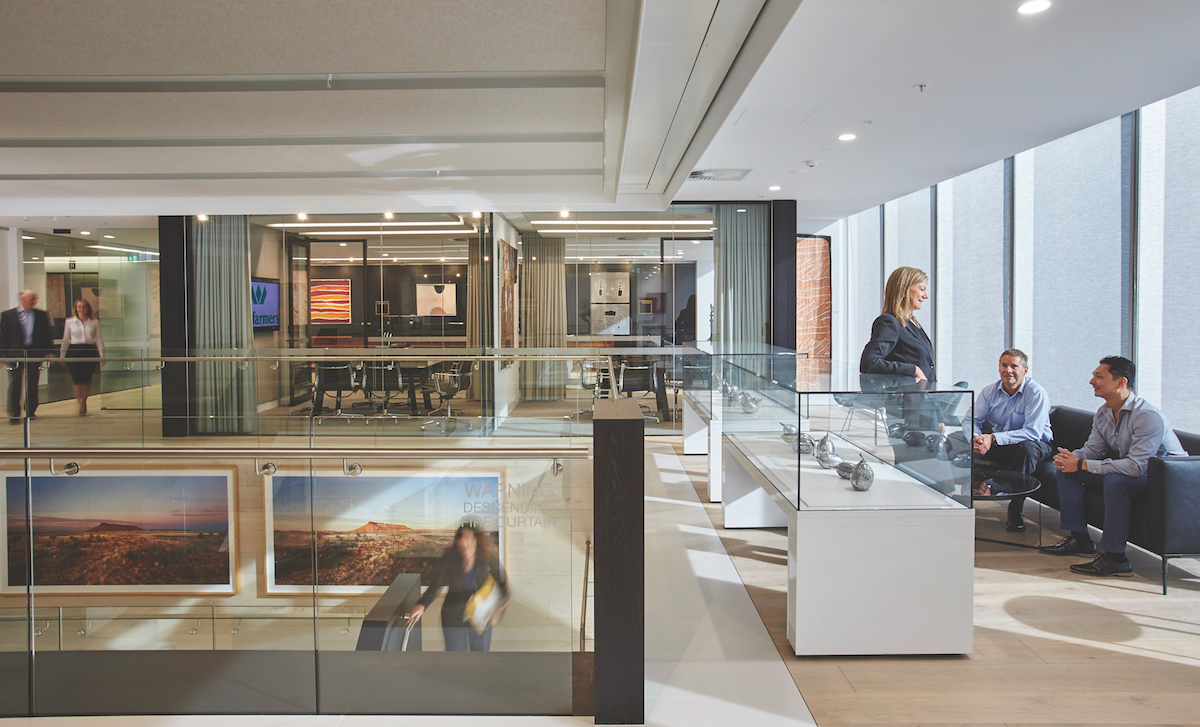 "One of the most important trends that has emerged in recent years is that the art collection is now viewed as a part of the company's overall image," says Howarth, who has edited the International Directory of Corporate Art Collections for the past 35 years.
This rings true for Australian conglomerate Wesfarmers, which owns a "museum-quality collection" and hosts regular art talks for its staff. "Our collection and talks have helped craft our identity and personality as a company, one that values creativity, critical thinking and innovation," says Helen Carroll, Manager of Wesfarmers Arts.
Most of its 900 artworks, by established Australian and New Zealand artists, are exhibited at its corporate office in Perth, and it also lends out pieces to museums and galleries. Carroll says that the continuous support for the collection from Wesfarmers' boards and managing directors over 40 years isn't the norm in the corporate art world.
"The collection isn't there for decoration, or for status. It's an active part of the life of the company. Personally, I think that's what helped it weather the storms."
When beer giant Fosters in 2005 sold off its art collection – amassed in the 60s and 70s for around A$2 million – for A$13.3 million, it was the largest sum generated from the sale of a corporate art collection to date.
But according to Howarth, investment isn't usually the driving force behind corporate art collecting. "The idea of corporations buying art to keep in secret vaults is one of those misconceptions that keeps surfacing … [!corporate!] is almost never a conscious strategy." Carroll disagrees.
"At the heart of our collection has been a need to assure shareholders that whatever we acquire is a good, solid investment," she explains.
New patron of art
Companies are playing such an important role in supporting the arts that Howarth was prompted to describe the business sector as "the new patron of art". "Many corporations are shouldering the responsibility of promoting art and culture in
the society they belong to," she writes.
The support companies give the arts is recognised by the Corporate Art Awards, which were launched in 2015 and are held at Italy's Ministry of Culture. Last year, it received entries from 80 companies across 22 countries.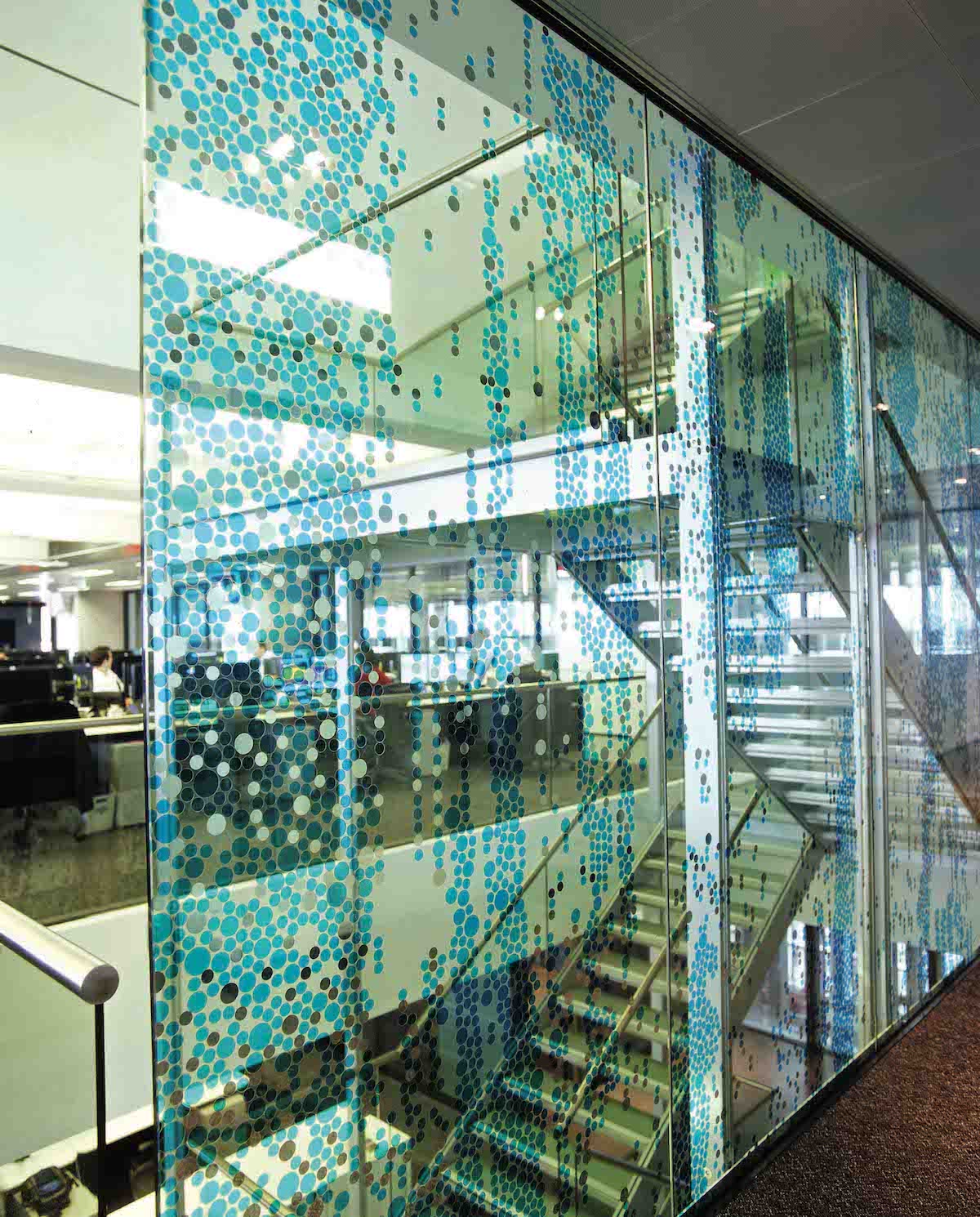 "We believe that art is the ultimate expression of corporate social responsibility," says Luca Desiata, the awards' curator. The winner of last year's awards, Deutsche Bank, takes its role in supporting emerging artists seriously.
It runs projects with museums and art fairs, has an 'Artist of the Year' award, and its education partnership with the Museum of Contemporary Art Australia is lauded as one of the most significant commitments to Australian contemporary art.
"Deutsche Bank is committed to making contemporary art as accessible as possible, opening it up to new audiences as well as the general public," says Jill Valentine, Deutsche Bank's Head of Communications and CSR.
However, according to Christopher McKenzie, Project Art Consultant with Corporate Art in Queensland, CEOs remain as invested in their corporate art collections as ever. "For most projects, it still comes down to the CEO's tastes," he says.
He recalls a developer who asked for his hotels to be decorated in a way that reflected his family's own story of migrating to Australia, while another client and his wife personally select the artwork for their hotels' public areas.
McKenzie doesn't intend this as a criticism; he welcomes involvement from a company's leadership team. It's failing to enlist the help of an arts industry professional he cautions against.
"You can always tell when a project is what I call 'plonk art', when it's been a last-minute thing of someone buying art without doing their research or working with an interior designer. There'll be either too much art, not enough, or it's in the wrong place," he says.
Corporate Art's managing director, Leanne Pearce, says that ultimately the level of input from a CEO varies enormously – as can budgets, which start from A$150 a piece but can roll into thousands of dollars.
"The brief for the Palazzo Versace Hotel in Queensland contained just one word: 'neoclassical'," Pearce says. Regardless of whether art is viewed as a potential financial return or as a way to fulfil CSR – or both – the benefits for employees are well documented, though often underestimated.
A study by the University of Exeter in the UK found that employees in well-decorated workspaces were 17% more productive than those in spaces that were sparsely decorated.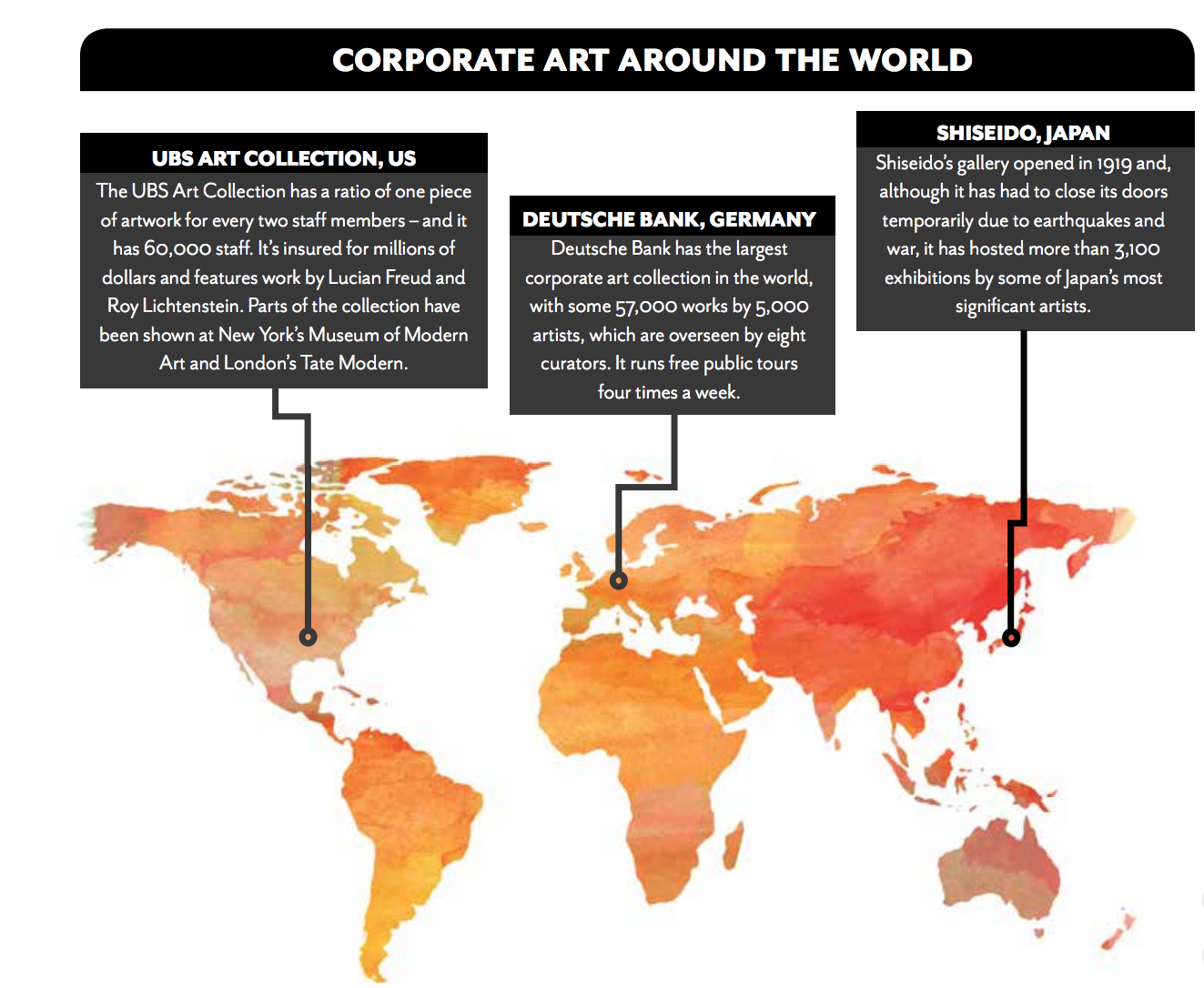 Beware of heavy traffic
However, it's worth bearing in mind that expensive artwork in a business environment is going to be subject to a certain amount of wear and tear. "We are pragmatic. We acquire work that doesn't require a huge amount of maintenance or specific atmospheric conditions," says Carroll. "It's about placing objects where we know they are going to be looked after and not hanging them in high-traffic areas."
Carroll also points out that the pride employees feel for the artworks helps keep them safe. "I find that our staff are our best source of protection. People always let me know if something looks like it might fall off the wall."