Deliveroo, the online food delivery company that operates in more than two hundred locations across the UK, Netherlands, France, Belgium, Ireland, Spain, Italy, Australia, New Zealand, Singapore, Hong Kong, UAE and Kuwait, has never made a profit since it was launched in 2013.
With its headquarters in London, UK, the company has set a price range for its initial public offering on the London Stock Exchange, implying an estimated market capitalisation of up to US$12 billion.
On 8 March 2021, Deliveroo reported losses of US$308 million in 2020 when the COVID-19 pandemic essentially forced people to buy meals online. However, in a statement on its prospectus, Deliveroo said the total value of transactions it processes more than doubled in the first two months of the year after the national lockdown imposed by UK Prime Minister Boris Johnson. Volumes grew by 130 per cent year on year in the UK and Ireland, while other markets grew 112 per cent.
"We are proud to be listing in London, the city where Deliveroo started," said Founder and CEO William Shu. "Becoming a public company will enable us to continue to invest in innovation, developing new tech tools to support restaurants and grocers, providing riders with more work and extending choice for consumers, bringing them the food they love from more restaurants than ever before.
"This will help us in our mission to become the definitive food company. We have seen a strong start to 2021 and we are only at the start of an exciting journey in a large, fast-growing online food delivery market, with a huge opportunity ahead."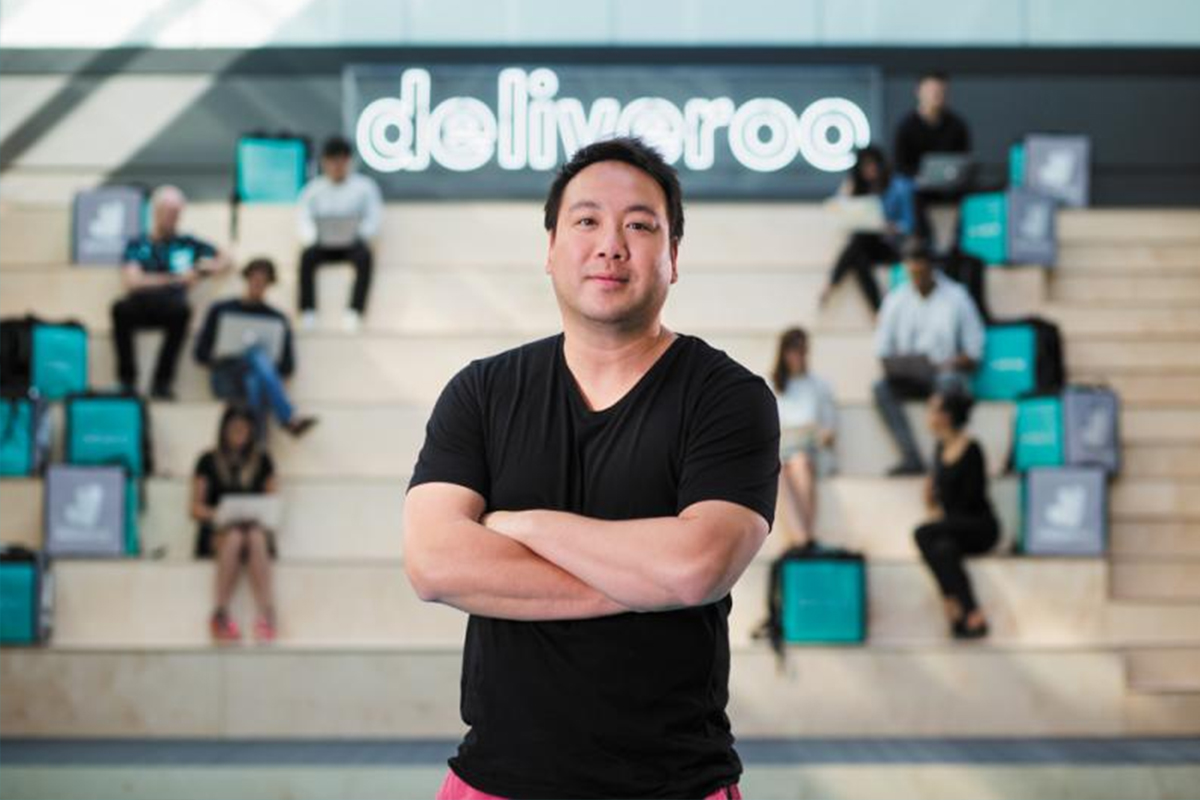 Amazon pumped almost US$575 million into Deliveroo after the food delivery business told the UK's Competition and Markets Authority that the impact of COVID-19 meant the company would "fail financially and exit the market without the Amazon investment".
"Without additional investment, which we currently think is only realistically available from Amazon, it's clear that Deliveroo would not be able to meet its financial commitments and would have to exit the market," Stuart McIntosh, Chair of the UK Competition and Markets Authority's independent inquiry group, said in a statement.
"This could mean that some customers are cut off from online food delivery altogether, with others facing higher prices or a reduction in service quality. Faced with that stark outcome, we feel the best course of action is to provisionally clear Amazon's investment in Deliveroo."
Deliveroo's IPO release will be one of the biggest listings on the London Stock Exchange in many years. A Johnson government-backed review urged reforms to London's listing regimen, including the ability to list dual-class shares like those pioneered by Google and Facebook. Currently, firms are unable to list dual-class shares on the premium segment of the London Stock Market, which prevents them from being eligible for inclusion in the FTSE 100.
Deliveroo has opted for a dual-class share structure which will give Shu 20 votes per share, while other investors are entitled to one. He is expected to cash in 6.7 million shares worth up to US$41.3 million if the IPO goes as the company plans.
If Deliveroo achieves a US$12 billion valuation, it would mean it is worth more than the luxury goods group Burberry at US$11.3 billion and broadcaster ITV at US$6.8 billion. It would also make it more valuable than UK institutions Sainsbury's and Marks & Spencer combined. Deliveroo's rival Just Eat Takeaway, which is in the FTSE 100 and joined the stock market in 2014, is worth US$2.1 billion, with a market capitalisation of US$14 billion.