Alibaba: Opening doors for Australian Businesses
Are you ready for Alibaba? The Asian giant can open many doors for Australian businesses.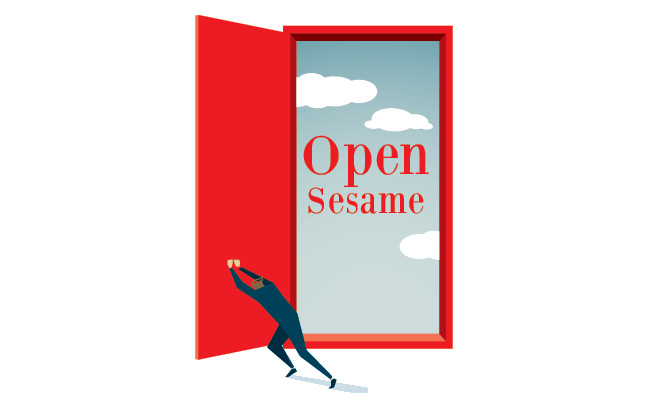 Alibaba is coming to Australia.
If that means nothing to you then you might be in trouble, especially if you're in any way involved in e-commerce. Alibaba is the massive Chinese internet company that specialises in online marketplaces, with its best-known offerings being: the B2B marketplace called Alibaba; the C2C marketplace, Taobao; and the online retail platform, TMall.
But its scope is far bigger than just those marketplace businesses. Much like its US counterpart Amazon, Alibaba has expanded to cover every e-commerce base imaginable. It also moved into new areas such as media, launching film company Alibaba Pictures, online music service Xia Mi, and also acquiring the influential South China Morning Post newspaper group.
The Alibaba Group processes around $US150 billion worth of transactions each quarter — yes, that's right, quarterly. The Alibaba Holdings Group listed on the New York Stock Exchange in September 2014, with the total worth of the float coming in at $US25 billion, which makes it the biggest ever IPO.
Taking its place amongst giants like Amazon and eBay
In terms of e-commerce, Alibaba's only real competition in relation to size and heft are Amazon and eBay. However, many analysts see Alibaba's long-term growth potential as outstripping both of its main competitors, with the company founded by Jack Ma in 1999 expanding at abreathtaking rate all over the world.
Writing for Quartz, Asia business correspondent Josh Horwitz points out that despite a recent dip in its stock market performance, Alibaba still has plenty of room for growth in China, as well as internationally. "Despite concerns that consumers will spend less because of China's slowing economy, China's e-commerce industry as a whole is also set to grow. That's because although e-commerce is more deeply entrenched in China than in most other markets, it is still nowhere near as widely available," Horwitz said.
Alibaba opened its marketplaces to Australian buyers and sellers in 2014, and in April this year it announced plans to move more fully into the Australian market, with plans to open offices there by the end of the year. This signals its intention to make serious headway into the Australian e-commerce space.
A company spokesperson told The Sydney Morning Herald it sees "a lot of potential in the Australian market as Alibaba continues its globalisation efforts. We aim to have dedicated country operations to work closely with Australian merchants and partners, and it is our plan to establish an office in Australia in late 2016 to better help local brands and merchants to access to the Chinese consumer market."
With relatively depressed conditions at home, Chinese companies are seeking yo make the most of opportunities elsewhere.
Of course Alibaba's massive international expansion is only part of the bigger picture of the continuing push by Chinese companies into overseas markets. With relatively depressed conditions at home, Chinese companies are seeking to make the most of opportunities elsewhere, especially in the US, which has stabilised and improved its economic position since the GFC, and Australia, which is a stable and safe economy for trade and investment.
In Australia, the industries that have received the most attention so far from Chinese companies and investors have been resources, property, agribusiness, education, and tourism. This is set to change as Chinese companies look to partner with Australian firms in service areas, such the finance, healthcare, and tech sectors.
Writing for The Australian, China expert Peter Cai says the recently-signed free trade agreement between Australia and China could prove to be a "game changer" for Australian businesses. "The gradual transition of China from a manufacturing powerhouse to a more consumption-driven economy has opened up an enormous new area of opportunity for businesses," Cai says. "The recently signed Australia-China free trade agreement is also a game changer for Australian businesses from financial services to aged care industries."
Chinese government pushing firms to invest overseas
Westpac's head of greater China, Andrew Whitford, told The Sydney Morning Herald that the Chinese government was pushing firms to continue investing overseas: "Official outbound investment from China jumped 15 per cent last year [!2015!] as its government encouraged big firms to look abroad."
Last year, Reserve Bank governor Glenn Stevens said if proposed finance market reforms went ahead in China, the Australian economy could see US$400 billion a year in investment in and out of the country. "The size of the potential capital flows here may be very large. It's very hard to predict," he told the ABC. "They could end up being something of the order of $US400 billion a year, which is a sizeable proportion of global capital flows of a portfolio nature."
The potential for these sorts of massive Chinese investments, as well as the arrival of potential partner/competitors like Alibaba, present a challenge for Australian businesses both big and small, with CEOs charged with the task of positioning their companies in strategically advantageous positions, especially in regard to online and digital.
Writing for Crikey, Asia correspondent Michael Sainsbury said some Australian companies are already seeing the benefits of closer engagement in Chinese markets: "Companies like Blackmores, the health supplements group whose stock soared 600 per cent on the Australian Stock Exchange last year, largely due to its surging growth in China and other parts of Asia, can attest to the efficacy of Chinese e-commerce companies as sales channels."
However, Sainsbury tempers the stories of instant riches with a warning for anyone who plans on getting in the way of Alibaba.
"Alibaba is a deeply ambitious company. Any Australian company in its path — and that could eventually include the banks — should look out, or at least wake up."
The opportunities for Australian companies over the next decade when it comes to the lucrative market in China seem vast, but CEOs will need to display an acute strategic sense to make the most of it.