Bengaluru: Magnet for a new generation
Few cities represent such a turning point for their nation as the burgeoning, cosmopolitan south Indian city of Bengaluru.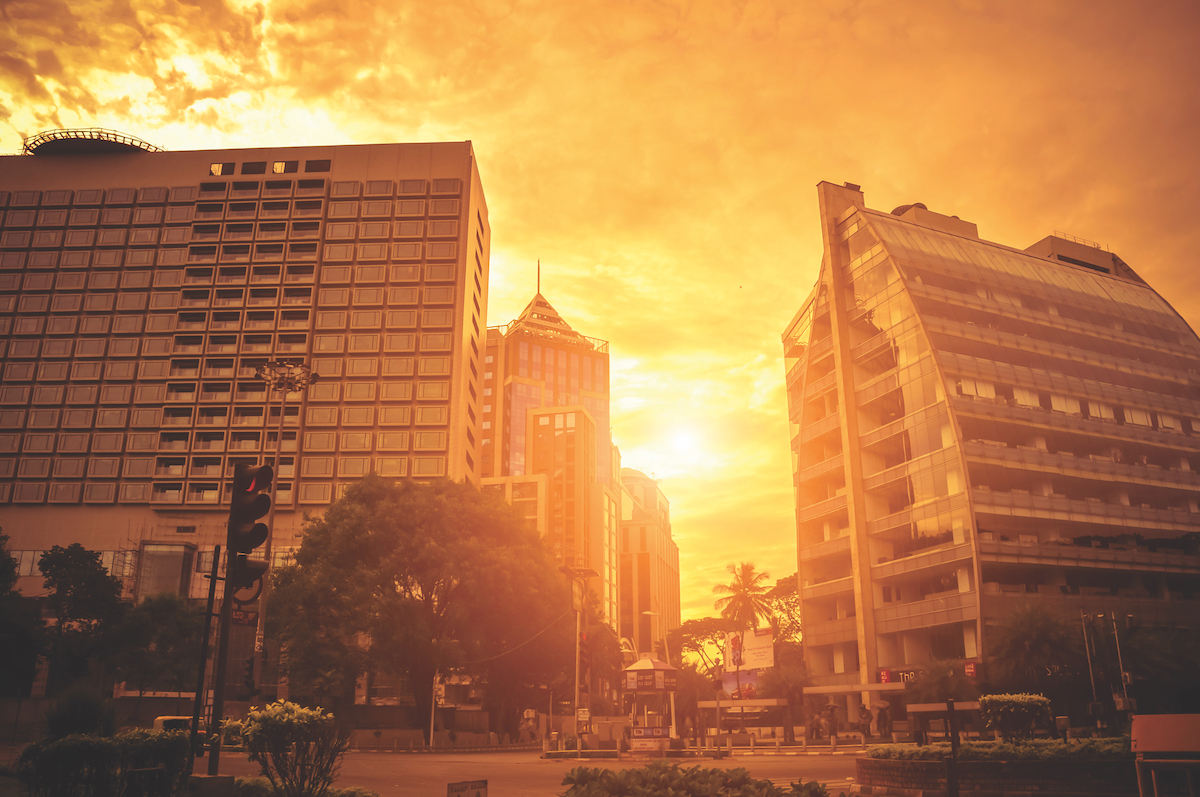 The new India started here. The country's massive business process outsourcing effort began in Bangalore, now Bengaluru, in the 80s. Call centres came first, and then IT support, document processing, payroll services, but also coding.
Most of the activities that Western nations could move to the other end of a wire, Bengaluru embraced. When start-up culture arrived in India in the 2000s, Bengaluru seized it.
Poverty remains vast: 20% of the population lives in slums. But when property consultancy JLL revised its index of the world's fastest-changing cities this year, Bengaluru topped it. This is the city that made India modern.
History and climate
Although a temple inscription indicates Bengaluru is more than 1,000 years old, according to The Hindu newspaper, the official record of its founding is 1537, when Vijayanagara chieftain Kempe Gowda I built a mud fort there. It resisted the British invasion until 1799; in the 1800s, the British made it one of their biggest military centres.
One attraction for the British and Indians alike was its weather. On a plateau 900 metres above sea level, the city shelters from the worst of the monsoon rains behind the Western Ghats range. That leaves it cooler and drier than most of the nation; only in spring do temperatures regularly move into the 30s.
An English licence
Bengaluru is the capital of the south-west Indian state Karnataka, with its own language, Kannada, spoken by about two-thirds of residents. Hindi is common, too. But the city also boasts a high proportion of English speakers – and that helped it to become one of the first great global centres of business process outsourcing.
Born global
Bengaluru's IT industry began with an outward orientation and stayed that way. India's own Infosys was founded here, as was the IT arm of Wipro. Tata Consultancy Services arrived soon after. Many of the pioneers in these firms had worked in the US before returning to Bengaluru.
Through the 80s and into the 90s the city's low-cost software workers attracted the US giants: Texas Instruments, GE, Hewlett Packard, Microsoft, Motorola, Oracle and Cisco, who mostly established facilities in the Electronics City and Whitefield areas between 1985 and 1996.
But cost alone did not make Bengaluru a global IT giant: from those early days, the city's technologists provided the world with sophisticated code and other services.
Choking on growth
As Bengaluru's population grew from around two million in 1980 to north of 10 million today, it sped past Chennai and Kolkata to become India's third largest city. With that came the high costs of poorly managed growth.
Once India's 'Garden City', Bengaluru has lost many of its trees and lakes to construction, traffic and contamination. Three land use experts concluded in a 2015 study that it was "gradually transforming to concrete jungle".
Thousands of tanker trucks supply water to much of the city, and the groundwater they rely on is nearly tapped out. Traffic is so bad that newspapers in March reported a terrorist stuck in traffic had arrived too late to bomb his target.
But there's little room to expand the road system. Untreated sewage is dumped in lakes. Mercer put the city at 146 in its 2017 Quality of Living Ranking; its infrastructure ranked lower still.
Why 'Bangalore' no more?
The city's name until 2014, 'Bangalore' was an anglicisation of the city's name in the local Kannada language; 'Bengaluru' represents it more accurately.