The modest office building in Tulsi Pipe Road, in the densely populated Dadar neighbourhood of Mumbai, is worlds away from the catwalks of Milan, couture boutiques in the Triangle d'Or in Paris or Hollywood red carpets. But every once in a while, the assembled tailors, embroiderers and merchandisers inside gather together and quietly celebrate their contribution to the glitz and glamour of the fashion world.
It might be that they've spotted Nicole Kidman or Anne Hathaway at a movie premiere in a dress they helped design, or Shakira wearing their shoes in her latest video. Perhaps it was Bella Hadid on a Fashion Week runway in Milan clutching a US$5,000 handbag they decorated.
On the poster for Sex and The City 2, Kim Cattrall's black dress features dramatic silver decoration that was stitched by the team.
Their exquisite work is regularly featured on the outfits, bags or heels worn by the likes of Paris Hilton, Naomi Campbell, Kim Kardashian and Sarah Jessica Parker. Countless A-listers have stared out from the covers of Elle, Vogue and Cosmopolitan, probably not realising where the ornate embroidery on their Versace or Dolce & Gabbana gowns originated from.
Although the company, Milaaya Embroideries, doesn't receive any public recognition for its involvement in the stunning, season-defining costumes, its staff feel immense pride in their reputation as the best in the business.
Quick Pivot
However, it wasn't just the skilled craftwork and eye for detail that sustained the firm through the disruption of COVID-19 lockdowns, it was the agile thinking of its CEO and Founder, Gayatri Khanna.
When revenue plunged by 85 per cent in 2020, Khanna didn't knee-jerk into firing her workforce of 450 or closing her offices in London, Paris, Milan and New York. Instead, she calmly assessed the situation and adapted her strategy to suit the new circumstances.
If Oscar de la Renta no longer needed a spectacular ball gown for Candice Swanepoel to wear to the Met Gala, then a pretty radical pivot was called for.
"The fashion buyers simply didn't come to us to discuss the new season," she tells The CEO Magazine. "People weren't able to go out anymore, so why would they buy an expensive, embroidered dress?"
"I realised straight away that the only thing we could do to survive was innovate as no-one knew how long it would be until things would start to recover."
Grasping Opportunities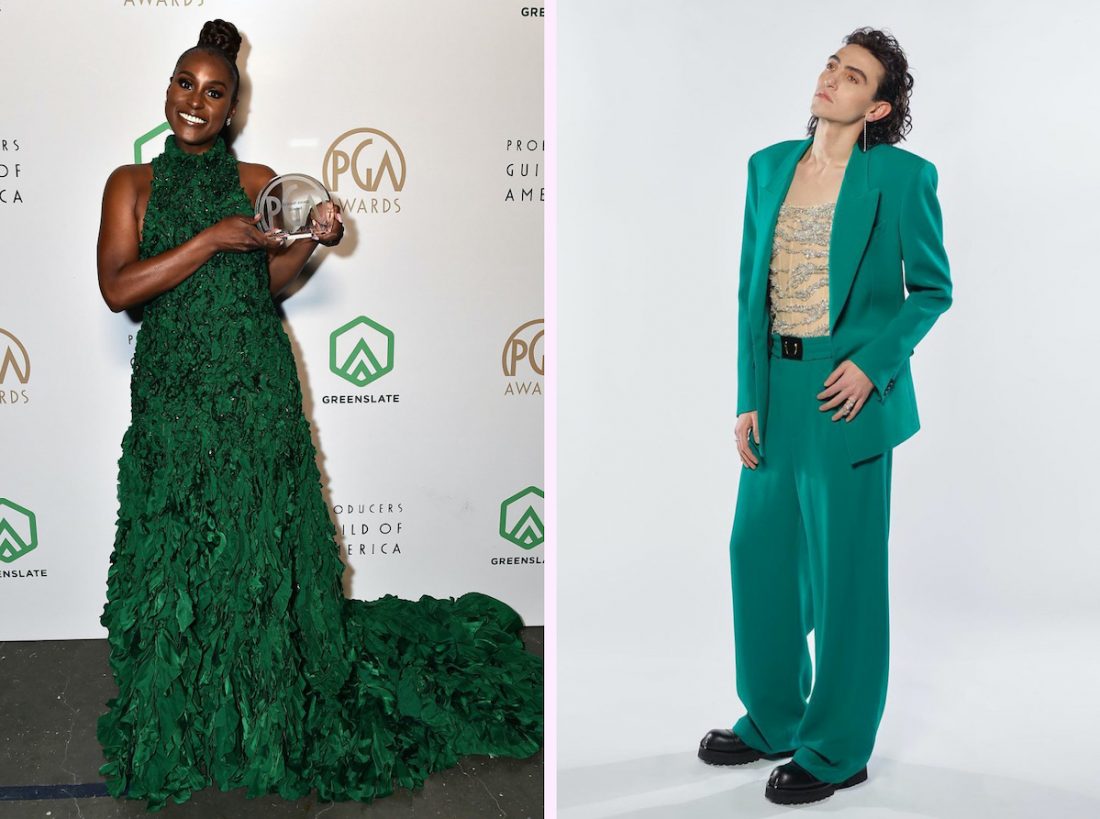 Khanna's first action was to direct her staff to use what materials they could find to make over 10,000 masks to give to the poorest families in the local area. All her senior team took pay cuts, but she steadfastly insisted none of her loyal workers would have to do so, nor would they be laid off.
It was then that Khanna became one of the first fashion executives in the world to realise that an entirely new and unexpected market was about to open up.
"We launched a luxury, embroidered mask business as I could see that there was going to be a huge demand," she says. "At first we sold them mainly in India and they really took off so we were doing over 1,000 a month."
But that wasn't going to be enough to save the business, and Khanna realised that the likes of Vera Wang or Paco Rabanne wouldn't be placing orders while high society's beautiful people were trapped indoors, slumming it in leisurewear.
"The couture market had collapsed, so I decided to switch to ready-to-wear and contemporary styles, which are still high quality, but cheaper and in higher volumes," she says.
She created the brand Gaya, but retained the same marketing and sales teams and used all her existing resources. She decided to further diversify by entering the interiors and art markets, figuring that an elegant piece of hand-woven silk would look just as amazing on bed linen and custom curtains. She even embroidered and framed classic artworks by Van Gogh.
The new venture required a considerable investment and was certainly a gamble, but Khanna knew that doing nothing would be an even bigger one.
"Agility is very important for any business. Every single CEO must have a plan B, C and D in the back of their minds at all times. The pandemic proved anything can happen at any time," she points out. "You must constantly innovate and be ready to adapt to changes in the world because otherwise, you'll get washed out. The main attribute a CEO must have is a desire to be adventurous."
An Agile Entrepreneur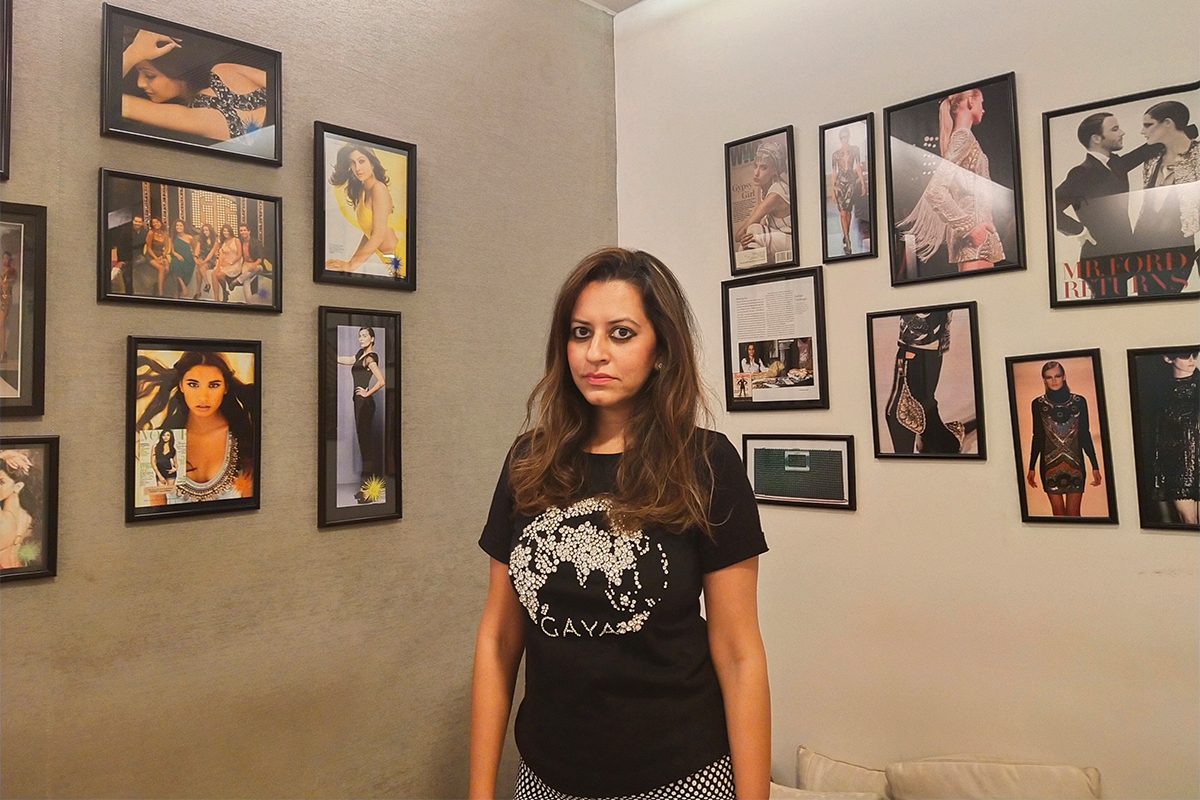 Agile a word that certainly applies to Khanna. Having finished her undergraduate studies in Boston, Massachusetts, she was offered a job as a buyer for a department store on New York's 5th Avenue.
It was there that she realised that beautifully embroidered Indian shawls were in demand. Ever the entrepreneur, the 23 year old wondered if the unique sewing and needlework skills of her native India might also catch on if the major US labels could see them first-hand.
"I went from store to store along 7th Avenue giving out my business card and getting phone numbers, then went back to India to collect samples and later approached some of the smaller brands and independent designers," she says.
Soon she was inundated with enough orders to know that her instincts had been spot on. But even as her business started expanding exponentially, she wasn't complacent.
"Agility is vital at every stage, whether you're growing or contracting. You never know when a rainy day will come so you have to keep your costs as low as possible, and look for opportunities to diversify into different markets," Khanna explains.
As the world learns to live with COVID-19, the luxury market is beginning to recover, and Milaaya Embroideries will soon be back to full capacity. But the Gaya brand is here to stay and gaining a strong foothold both in the subcontinent and overseas.
And those celebratory office huddles are back, too.
"Just recently, Dua Lipa wore one of our creations in Milan. It's very thrilling for all of us when we spot one. Our name isn't on the garment, but we know that we worked with the designer to come up with it so it makes us proud. A real feather in our cap," she says.
Emerging not only unscathed, but strengthened after two years of chaos and uncertainty should mean there are more feathers in said cap than on Bottega Veneta's new US$18,000 soft denim feather pants.
And that's saying something.
Power of Networking
Gayatri's membership in the Young Presidents Association, or YPO, a global network of chief executives, helped her make the contacts she needed to establish a sales network for her new brand. "It's a wonderful organisation that gives so much support," she enthuses. "I'm in one of their forums with other fashion leaders in India and we help each other solve problems; in fact it gave me the idea for the new brand."