Lovers of chocolate fearful of its effects on the waistline can rejoice, as Nestlé has released a chocolate bar without refined sugar to the market.
Nestlé Incoa, a 70 per cent dark chocolate bar marketed under its Les Recettes de l'Atelier brand, is made entirely with the cocoa fruit.
The Incoa chocolate bar is sweetened with cocoa pulp, which is normally discarded. It reduces sugar consumption and cuts food waste while boosting the income of cocoa farmers, who can upcycle their cocoa by selling both the pulp and the beans.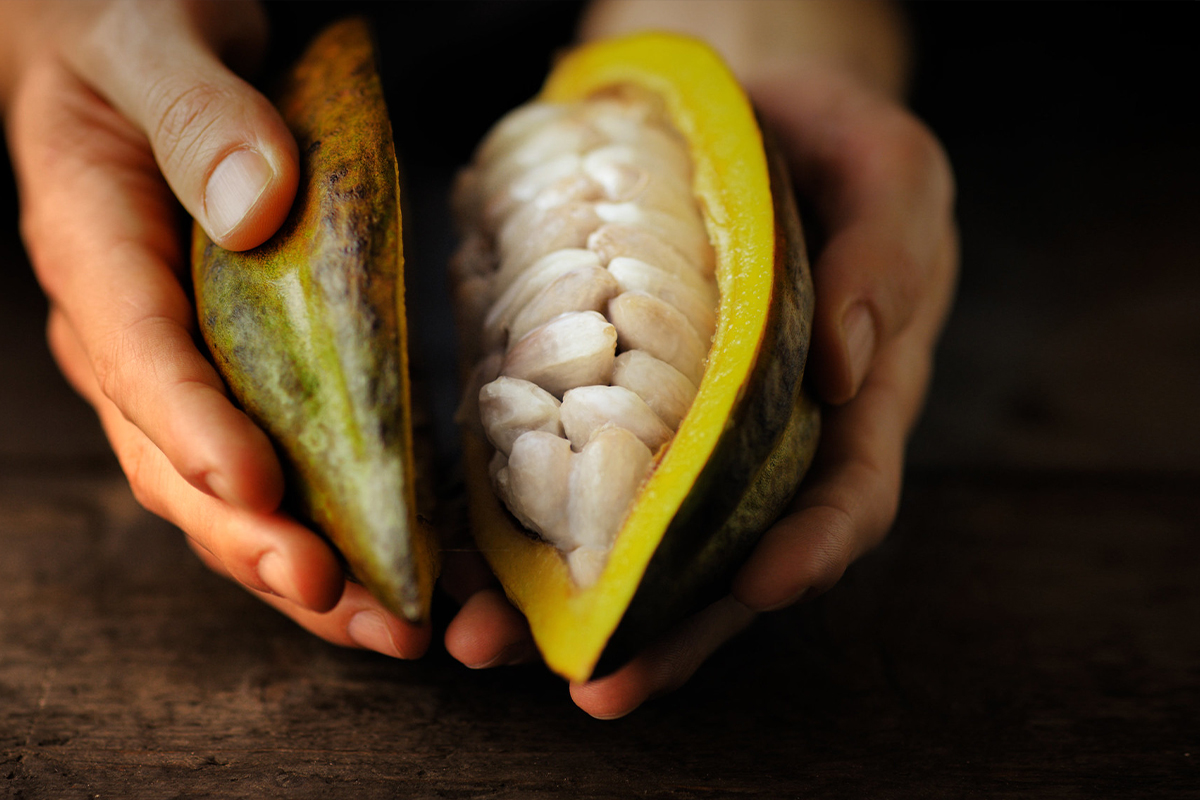 "We are proud to be able to develop and produce a chocolate at scale using only the cocoa fruit. This breakthrough innovation allows us to deliver a great-tasting dark chocolate, while also integrating agricultural side-streams into our value chain, a key priority for our sustainability agenda," said Louise Barrett, Head of the Nestlé Confectionery Product Technology Centre in York, UK, in a media release.
Nestlé Incoa will be launched in France and the Netherlands, with other European markets to follow. The company's Les Recettes de l'Atelier brand is available in France, Spain, Italy, the Netherlands, UK and Czech Republic.
The cocoa fruit contains beans as well as pulp. The pulp, which makes up around 10 per cent of the fruit, surrounds the beans and is soft, sweet and white in colour. Some of the pulp is used in the fermentation of the cocoa beans after they are harvested, but a significant proportion is usually discarded. In some countries, the pulp is commercialised as juice or frozen and used as an ingredient in ice cream and other food products.
"Incoa is an authentic, pure cocoa experience. People are looking for something that little bit different and more sustainable from their chocolate. The fact that Incoa is made from the cocoa fruit and nothing else means it cuts waste and brings additional value to the cocoa sector," said Alexander von Maillot, Head of Confectionery at Nestlé.
Nestlé is sourcing the raw material from cocoa farms in Brazil, but also working with partners in West Africa to see if pulp production could be introduced. Cocoa farmers could boost their income by 20–40 per cent if they also sold the pulp, von Maillot told Reuters.
At present, fruit pulp is more expensive to use than refined sugar. The Netherlands' largest supermarket chain, Albert Heijn, sells Incoa at about 50 per cent more than other dark chocolate bars.
Although the cost meant pulp was not suitable for replacing sugar in mainstream products, von Maillot told Reuters, there may be other uses for cocoa fruit chocolate; for example, in baking.
Incoa is made entirely from the cocoa fruit, without any added refined sugar. In 2019, Nestlé was the first company to announce the development of chocolate made entirely from cocoa fruit, with the KitKat bars sold in Japan. Last month, KitKat Chocolatory Sublime Incoa bars were launched at the KitKat Chocolatory boutique in Melbourne, Australia, using more of the cocoa fruit.
Swiss company Lindt & Sprüngli and Ritter Sport, from Germany, have also launched limited-edition cocoa fruit chocolates. Both companies plan to launch the products on a larger scale once enough cocoa fruit is available.
In its annual report for 2020, Nestlé said it plans to expand the production of its Purina PetCare and Nespresso brands in addition to its research and development facilities.
It will invest US$172 million in the Nespresso production centre expansion in Romont, Switzerland, which produces coffees for the brand's Vertuo and Professional ranges. It will also invest US$126 million in its Avenches, Switzerland global distribution hub, moving the product to more than 80 countries. It produces Nespresso Original and Professional coffees as well as Starbucks by Nespresso products at that facility.
"All Nespresso coffees sold worldwide are produced in Switzerland. We are very proud to be able to continue to invest in Switzerland and support our economy," said Guillaume Le Cunff, CEO of Nespresso.
Last month, Nestlé revealed it made a net profit of US$13.1 billion for 2020.