With very little fanfare, Elon Musk launched SpaceX in 2002 with a vague ambition to establish a facility to grow vegetables on Mars. He tried to pick up a couple of cheap Russian rockets, but the US$8 million price tag put him off so he decided to use some of the US$100 million he'd made from the sale of PayPal to build his own.
The first three launches ended in failure, nearly bankrupting both the company and Musk himself, but in 2008, the Falcon 1 became the first privately funded rocket using liquid fuel to enter orbit and soon NASA was knocking on his door.
Musk was still fixated on conquering the red planet, so the fact his pioneering re-usable rocket technology had just jump-started what would turn out to be a new trillion-dollar space race was just a trifling side effect of his master plan.
Musk's centicorn
Today, SpaceX is worth an astonishing US$100 billion, making it a centicorn (a unicorn 100 times over) with Morgan Stanley reporting in October 2021 that most of the analysts it spoke to predicted it would become worth more than Tesla, which had just achieved a trillion-dollar valuation.
While the prospect of a SpaceX initial public offering would inspire a flurry of excited metaphors about the stratosphere, final frontier and rocket speed, don't expect one anytime soon.
Musk has always dismissed the idea, fearful that shareholders might nix his plans to colonise Mars in favour of more profitable galactic pursuits such as providing high-speed broadband internet via thousands of satellites. So the only way to jump on board currently, albeit indirectly, is to buy some Google shares as Alphabet and Fidelity pumped in US$1 billion to SpaceX early on.

But those keen to invest in the final frontier have plenty of other options in an industry set to be worth more than US$1 trillion by 2040, three times what it is now. 
As while it's easy to get distracted by bored billionaires squabbling over which of their playthings can take the oldest Star Trek actor to the edge of space or begin daily passenger flights to the Moon, the real investment opportunities lie elsewhere.
A dominant player
The sheer dominance of SpaceX, however, complicates matters. Take security and defence giant Lockheed Martin, a major satellite and spaceship producer, which strengthened its position recently with a couple of canny acquisitions including Aerojet Rocketdyne Holdings and Vector Launch. 
It has a US$4.6 billion contract with NASA to build Orion capsules to send astronauts to the Moon, part of the United Launch Alliance, a joint venture with Boeing. It has been on several lists of the 'best space stock to buy right now', including second place in a recent hedge fund survey by Insider Monkey.
But aerospace analyst Rich Smith isn't so sure. He cautions that the combined revenue of Lockheed Martin and Boeing (which topped the hedge fund list) is likely to be less than SpaceX within four years, and both their share prices could be impacted. 
"Investors shouldn't rule out the possibility that SpaceX's momentous growth will come at the expense of Boeing and Lockheed, such that, the faster SpaceX grows, the slower its competitors will. In short, the future for SpaceX is looking very bright indeed. The future for Boeing and Lockheed Martin in space – not so much," he writes in The Motley Fool.
But others say the sheer size of the market will bring rich pickings all round, with 50,000 satellites set to be launched before 2030. And 50,000 satellites will need 50,000 rockets to catapult them skyward.
Stocks to watch
In August, U.S. News released a list of the seven most promising space stocks, which included:
Californian startup Astra Space, currently developing affordable next-generation satellite-launching rockets. It's still a small operation, but has attracted high-profile backers, and even a couple of spectacular failed flights didn't stop it successfully going public in 2021.
Sir Richard Branson's Virgin Galactic has been running at a loss, but its secret weapon might be disrupting the airline industry with high-speed flights between continents, something Boeing is backing to become a reality.
Iridium Communications already has 1.6 million subscribers (up 300,000 in a year) to the connectivity its 66 low-orbiting satellites provide and is set to become a major player.
The Procure Space ETF (UFO), invests 80 per cent of its funds in companies where at least half of all revenue comes from space-related business and has already achieved impressive growth. 
Another company promising to make a giant leap for mankind is Rocket Lab, which has pledged to bring the cost of launching satellites down from US$60 million to just US$5 million. After joining the Nasdaq in August 2021, its value hit US$10 billion despite revenues of just US$55 million. 
Risky business
The one thing everyone agrees on is the space industry is set to expand exponentially, with US firms dominating in terms of value and technology. But it's an expensive and risky arena in which to play, so opinions on private equity returns still differ widely, with the US Chamber of Commerce predicting it will exceed US$1.5 trillion by 2040, the Bank of America putting the figure at US$3 trillion and Goldman Sachs settling on US$1 trillion. The actual value of US-based space-focused companies alone is already more than US$2 trillion.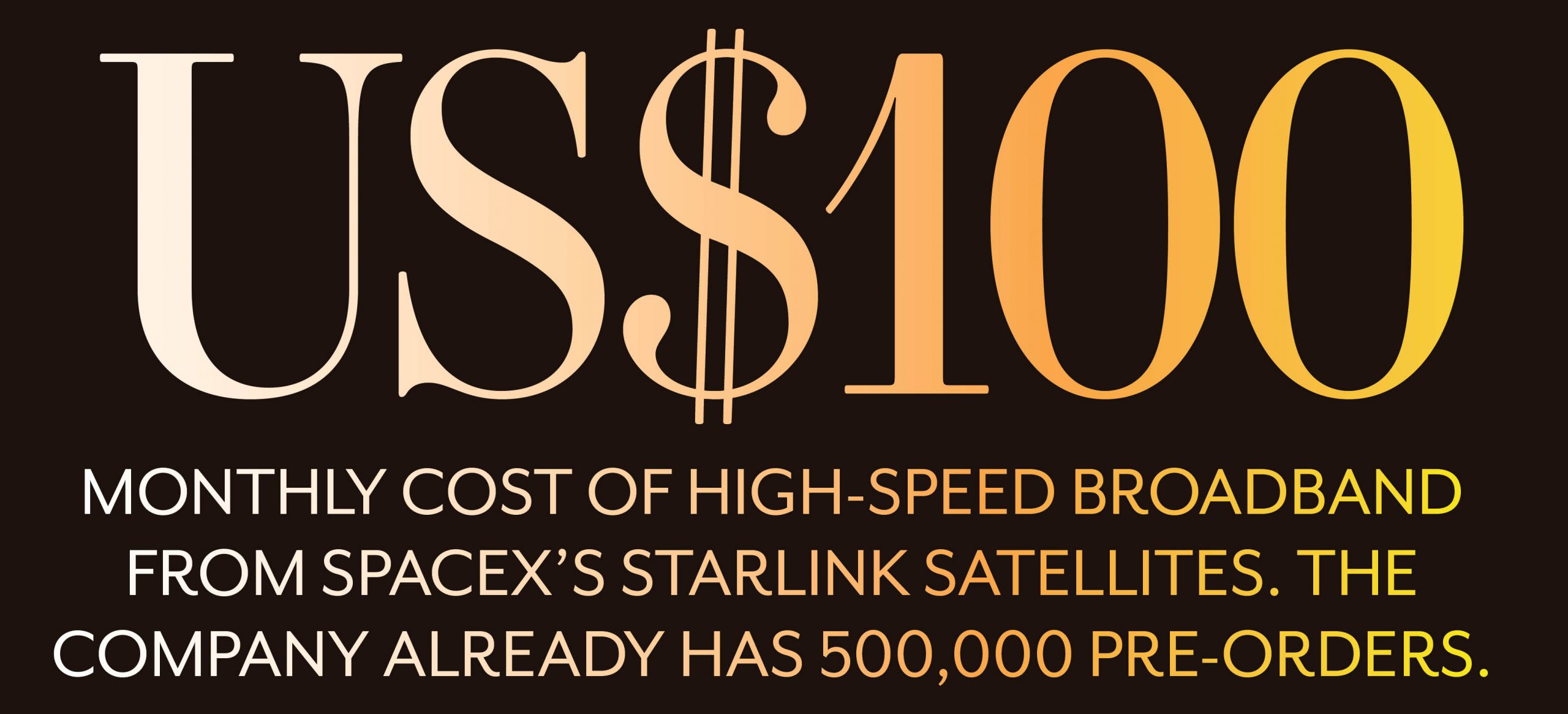 There have been some high-profile casualties and there are likely to be more, so an aerospace-themed exchange-traded fund mitigates the risk, but isn't perhaps as sexy as putting your money behind an eccentric soon-to-be trillionaire plotting to grow carrots on another planet. 
As Musk once said: "If you look at space companies, they've failed either because they've had a technical solution where success was not a possible outcome, they were unable to attract a critical mass of talent or they just ran out of money. The finish line is usually a lot further away than you think."