Thasunda Brown Duckett, JPMorgan Chase's CEO of the Chase Consumer Banking division, has been named the new CEO of TIAA, a leading provider of secure retirements and outcome-focused investment solutions to millions of people and thousands of institutions.
Duckett's appointment to the CEO role, which she will begin on 1 May, makes her the second Black woman stepping up to lead a Fortune 500 Company this year. Starbucks COO Roz Brewer will become CEO of Walgreens on 15 March.
For the past four years, no company on the Fortune 500 had been led by a Black female CEO. In the list's 66-year history, only one Black female executive, former Xerox chief Ursula Burns, had held such a major post, Fortune reported.
"Thasunda is widely recognised as an exceptionally dynamic and inspirational leader," said Ronald L Thompson, Chair of the 103-year-old TIAA Board of Trustees. "She brings invaluable experience leading and growing large, complex businesses, setting and executing strategy, improving client experience and attracting and developing talent. Equally important, she is deeply mission-oriented, with values that reflect those of TIAA, including a passion for financial inclusion and empowerment."
In her most recent role at Chase, Duckett led a banking network with more than US$600 billion in deposits, 4,900 branches and over 40,000 employees. With a vision and strategy that recognised retail branches serve as a critical linchpin for successful growth across multiple business lines such as small business, home lending and wealth management, she undertook Chase's first major branch expansion in 10 years to add 400 new branches in 20 new markets over five years. This strategy also reflected Duckett's commitment to improving the lives of individual customers and local communities by providing more jobs, neighborhood resources and access to financial services, TIAA said in a media release.
Duckett is TIAA's first female CEO. She has been recognised as a leader in finance. In 2019, she was named one of Fortune's Most Powerful 'Women to Watch'. American Banker magazine named her the 7th Most Powerful Woman in Banking, and she was also named in Black Enterprise magazine's Most Powerful Women in Corporate America list, AP News reported.
"I often think about the day my father asked me to help him plan his retirement, and I had to tell him, 'Dad, your pension is not enough,'" said Duckett. "Now, thanks to his work and sacrifices and the support of many others who have guided me throughout my life and career, I am blessed to join TIAA, which has paid out over US$500 billion of lifetime income and other benefits since its founding in 1918.
"I am extraordinarily grateful for the opportunity to lead a company that has helped millions of people retire with 'enough' to live in dignity and excited about the opportunity to help TIAA chart its next 100 years."
Making history
Announced as the new CEO of Walgreens Boots Alliance (WBA), Brewer succeeds Stefano Pessina, who served as CEO for six years following the merger between Walgreens and Alliance Boots in 2014. Pessina will become Executive Chair of the WBA board.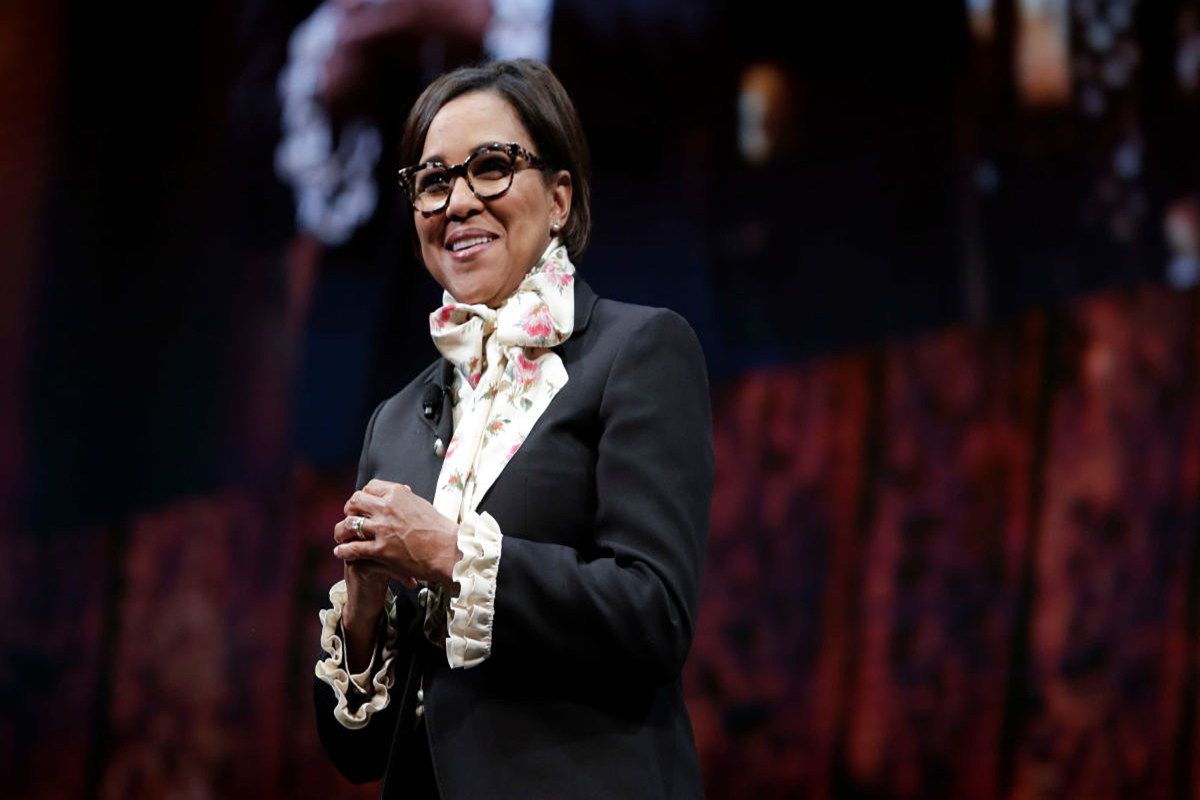 Pessina praised Brewer's expertise in operations, customer relations, talent development and digital innovation.
"She is a distinguished and experienced executive who has led organisations globally through periods of changing consumer behaviour by applying innovation that elevates customer experiences," he said.
At Starbucks, Brewer revamped stores, taking out clutter and cutting down on administrative work so employees could focus on customers and speed up service. She helped grow Starbucks' rewards program and pushed for more diversity in its ranks.
Prior to joining Starbucks, Brewer served as President and CEO of Sam's Club, the members-only warehouse channel of Walmart. She also grew Sam's Club membership and improved merchandise.
Before that, Brewer was with Kimberly-Clark for 22 years. Brewer, who has a bachelor's degree in chemistry from Spelman College, a historically Black liberal arts college for women in Atlanta, Georgia, started at Kimberly-Clark as a scientist, later advancing to President of the Global Nonwovens Sector.
Brewer said she's excited to innovate in the healthcare industry at Walgreens, especially as the company helps combat the coronavirus pandemic.
"I step into this role with great optimism for the future of WBA," Brewer said in a statement.
Based in Deerfield, Illinois, Walgreens employs more than 450,000 people and has more than 21,000 stores globally.