Have you ever encountered a leader who was low on energy, highly stressed, fuzzy in their communication, and even aggressive or disrespectful? Most likely, that affected your motivation.
You probably sensed that your leader was often ineffective. And yet, as a team or organisation, you still have delivered results.
At the same time, many people might not have liked the work culture and either left the organisation or were simply physically "present".
"As a leader, success starts with you," says Ingrid Messner, a leadership coach, facilitator and trainer.
"You can only give what you have got. The truth is, the people you lead sense whether you have the right energy levels to inspire them. By understanding how to manage your energy, you can create better conditions for others."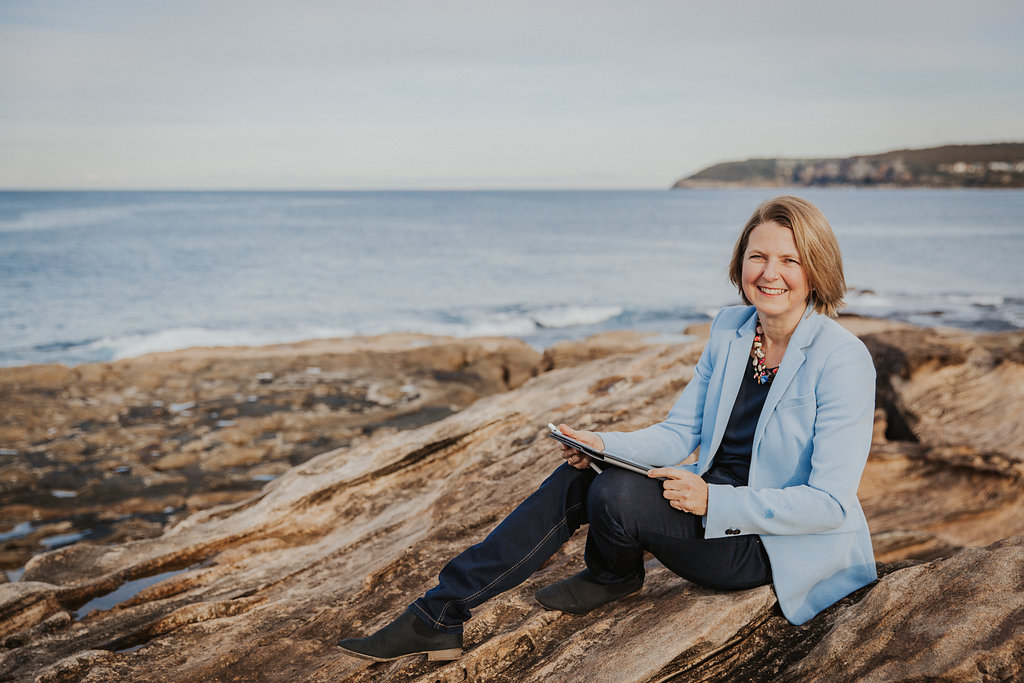 Your definition of success influences others' wellbeing
"Success can mean delivering a specific result, or it could mean focusing more on the process," says Ingrid, author of Naturally Successful. "A definition of success that focuses purely on the end result can cause unnecessary stress and frustration. Often, it is not sustainable. Remember, success is built upon many small steps."
"As a leader, you must manage your expectations of success and those of your people and stakeholders. The great thing is, you can share a sense of possibility and create the conditions for success, step by step."
Success is delivered by people thriving in a specific context
"When an individual doesn't feel well, the knock-on effect is significant," Ingrid says.
Research tells us that wellbeing and work performance are intricately linked:
Too much stress lessens drive: Each year, 60% of lost workdays can be attributed to work-related stress.
Overwhelm is expensive: Stress-related claims cost Australian businesses more than US$153 million (A$200 million) annually.
Frustration limits potential: Disengaged workers are a serious bottom-line issue.
Unwell people sign out: The cost of absenteeism to Australian organisations is growing annually. More worryingly, presenteeism (disengagement) costs almost four times as much at US$26 billion (A$34 billion) per year.
Holistic wellbeing supports sustainable success
"Realistic pathways to sustainable high-performance are vital for success," Ingrid says. "COVID-19 has brought wellbeing to the forefront of many organisations' employee initiatives. However, definitions of wellbeing are often too limiting and not strategic enough.
"Many companies are mindful of the mental, physical and emotional health of their people. Yet several other areas determine how well someone feels, and these are often overlooked. Holistic wellbeing is a complex system that is experienced differently by different people at different times."
Ingrid maintains that a strategic, systemic leadership approach to wellbeing is required, adding that the energy you need to lead successfully is derived (or depleted) in the following areas:
Physical energy: Appropriate sleep, rest, nutrition, movement, breathing.
Mental energy: Brain and mental health, mindset, thoughts, decision-making, risk-assessments.
Emotional energy: Heart connection, emotions, feelings, boundaries, self-compassion.
Spiritual energy: Purpose, meaningful work, connection to something bigger than oneself, contemplative practices.
Social energy: Respectful and supportive relationships, the right people in the right roles, ethics, a moral compass.
Environmental energy: A clean, safe and inspiring environment, a focus on wellbeing for surrounding and supporting systems (home, work, nature, planet).
"The sum of these energy areas must be positive for people to thrive. The moment an energy balance sheet goes into the red zone, people are no longer well," says Ingrid, adding that this causes the following problems:
People do not show up as their best selves.
Relationship issues soar.
The spaces we live and work in no longer support us to thrive.
"Wellbeing is not only critical, it's vital," she says. "Organisations that implement holistic health and wellbeing strategies for their leaders experience significant benefits."
High wellbeing organisations:
Reduce employee stress and health risk factors by up to 56 per cent.
Increase employee engagement by over 40 per cent and creativity and innovation by over 50 per cent.
Experience 12 to 30 per cent increases in performance and productivity.
Report higher customer satisfaction, profit and stock market performance.
Are four times less likely to lose talent.
When health and wellbeing are actively promoted, companies are 2.5 times more likely to be viewed as a top-performing organisation. Furthermore, their employees are eight times more likely to be engaged, according to the Global Leadership Wellbeing Survey.
"Thus, sustainable high-performance and leadership success rely on your wellbeing – and the wellbeing of the people and systems around you," Ingrid says.