Nominations open for the Veuve Clicquot Business Woman Award 2018
Nominations are open now for the forty-fifth Veuve Clicquot Business Woman Award, New Generation Award and Social Purpose Award.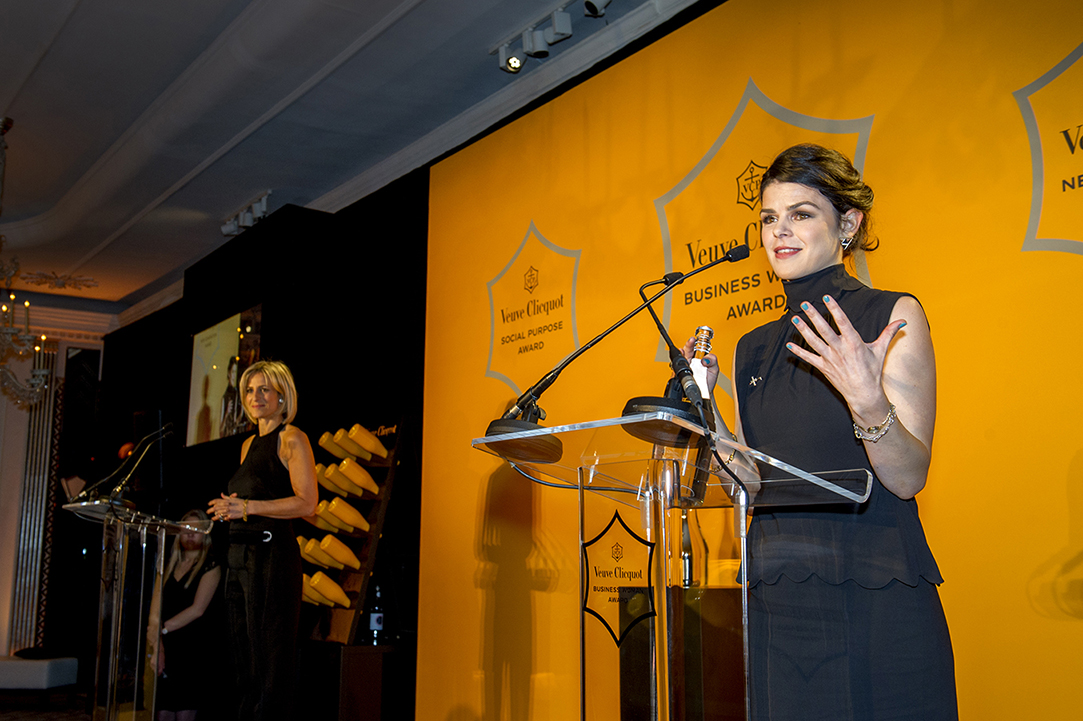 Nominations are open now for the 45th Veuve Clicquot Business Woman Award, New Generation Award and Social Purpose Award.
The awards aim to keep the spirit of legendary female entrepreneur Madame Clicquot alive by celebrating other businesswomen who embody her same spirit, courage and determination for business success.
#BWA2018 nominations close this week. Don't miss your chance to tell us who should join our previous winners: https://t.co/OQydU1yWUb pic.twitter.com/iTASVfoC1j

— Veuve Clicquot UK (@VeuveClicquotUK) November 13, 2017
It is the first and longest-running international award created specifically to recognise the contribution that women have made to business life. It counts Dame Marjorie Scardino DBE FRSA, Anya Hindmarch MBE and Alison Brittain, CEO Whitbread as past winners.
Next year will once again recognise businesswomen who champion social purpose with the Social Purpose Award. The inaugural award was presented to Jude Kelly CBE, Artistic Director at Southbank Centre in 2017.
[!img!]
The New Generation Award continues to unearth exciting new female talent between the ages of 25 and 35. Each year, this award celebrates those with a fearless approach and innovative thinking, with Alice Bentinck MBE, Founder of Entrepreneur First, taking home the award this year.
The woman behind the award, Madame Clicquot, was widowed at the age of 27 and took control of her husband's Champagne business.
In 1810, she showed her innovative spirit by producing the first vintage wine of the Champagne region and later invented a method for clarifying the famous bubbly beverage. The 'riddling table' for turning bottles to dislodge sediment, was adopted across the region and is still used today.
The call for nominations acts as the starting point in the search for the best female business talent in the UK. This will result in up to three exceptional women being awarded at a prestigious ceremony in London in May 2018.
Know a business woman who deserves an award? Head to veuveclicquotaward.com. Nominations will close this Friday 17 November at 6pm. Nominees must be a UK resident and the business must also be based in the UK.
Image: Annabel Moeller/Veuve Clicquot