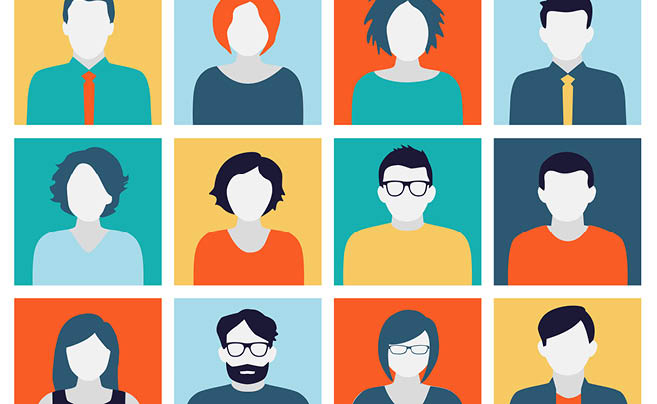 The importance of personal profile
Organisations are linked with the people who run them―more than ever before. Successful company leaders need to display desirable qualities such as strength, skill and passion. For this reason, the development of a personal profile has become essential.
A personal profile is not something that can be developed overnight. Just like a strong CV, it takes consistent and strategic work to ensure you're presenting an intelligent, positive and genuine image. Crafting an image should be seen as an integral step in priming for a position you want; therefore it should be developed with a long-term view in mind.
Quick profile strategies
If you're not already involved in social media, it's time to get started. A LinkedIn profile is free and easy to set up. You should use a profile picture that's professional and reflects the image you want to project. LinkedIn reports that adding an image makes you 14 times more likely to be found in a search.
Including a personal summary is important. This is your chance to tell the world about yourself, what you stand for and what you do. You should write your LinkedIn summary in the first person and in an active voice. If writing is not your strength, ask a professional to write it for you.
Be sure to populate as many of the LinkedIn fields as you can. This is an opportunity to display your university qualifications, associations and work that you are proud of.
Think twice before you post or Tweet
A Twitter profile is also useful. Twitter is really emerging in the Australian landscape and offers a casual, behind the scenes insight. Remember to be positive with what you post. No matter how tempting, don't speak negatively about businesses or other people. It may be gratifying and a short-term crowd-pleasing activity, but in the long run it won't fair well.
Think about the images that you post before you post them, and what you want to be associated with professionally. Like it or not, potential employers, business associates and importantly employees will research you online.
Boost your online profile
With 88% of B2B marketers reporting that content marketing is included in their business strategy, personal profiles have become easier to build. By putting your name where your knowledge is, and penning an articulate, value-adding article, you can display your knowledge while linking back to your public image.
Get active online and off with causes that you are passionate about and have knowledge in. This means joining the conversation and contributing to discussion groups where you can.
Networks and associations
Face-to-face networking is still important. If you're an expert in an area and have an interest in sharing your knowledge, think about presenting at a public event. There are many organisations that are looking for expert speakers and with a small amount of planning you can really let your knowledge shine.
If public speaking isn't your thing, still invest time in attending events held by associations you're interested in. Surrounding yourself with like-minded people is an easy way to expand your network, and give you more exposure to the causes that excite you.
Craft your image
Just as with a company, your dealings with other people are judged and often you don't get second chances. Pay attention to detail with the way that you present yourself. The old saying 'dress for the job you want' still rings true.
These rules apply to every professional. A positive personal profile is not just an issue facing budding CEO's. Today, all job applicants are screened using the Internet, with Facebook, LinkedIn and Twitter displaying shared personal moments. For this reason, careful consideration should be given to how you represent yourself online.