The QR code is back with a vengeance in this time of the coronavirus pandemic.
The two-dimensional barcode was designed by Masahiro Hara from the Japanese automotive components company Denso Wave for the motor industry in 1994. Its purpose was to allow high-speed component scanning.
However, the codes soon became used in a much broader context, including in both commercial tracking applications and convenience-oriented applications aimed at mobile-phone users (termed mobile tagging). A QR code uses four standardised encoding modes (numeric, alphanumeric, byte/binary, and kanji) to store data efficiently.
When smartphones started gaining traction, the codes became even more popular; however, they were hindered by a few issues: they were complicated to use and slow smartphone internet speeds prevented successful execution. The Apple iPhone camera did not support QR code scanning, requiring users to download a third-party app. So, as the iPhone took over, brands stopped seeing the potential in QR codes.
In Apple's 2017 iOS 11 update, the iPhone camera was for the first time able to scan QR codes with no third-party app required, and the use of the codes have been growing in popularity ever since. For example, if you've bought a movie, concert or plane ticket, there is a high possibility that you enjoyed the convenience of not having to print out your tickets, instead, using a QR code sent to your phone.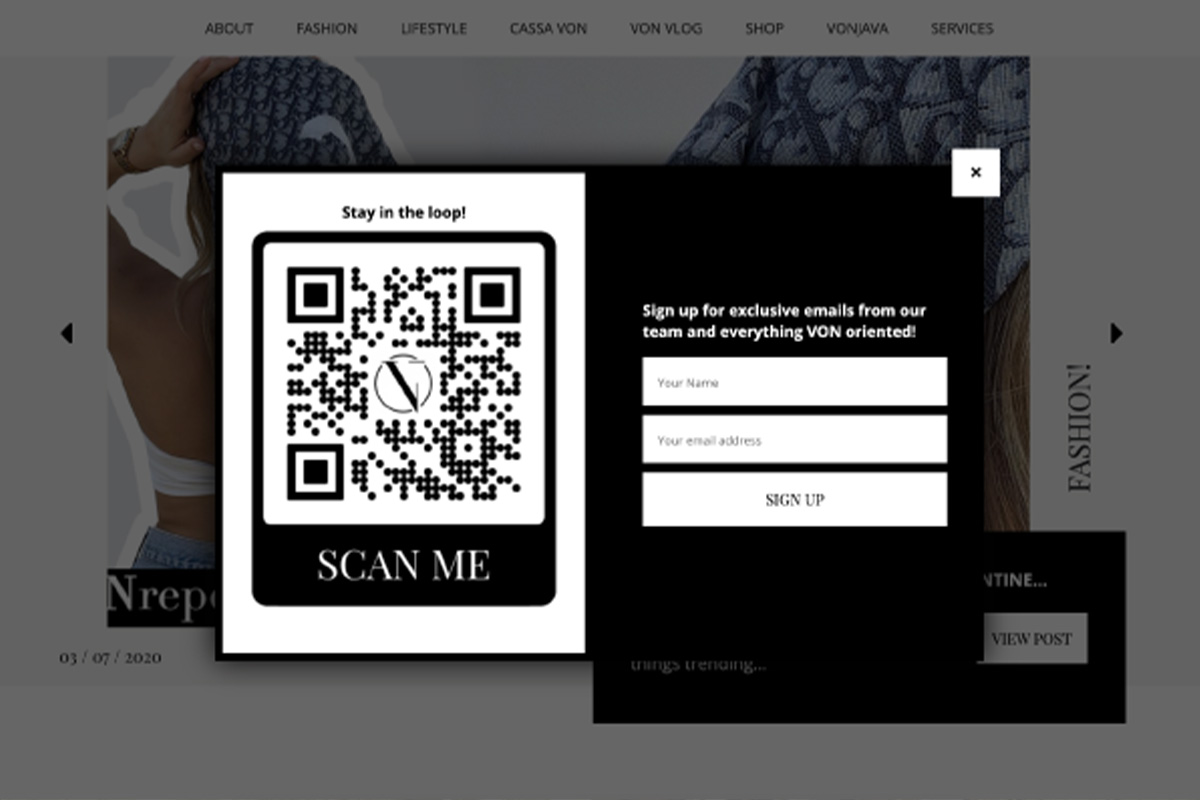 Now with the coronavirus pandemic sweeping through many parts of the world, for a second or third time, the need for a QR code has become paramount as the fear of contamination through touch has been drilled into the psyche of people.
Governments are using it more and more to help trace and stop the spread of COVID-19. If you use your mobile phone to scan a QR code when you enter a business, be it a store or cafe, your details are logged in the event of a breakout of COVID-19.
In New South Wales, Australia, on Monday, NSW Premier Gladys Berejiklian announced all hospitality businesses are required to have QR code check-in procedures. Berejiklian urged businesses to use the government's Service NSW centralised app; however, businesses can use their own digital system.
In the UK, a QR code has to be displayed if you own hospitality services, including pubs, bars, restaurants and cafes; tourism and leisure services, including hotels, museums, cinemas and amusement arcades; and close contact services, including hairdressers, barbershops and tailors (including mobile close contact businesses).
Patrons scan the code when they arrive, using the Johnson Government's NHS COVID-19 app.
In France, anyone who needs to travel has to fill in a digital form that generates a PDF certificate containing a QR code, which can be used to get through a station without touching anything.
Businesses such as gyms are also seeking to use QR codes to make their businesses entry and access touch free.
Worldwide, more than 100 people died from COVID-19 in the past 24 hours in the following countries: the US (866), Italy (562), Mexico (550), India (510), Iran (475) Russia (401), UK (398), Poland (330), France (214), Colombia (183), Brazil (181), Belgium (170), Turkey (139), Ukraine (138), Romania (131), Hungary (111), Indonesia (110), Germany (104), Greece (103) and Czech Republic (101). The total number of confirmed new cases of COVID-19 was at 498,012.