Entrepreneur Tyler Perry, a rags-to-riches billionaire, has given Prince Harry and wife Meghan Markle the use of one of his luxury homes and security detail in the US.
In their interview with Oprah Winfrey, the Duke and Duchess of Sussex revealed that after they were cut off by the British royal family in 2020, it was 51-year-old Perry who provided the couple with a home and security in California in 2020.
The couple told Winfrey they learned they were going to lose security protection from the British royal family when living on Canada's Vancouver Island, and started panicking about security threats after their home's location was revealed and an impending lockdown caused by the spread of COVID-19.
"It dawned on me … we're going to have our security removed, who knows how long lockdown is going to be? The world knows where we are; it's not safe … We probably need to get out of here," Harry told Winfrey.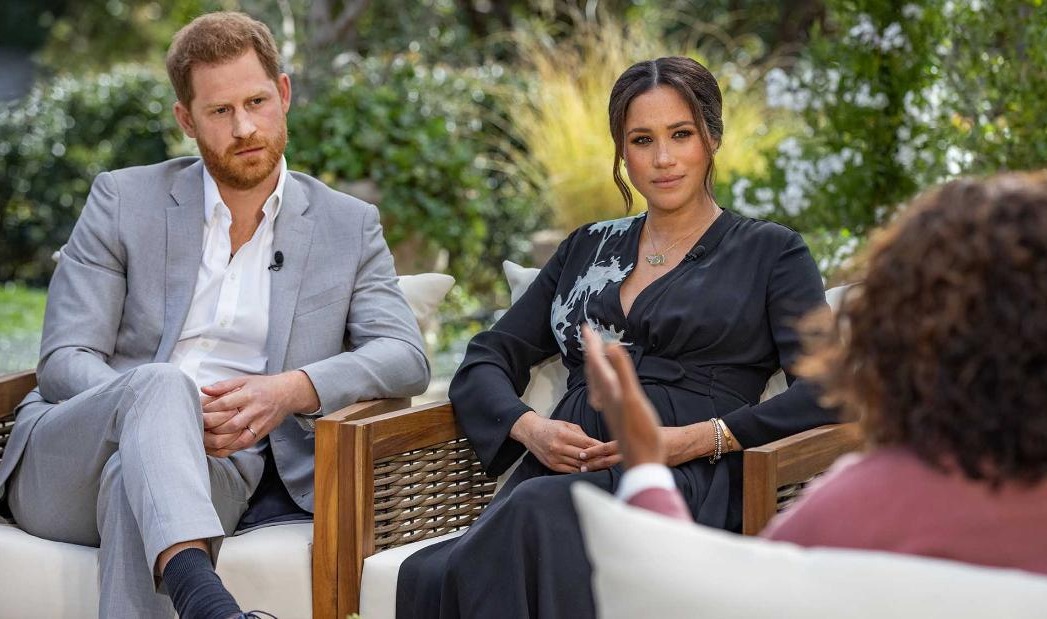 Perry, a billionaire according to Forbes, then offered his luxurious house in southern California, where the couple stayed for several months with his full security team.
"We didn't have a plan," Markle told Winfrey. "We needed a house and he offered his security as well, so it gave us breathing room to try to figure out what we were going to do."
Perry is a prolific filmmaker, comedian, actor, producer and screenwriter, perhaps most famous for his Madea films, which he wrote, produced, directed and starred in as the titular character, an older woman. He is well-known for his acts of generosity and kindness in times of adversity.
Only two years ago he paid for lay-by items worth more than US$430,000 at Walmart stores in the Atlanta, Georgia area during Christmas.
"I know it's a hard time, a lot of people are struggling and I'm just really grateful to be able to be in a position to do this," Perry said in a video at the time.
I was trying to do this anonymously but oh well!!! pic.twitter.com/T0dhRHyU66

— Tyler Perry (@tylerperry) December 6, 2018
After the 2012 death of his close friend, singer Whitney Houston, he provided the plane to transport her body from Los Angeles to her home state of New Jersey for the burial. Perry spoke at Houston's funeral. He had also paid for her flights to drug rehabilitation.
Perry also helped Winfrey, who has been a mentor to the mogul. He watched her show growing up and credits Winfrey with inspiring him to start writing. He first appeared on her show in 2001 and backstage, she gave him a business lesson on the importance of "writing your own cheques" and being fully in control.
When Winfrey launched her OWN cable channel in 2011, it didn't have immediate success and was heavily criticised for its low viewer numbers and a lack of direction.
"It was always described as 'the struggling OWN network,'" Winfrey told Forbes in 2019 in an interview about Perry. "I was feeling very down about it, actually the most distraught I've ever been in my life."
After discussing her problems with Perry on the phone, he flew in his private jet from Atlanta to Santa Barbara to visit Winfrey at her home.
"He knocked on my door and said, 'I just want to see your face and make sure you're OK,'" Winfrey said. "Then he turned around and went back home."
He followed up on the visit with a gesture that would alter the fate of OWN and make it a successful network. He offered to write the channel's first scripted series.
"He said, 'Give me a minute.' It was like a half hour, and he comes back with this idea for The Have and the Have Nots," Winfrey said "He is prolific."
Perry ended up writing more series for OWN and penned an exclusive deal that led to him owning a piece of the network. His series for OWN, including The Have and the Have Nots and Love Thy Neighbor, were some of the channel's top-rated programs.
When Perry finally left Winfrey's network last year to launch a streaming service of his own with BET, she gave him her blessing.
In 2019, he helped a number of people, from an American couple stuck at a Mexican hospital after they were unable to pay their bill after treatment, to a Georgia family struggling to pay rent, debt and school fees after their mother's murder.
Audrey Turner, whose mother was killed by her boyfriend, recounted the initial conversation.
"It was a call I wasn't even going to answer … I answered and the person on the other end said, 'This is Tyler.'
"I said, 'Who?' He said, 'This is Tyler.'
"I said, 'Tyler who?' and he said, 'Tyler Perry.' At that point, I just broke down crying."
Perry's movies and TV shows have made him a household name in the US. In 2015, he built a 134-hectare movie studio outside of Atlanta, helping to make the city a filmmaking destination.
On December 17 last year, Perry revealed he was going through a "midlife crisis", announcing he had split from his long-time girlfriend and the mother of his only child, Gelila Bekele.
"I'm 51, single and wondering what the next chapter in my life will look like. Whatever it looks like I'm going to walk with God, be the best father and man I can be, hold my head up high, and try to look my best doing it!!" Perry wrote in an Instagram post. "In a world with so much sadness, please try and stay in the good!"
Harry and Markle decided to stay in California, buying a home in Montecito, close to Winfrey.