To incubate or not to incubate: Confessions of a graduate
A lot of start-up founders are longing to get into incubator programs and my response is always the same — not so fast!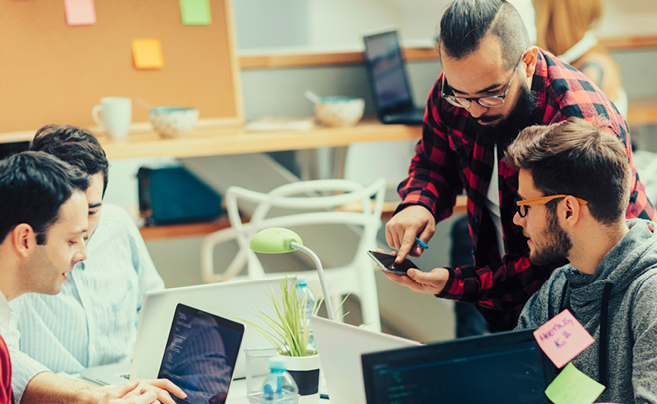 When you're a young, passionate founder with an idea that not only gets you out of bed in the morning, but keeps you out of bed into the wee hours of the next morning, finding the right support is critical. Before you send through your application, take the time to ask yourself, "What can a start-up incubator do for my business?"
Questions to consider before incubating a start-up
Have you taken your idea as far as you possibly can on your own
Companies who are able to stay as lean as possible while growing to profitability are very attractive to investors. While this doesn't leave out going through an incubator, you will have to give a piece of your company for the exchange so it's worth weighing up if you might be better off holding out if you're growing on your own.
What are you hoping to gain by going through an incubator?
If you answered money, then I don't think an incubator is right for you. If you answered mentors then you get a gold star. Mentors are the most important aspect of any incubator program, so it's critical you know going in exactly who in their network you're seeking as a mentor and whether that person will have time for you.
Does the incubator's portfolio of investments reflect companies you respect?
Are there direct competitors within the network? You want to find an accelerator that's strong in the areas you're weak.
Does the incubator have experience in your company's field?
This is a big one. While powerful incubator founders can really kickstart a company's career, the question is, will they? Try to gain as much understanding as you can about their plans for you during the interview phase in order to determine if they're right for where you see your company going.
Have you chosen the right incubator to apply to?
When it comes to accelerators there are no hard the two main draws are cash and connections. In the U.S., the two largest are TechStars and Y Combinator. Weigh up every single aspect of what they offer, including location. Usually it's best to stay put after the program in order to take advantage of the relationships you've built with local mentors, unless you get funded in which case a lot of start-ups head to Silicon Valley. However, NYC and LA are better hubs for media and entertainment so try to get a handle on where is a best fit for you before applying.
Obstacles I faced going through an incubator program
In 2008, my content start-up The Highway Girl went through TechStars in Boulder, Colorado. It was their second year of operation and there have been lots of changes since then. For the most part, I have great things to say about TechStars, however there are a number of things I would've done differently, if I were able to go back in time. Here's my list:
Research: I would've known who their mentors were more thoroughly prior to applying and chosen those I wanted to link up with once I was selected.
Partner Up: I would never ever go through an accelerator without having the necessary team in place. This one is probably the most important of all. Start-ups are ALL about the team (especially on the technical side) and I didn't have one going through TechStars. That's another story for another time, but trust me on this one — no team no incubator.
Know their investments: I would've researched the founders more thoroughly as well as their investments to ensure there were no competitors.
Have a plan: I would've had a more concrete plan surrounding what I was building. In other words, my business model, or lack thereof, was weak with no foundation. Pivoting from a starting point is one thing, but an incubator is no place to search for a business model.
Going through TechStars turned out to be a great decision for me because their network has grown to be not only global, but broad in terms of its mentors and accelerator programs. They now partner with Virgin and Cedar Sinai Hospital to name just two. I'm grateful for the network that continues to have an open door policy for all graduates. I love the fact that once you've gone through the program, you're TechStars for life. Access to that many brilliant minds is something that money simply cannot buy.