A rapturous ride: The Bentley Mulsanne
Combining luxury with a sporting character has been done before, but the Bentley Mulsanne is a massive saloon that the brand can stake its reputation on.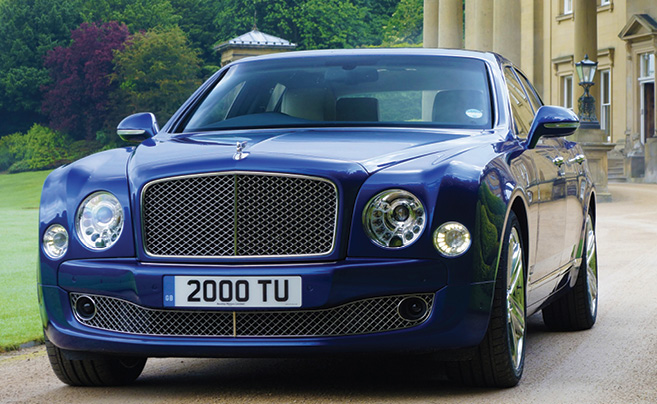 Thick in the heart of a chugging engine and the metallic chatter of meshing cogs, John Duff and Frank Clement are struggling. Collectively, they've been behind a thin-rimmed steering wheel for more than 23 hours. Exhaustion is casting its pervasive shadow over the men as they gather what little energy they have for the final straight. Another graunch, another gear, as the chequered flag is raised and waved, passing overhead. Relief encompasses them. It's over. The 1924 Le Mans has been won.
Wiping the steam and dirt from their goggles, the first sight they see is an ecstatic Walter Owen Bentley, rushing over to congratulate them on their hard-fought win. He'd supplied the car, of course, after seeing them take their privately owned Bentley 3-Litre to fourth place the year before.
W.O. (as he was commonly known) was a racer at heart. His passion for the 24 Hours of Le Mans saw victory in 1927, and it was a Bentley taking the chequered flag again in 1928.
But 1929 saw Bentley stamp his dominance on the race by taking out the first four places. The Le Mans of 1930 made it four wins in a row.
If you're starting to get the picture that the French track holds a special place in the hearts of Bentley aficionados, then you're spot on. It's fitting, then, that the British marque's flagship model is named Mulsanne, after the Le Mans' infamous corner.
There's little doubt that if W.O. were still alive, he'd be salivating over the power nestled under the long bonnet of the Mulsanne. In keeping with Bentley heritage, the V8 engine displaces 6 ¾ litres but, of course, that wasn't enough for the crew from Crewe. Bentley has seen fit to add forced induction by bolting on two turbochargers, which bumps up the grunt to a respectable 505 horsepower, and a staggering 1020 Nm. Let's put that in perspective; this one engine produces the same amount of torque as two Aston Martin Vantages.