Experience the performance: Pirelli
It's all about matching the luxury performance of a Pirelli tyre to the lifestyle.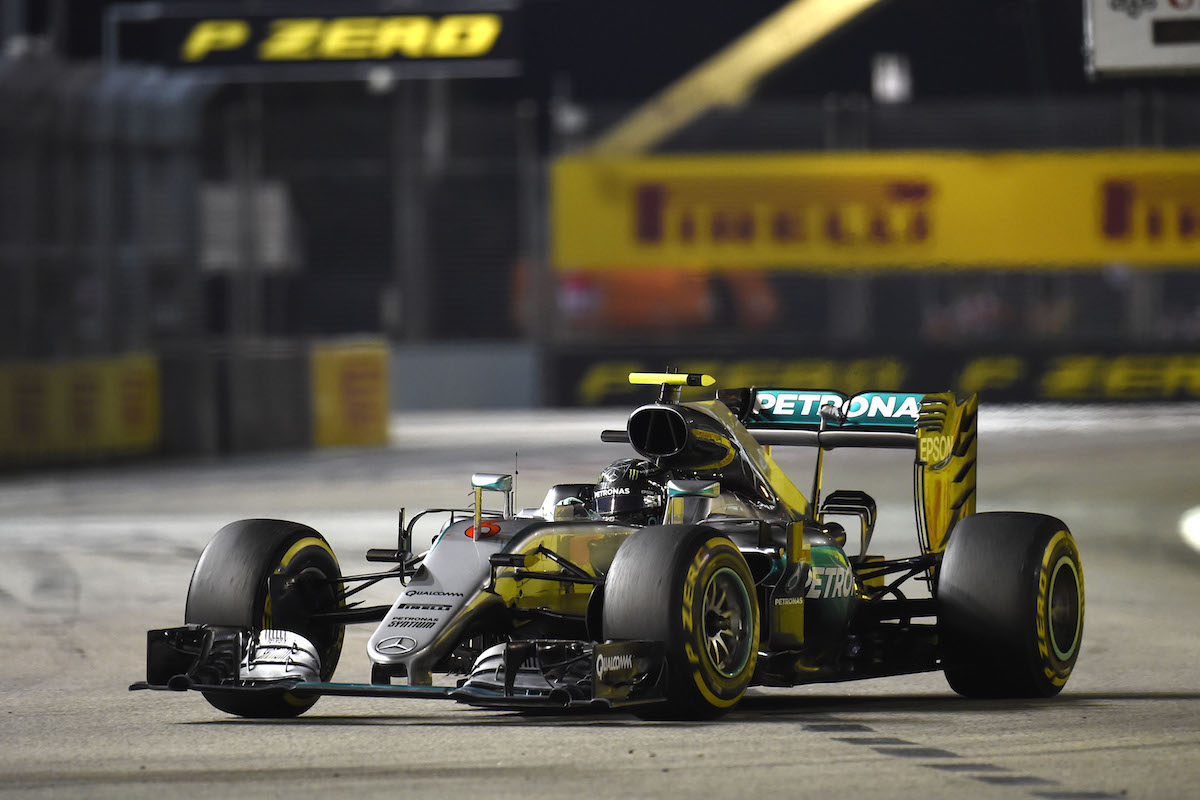 It takes an average of 2.3 seconds for a pit crew to change a set of Pirelli tyres during a Formula One race. Unless, of course, you're Felipe Massa's team, which created a world record last year changing all 4 tyres in 1.89 seconds at the European Grand Prix in Baku. So what's going on in Singapore? Not on the track, but in the Pirelli-branded stores where the wait for a new set of tyres to be fitted is around 40 minutes.
Perfect timing, perfect fit
Putting it into perspective, while there are 'pit' crews inside these garages, there is no drama, no stopwatches clicking on and off, no cars threatening to overtake. In fact, there's no stress at all. It's not the same as replacing the entire wheel in a race, and realistically, technically, to fit and balance the correct tyre to an existing rim of a prestige car in 40 minutes is perfect timing. In contrast with the split-second timing in the pits at a racetrack, stopping at a Pirelli store for a tyre change is a rather serene experience, particularly for the driver.
It's a seamless, relaxed operation emboldening the whole Pirelli experience and providing an underlying commitment to ensure a Pirelli driver appreciates the difference in precision and excellence. And luxury.  
After all, it's all about the 'perfect fit': Pirelli's Original Equipment (OE) philosophy of a made-to-measure tyre developed and designed alongside car manufacturers and researchers, to fit specific models with a focus on comfort, fuel efficiency, and road handling. Each homologated tyre is recognised by a specific marking, and Pirelli has more than 3,300 homologation approvals with the world's most prestigious car manufacturers. 
Recognising the value in rubber
The company was founded in Milan in 1872 by industrialist Giovanni Battista Pirelli, who instinctively realised that rubber would be an invaluable commodity. It was Italy's first rubber factory, a 1,000-square-metre building employing 45 to pioneer the manufacture of electrical cables developing the technology to produce underwater telegraph cables. 
In 1890, pneumatic bicycle tyres were being produced, and at the same time the popularity of the motor car was growing, triggering opportunities not to be missed. Quickly recognising the demand for pneumatic tubes and transmission belts, Pirelli diversified, expanding into the manufacturing of tyres.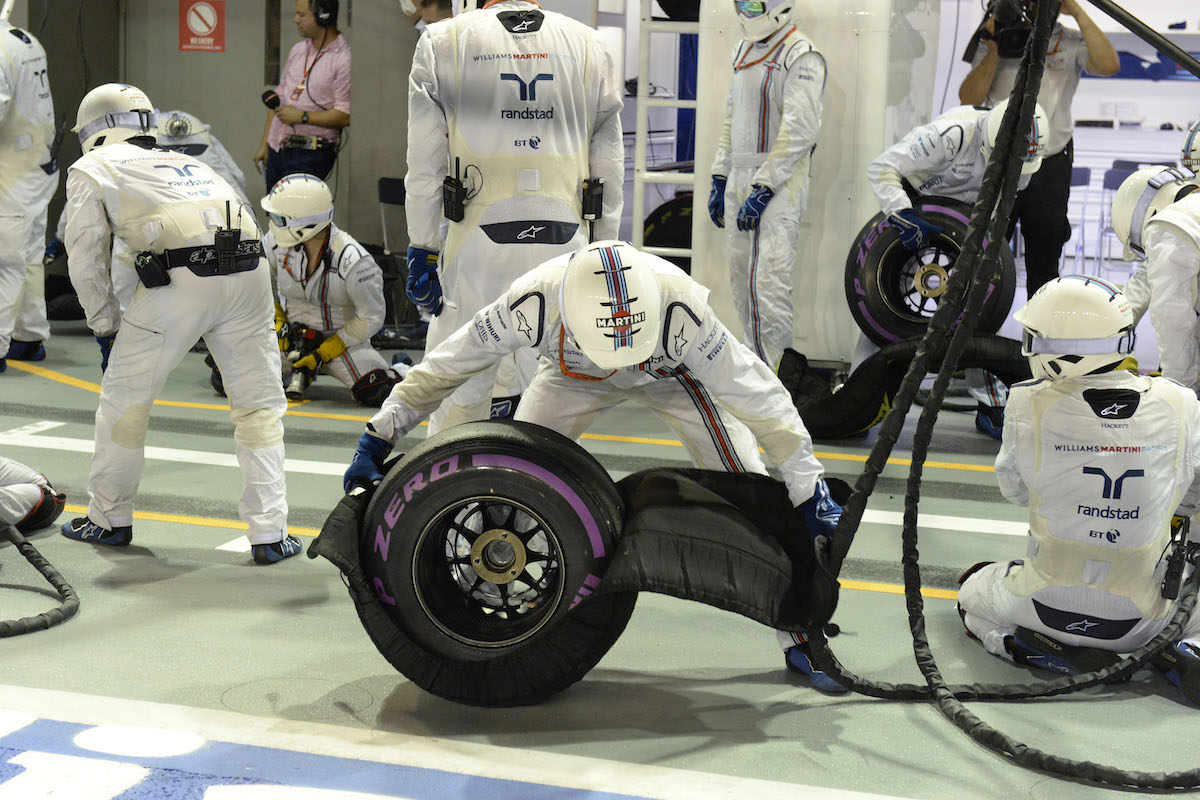 There are 20 fully branded Pirelli tyre dealers in South East Asia, with another 50 expected to launch this year.
Today, with its focus firmly on tyres and a popular sideline of Pirelli-branded clothing, watches and eyewear, Pirelli is one of the largest companies in Italy. Still headquartered in Milan, it employs more than 36,600 people throughout the world, supplying tyres not only for F1 and the FIM Superbike World Championship but also for commercial trucks and cars. 
Asian expansion
Pirelli has 20 plants in 14 countries and a network of around 10,000 distributors and retailers in 160 countries. Its decade-long expansion into the Asian market to meet the increased demand for luxury cars has ensured high standards of production are maintained in areas where tyres were not always manufactured with safety in mind. 
There are 20 fully branded Pirelli tyre dealers in South East Asia, with another 50 expected to launch this year. Walking into these dealerships is entering another world – a world of glamour, prestige and luxury. There may be an F1 track replicated, or cars with F1 tyres suspended from the ceiling.
That 40-minute wait customers experience when they bring in their Ferrari, Lamborghini or BMW to have their tyres changed is often not long enough. To be fully inside the Pirelli world is a beautiful thing. 
The Pirelli Calendar
Launched as an annual corporate gift in 1964, The Pirelli Calendar is distributed
to 20,000 VIPs, elite customers, politicians and celebrities throughout
the world every year.
The calendar was popular for photographers wanting to break new artistic ground to celebrate some of the world's most beautiful women, including Naomi Campbell, Cindy Crawford, Kate Moss and Eva Herzigova.
Appreciative of shifting cultural trends and changing times, the 2016 calendar featured women famous for their accomplishments, and this year the 44th Pirelli calendar, shot by Peter Lindbergh, showcases middle-aged women posing with minimal make-up and natural hair.
His un-retouched models include HelenMirren, Julianne Moore, Nicole Kidman, Penelope Cruz and Uma Thurman.