Mercedes-Benz C 63 S: Wolf in sheep's clothing
Mercedes-Benz's fleet car has been tickled and fettled by its performance division, AMG, producing the monstrous C 63 S.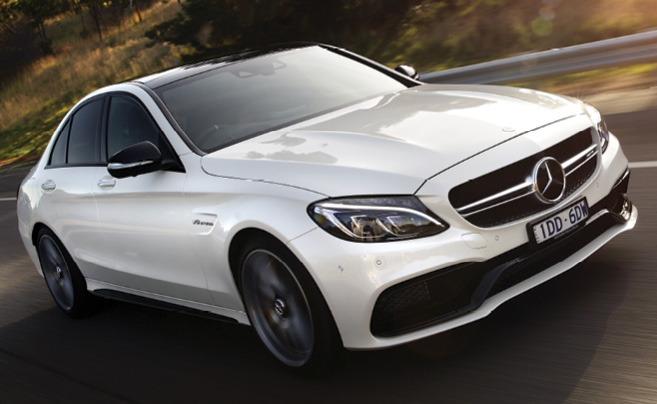 Recently, a website URL began doing the rounds of the internet. The contents are deeply personal and it caused both excitement and trepidation for those who accessed it. The link dug deep into the recesses of Google and produced a map combined with a calendar. Entitled 'Location History', it shows you exactly where you've been on any given date, or during a period of time, according to where your smart phone has been. The good news is Google says you can delete this location history, starting afresh, as it were. But it still makes some people quite uncomfortable, knowing that a huge multinational tracks your every move, knows exactly where you are and where you're heading according to email contents, calendar appointments, and other titbits of information.
It's not just Google, however. Facebook tracks your location, too. Instagram, which is owned by Facebook, and other social networking sites all offer services which announce where you are when you post something. Most times this is an opt-out arrangement, meaning if you haven't checked the minutia of settings available, you could be telling everyone where you are. Slipping under the radar, therefore, has never been more difficult.
Mercedes-Benz, however, is offering up a unique solution. While it won't switch off the location services on your phone (you'll have to do that manually), it's helping you to blend into the morning traffic chaos, virtually undetected. More importantly, it will still let you blow off steam at any given moment.
The vehicle in question is the Mercedes-AMG C 63 S. Quite a mouthful, but it's worth every last tongue-twisting moment. It's barely distinguishable from the garden-variety Mercedes-Benz C-Class, with few clues as to its intent. There are the lightly-flared wheel arches, larger wheels, a more aggressive front splitter, massive discs, rectangular exhaust tips, and a lower ride height. Trainspotters will notice, but it's not so ostentatious as to attract the attention of the local constabulary.
Under the bonnet is where the real difference between this and a normal C-Class lies. Packing an AMG-built 4.0-litre, twin-turbocharged V8, coupled to a slick-shifting seven-speed gearbox, it fires all 503 bhp out through the rear wheels. Yes, this is an executive express that is sure to widen eyes.
While its predecessor was a blindingly quick car, its interior was beginning to look very dated, and with its competitors closing in, an upgrade was sorely needed. The enhancements across the C-Class range have ensured that the C 63 S remains at the head of the pack for interior quality. With matte wood (or carbon-fibre) accents, gleaming metal surrounds, a clever touch-pad controller and beautiful leather-trimmed dashboard, the level of craftsmanship is self-evident.
You can download the full article below…