Raging bull: Lamborghini Huracán
The trio of Lamborghini Huracán models have been rounded out, with the driver-focused rear-wheel-drive variant launching in Australia at Phillip Island.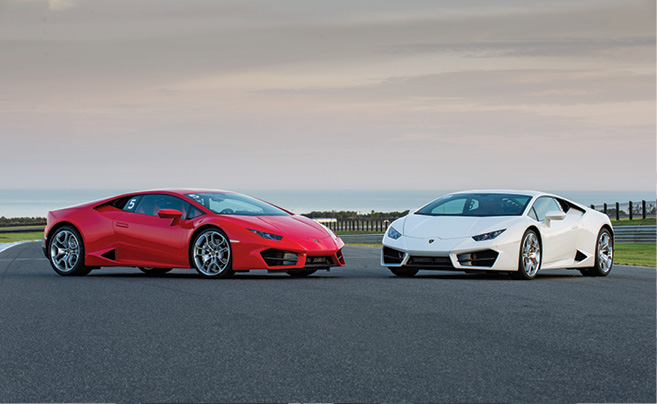 Rolling out of pit lane, a pitching sensation begins to come from the front end. It's a strange feeling as the front suspension usually absorbs small undulations, smothering them so you wouldn't notice.
It's even stranger when you realise that this surface is supposed to be perfect — this is a racetrack after all. But then, the purity of the messages cannot be ignored.
Every twitch, every jostle is transmitted to the seat of your pants — that is the true test of a supercar.
Just about everyone can build something to go fast these days. Even hot hatches are running to 100km/h in under four seconds straight out of the factory. But creating a machine that is ferociously quick and chats with you about everything that's happening underneath? Well, that's something that eludes most manufacturers.
Call it the Italian heritage, but Lamborghini is a rare breed. It makes supercars that immerse and overwhelm four of the five senses (if you're tasting cars, the men in white coats are on their way soon), and the Lamborghini Huracán is the prime example of an inanimate embodiment of a zoetic being.
Following tradition, this latest Lambo is named after a fighting bull from the late 1800s, which was legendary for its immense power. The Huracán definitely has that (with 571hp from its 5.2-litre V10) but there's a rawness that also channels Lamborghinis of old. And the latest version to launch here, the LP 580-2, is aimed squarely at those who enjoy their driving.
Unlike the original Huracán, the LP 610-4, (which, as the '4' suggests, is four-wheel-drive), the LP 580-2 is two-wheel-drive. But turning it into the LP 580-2 was more than a matter of just removing the front driveshafts.