Turning Japanese: A smooth ride in the Lexus RC F
Lexus has made a name for itself building beautiful machines. But when it comes to sports cars, can it garner the same reputation?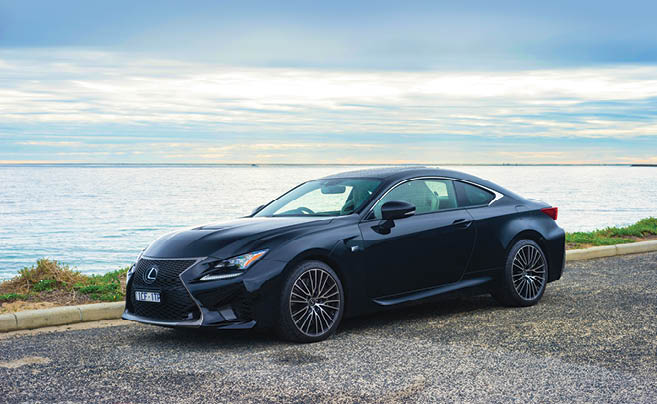 As the sun rises, it hits the peak of the mountain and a blinding reflection bounces off the crisp, white snow. It bathes the east side of this active volcano in a glow that also reaches the valley below.
Mount Fuji and its snow-capped peak is a dominant part of the backdrop when you visit Japan. And nestled in its shadow is the Fuji Speedway circuit, a racetrack which hosted the first Formula 1 race in Japan in 1976. Since then, it has been the scene of the FIA World Sportscar championship and a host of other races.
Compared with other tracks, Fuji Speedway is renowned for its fearsome 1.5-kilometre straight. It's the kind of length that sees conrods being shoved out of the side of engine blocks, and has race engineers gritting their teeth. But it was when Toyota bought the track at the start of the millennium that things really started to look up. Certainly the track benefited from the cash injection; however, the real winner was Toyota's luxury brand, Lexus.
While Lexus quickly gained a reputation for building immaculate luxury vehicles, sports cars weren't exactly its forte. So when Lexus announced its intention to turn its mid-size sedan, the IS, into something a lot warmer, there were some doubts. There's no question Lexus could engineer an expertly built drive train. But a sports sedan has to handle as well.
Enter this beautiful track at the base of Mount Fuji. It's here that Lexus has honed its sports skills, and it was from here that Lexus derived its nomenclature—the 'F' in its sports series pays homage to Fuji. Thus, we have the IS F and LFA.
Lexus's latest coupé, the RC, has also come in for the F treatment, and has been punished during development at Fuji Speedway. Called the RC F, it takes the regular RC and turns up the wick, with a 5.0-litre V8 being shoehorned under the bonnet, plus suspension tweaks, sports seats, a torque vectoring differential, and a host of other adjustments to help it deliver a more involving drive.