A slice of Sicily at Olio in Sydney's Chippendale
For an intimate meal or catching up with a group of friends, Olio in Sydney has the perfect ambience and menu to suit every occasion.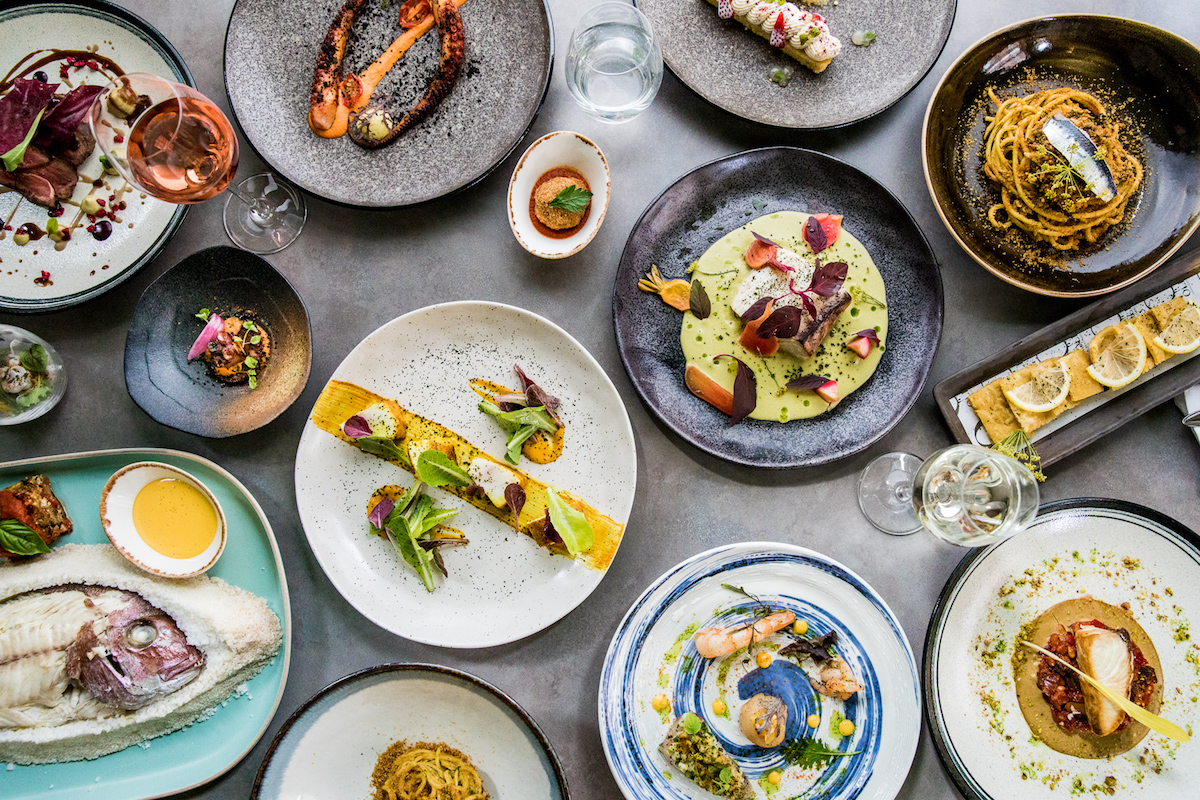 A mere five-minute walk from Sydney's Central Station – amid the strip of restaurants that call Kensington Street home – lies Olio, one of the latest Italian restaurants to enter the city's famous foodie centre. Created by Sicilian-born Lino Sauro in early 2017, Olio takes up the second floor of the historic Old Rum Store building, the refurbished brick warehouse with modern wood finishing.
Start the afternoon (or evening) right with a few drinks at the restaurant's private rooftop terrace. The terrace has a relaxed vibe about it, with its pale green, grey and white colour scheme and soft music in the background.
It's a chance to ease into the night with a cocktail or two such as the Regal Blood Orange Negroni or the Olio Spritz. There is also a selection of mocktails. My mocktail of choice? The Rose, with its burst of rosewater, hint of sweet caramel and perfect amount of ice swirled within the wine glass.
Now you're ready for the main event: a warm and inviting restaurant with high arch windows and rustic brick walls that encompass the simple and homey atmosphere. The green theme continues inside, enhanced by the wood panelling overhead. The smooth jazz music is held at the perfect volume for conversation.
Several patrons are already seated, with their tables each topped with a candle in a gold-rimmed glass. Beside each of these is a bottle of homemade olive oil from Chef Lino's own farm in Sicily. Lino is one of a long line of farmers, where growing, harvesting and preparing their own food is a way of life.
A warm and inviting restaurant with high arch windows and rustic brick walls that encompass the simple and homey atmosphere.
We start with a basket of three different types of bread; fresh and thick to thin and crunchy. The bread is enhanced by the olive oil, which is so flavourful and rich that it will has me dipping my bread again and again.
For entrée, try the Capasanta; barely cooked scallops that leave you wanting more. Or the colourful chargrilled calamari salad with tomato and fennel. The simple crockery creates a homey, Italian feel, and allows the vibrant dishes to shine.
Onto the main, which, of course, means pasta. The homemade Ravioli stuffed with tasty king prawns is beautifully balanced with a burrata sauce. Or opt for the Agnello; melt-in-the-mouth lamb neck with pumpkin puree, plum gel and a sprinkling of black truffle.
For dessert, please do yourself a favour and try the Cannolo Siciliano. This was a recommendation from one of the waitresses, who herself is Italian. The ricotta-filled wafers with pistachio gelato is the epitome of Italian desserts.
The soft crunch of the wafer together with the Bronte pistachio gelato and prickly pear sauce was nothing short of a dream. Another option is the Semifreddo, Chef Lino's signature nougat parfait with toasted almond sauce and sweet strawberries. A smooth, delicate end to the meal.
What was ideal about these two dishes was that they all had distinct, yet not overly sweet, tastes that left you craving more – especially after the Cannolo. If you haven't had enough, you can take a masterclass to learn how to make the Canoli yourself. But let's be honest, you're better off having them made for you at Olio.
Check out Olio's menu here.