City bites: Where to sip, eat and sleep on Australia's east coast
Australia's east coast has so many amazing places to stay and menus to sample, it can be hard to choose! So here's our run down of venues to visit.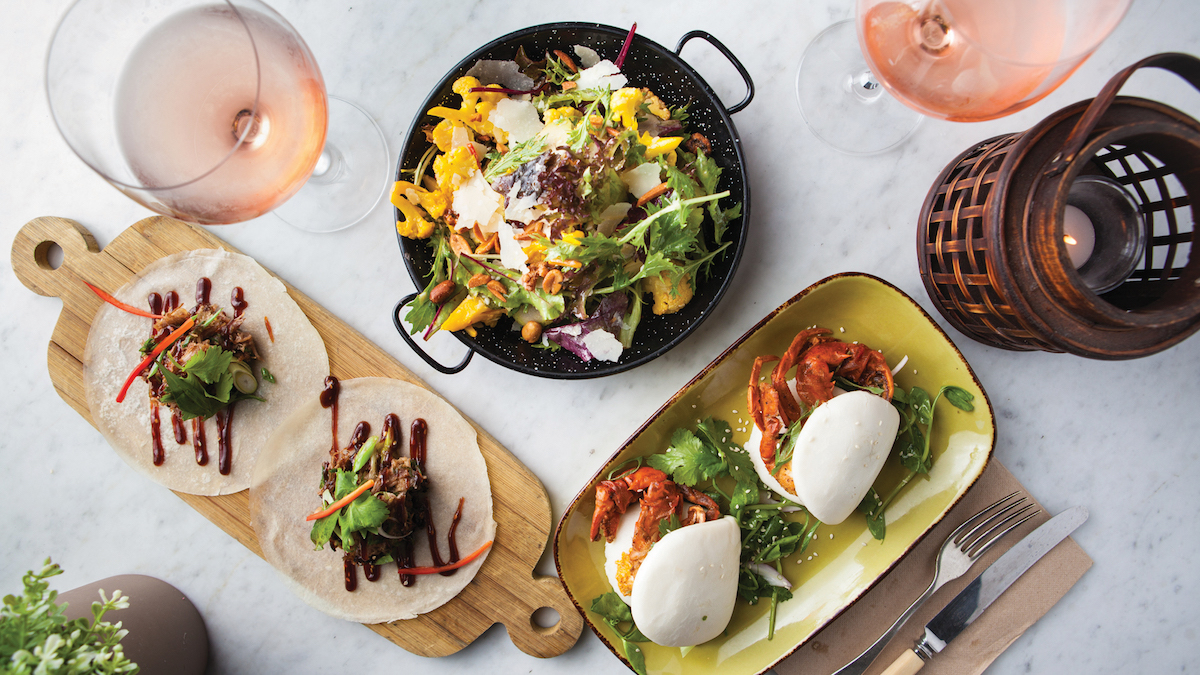 Headed to Brisbane? Check out the food at Summer House, and rest your head at The Johnson, the new Art Series hotel named after abstract artist Michael Johnson. Sydneysiders must try the cocktails at Bar Moncur and the eats at Bistro Moncur. Or if Melbourne's calling, make sure you stop in at Plus 5 for an evening of grazing and good times.
Summer House  |  Brisbane
Despite the name, Brisbane's Summer House is definitely a venue for all four seasons. Nestled beneath the residential towers of Kangaroo Point, one street back from the houseboats and pleasure yachts moored at Dockside, this leafy garden restaurant and bar is only a short hop across the Brisbane River from the CBD, but a million miles from the hustle and bustle of it. With alfresco dining at its most atmospheric, diners can enjoy a selection of fusion tapas dishes surrounded by cascading pot plants and vibrant furnishings.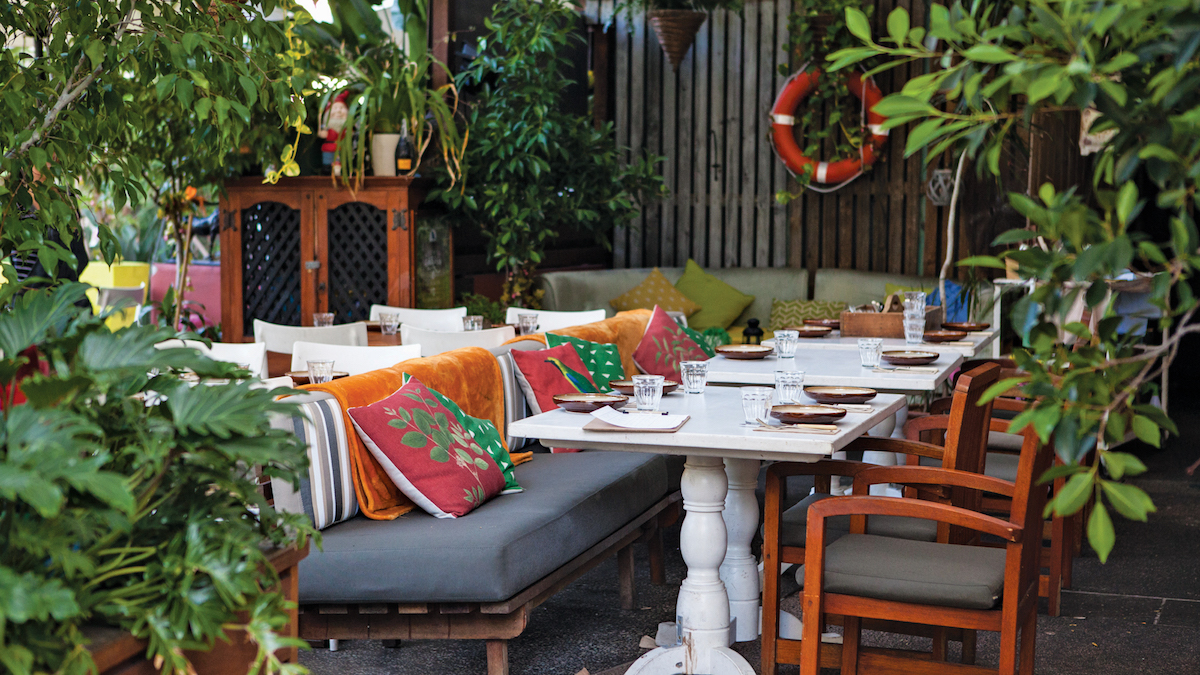 Fairy lights illuminate intimate meals, accompanied by a soundtrack of live acoustic music on Wednesday, Friday, Saturday and Sunday evenings. The vibe may be relaxed but the menu is on point, drawing inspiration from food trends around the world; favourites include the American pulled-pork sliders, lemongrass prawn pancakes, and soft-shell crab bao.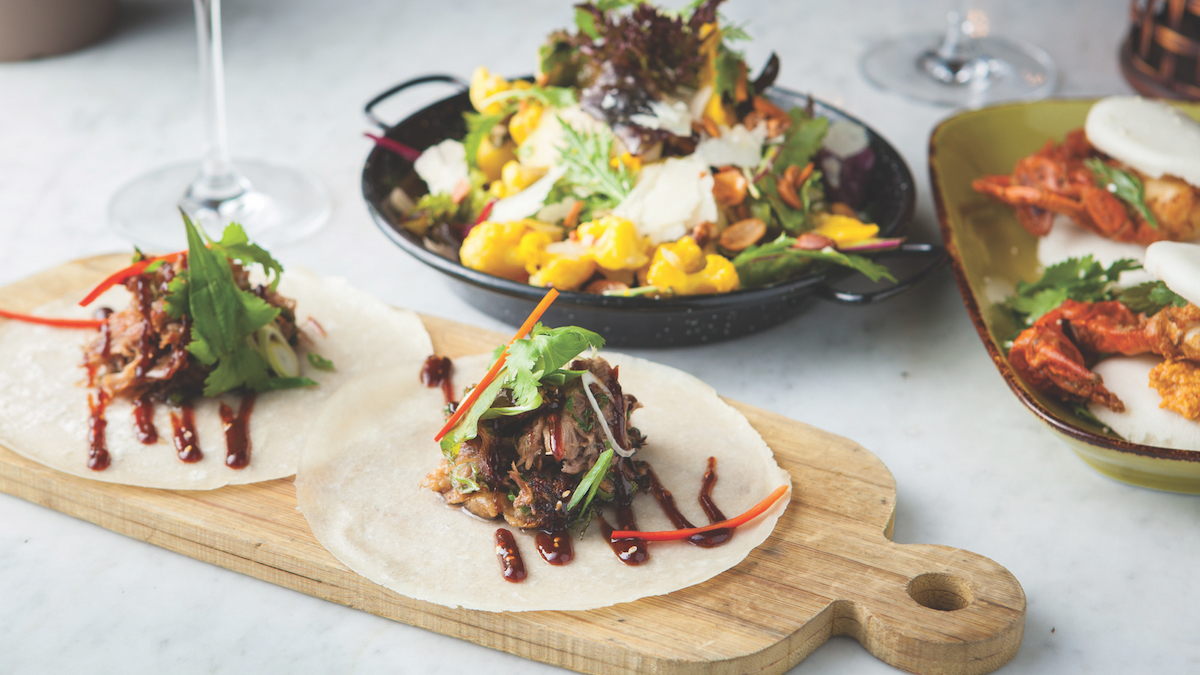 The Summer House Originals cocktail list also offers intrepid drinkers a global journey for the tastebuds; destinations on the menu include the Mount Fuji, Kiwiana, Bahamas Lychee, Aztec Margarita and Bengal Trifle. And if you happen to find yourself in the Queensland capital over the weekend, your brunch plans are sorted — a lazy breakfast here is the ideal tonic after the working week.
The Johnson Art Series Hotel  |  Brisbane
Melbourne folk will be familiar with the Art Series hotels, each dedicated to a particular Australian painter. St Kilda has The Blackman (Charles Blackman), Prahran has The Cullen (Adam Cullen) and South Yarra is home to The Olsen (John Olsen). Rooms and halls are decorated with the artist's work, and there are dedicated art libraries to keep lovers and scholars entertained.
Now the sleep-in gallery experience has headed north, with Brisbane home to The Johnson, named after abstract artist Michael Johnson. Most notable here are the penthouses: 300 square metres of light and space with three king bedrooms and plenty of indoor–outdoor entertaining space. The hotel also has an events team for functions, and the penthouses are available for meetings or private dining and celebrations. There is also a bright, modern restaurant and bar on site for travellers who prefer to sip, eat, then sleep, in fast procession.
The exposed brick and industrial lighting add warmth, and the menu is similarly friendly. Most plates are designed for sharing with friends, and where possible feature local produce such as Bangalow pork, arguably Australia's best. There's also an excellent selection of craft beers available, many of which are also brewed locally.
Bistro Moncur  |  Sydney
Uprooting yourself from Bar Moncur to stroll a couple of metres into the adjoining bistro is a mighty challenge. Presented with a luxurious cocktail list designed to titillate, and undoubtedly impair all five senses with each exotic sip, the temptation to remain in the vibrant, buzzing bar is great.
But Bistro Moncur, a much-loved gourmet haven for Sydney's east at the iconic Woollahra Hotel, beckons, and something is needed to absorb our pre-dinner tipples. The bistro is packed with young families, a demographic evolving into a more intimate and mature vibe as the evening wears on.
The striking mural of dining silhouettes still commands — but only just — over the stunning vaulted timber ceiling, while the paper-covered tablecloths add a cheeky twist. The menu is delightfully compact, but varied; it's terrific pub food with a twist, sold honestly by an experienced waitstaff that knows the menus, understands the food, and clearly enjoys service. Refreshing in itself.   
Plus 5  |  Melbourne
It's not confirmed, but it feels like the name of this place is a nod to how many people you should bring with you. Or perhaps the amount of hours you'll spend there. Both the décor and the menu are made for a gathering of your nearest and dearest for an afternoon or evening of grazing and good times. Perched right on the banks of the Yarra River in Melbourne's South Wharf precinct, Plus 5 has plenty of comfy couches and long benches scattered throughout the light-filled space to cater to the crowds.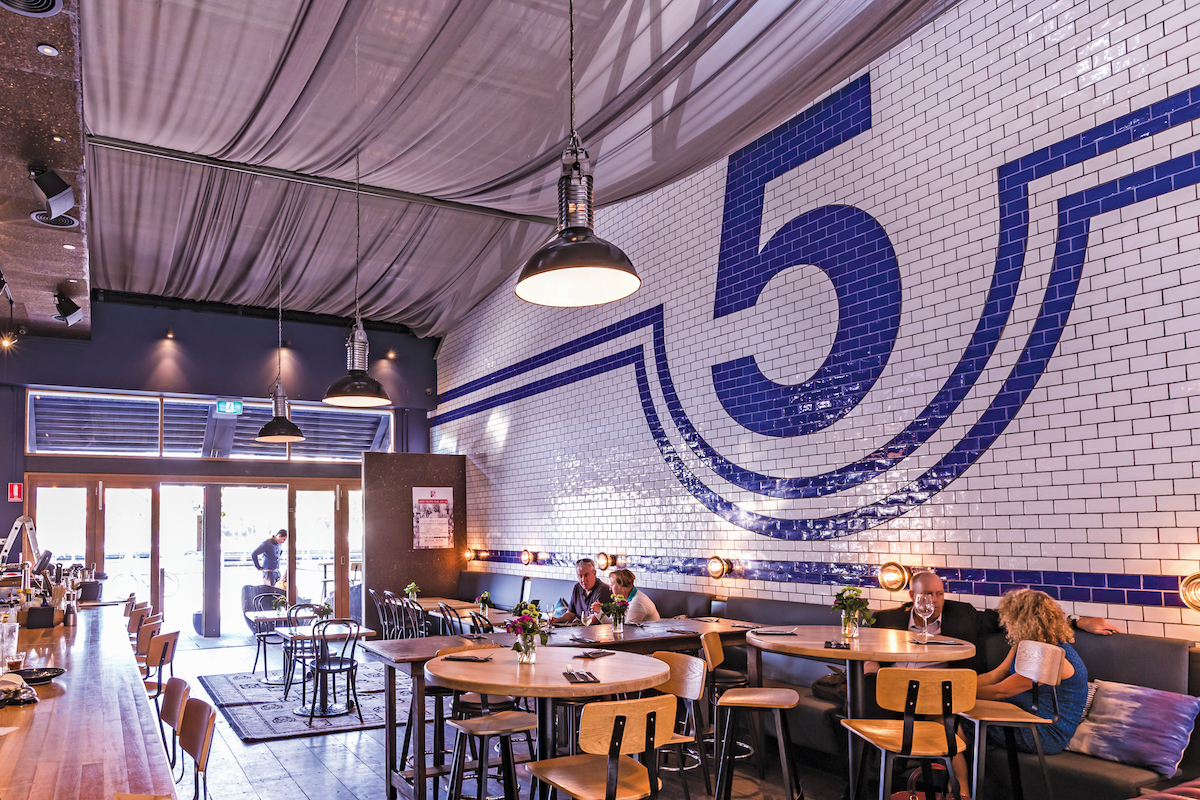 It's busy, but not bustling, with diners sharing plates of charcuterie, cheeses, stone-baked bread, pork sliders, meatballs and other tapas delights. There's also a wood-fired oven that is constantly serving up perfectly crisp-but-chewy pizzas piled high with topping such as slow-cooked pulled lamb shoulder with red onion jam, crumbled feta and a soft herb salsa.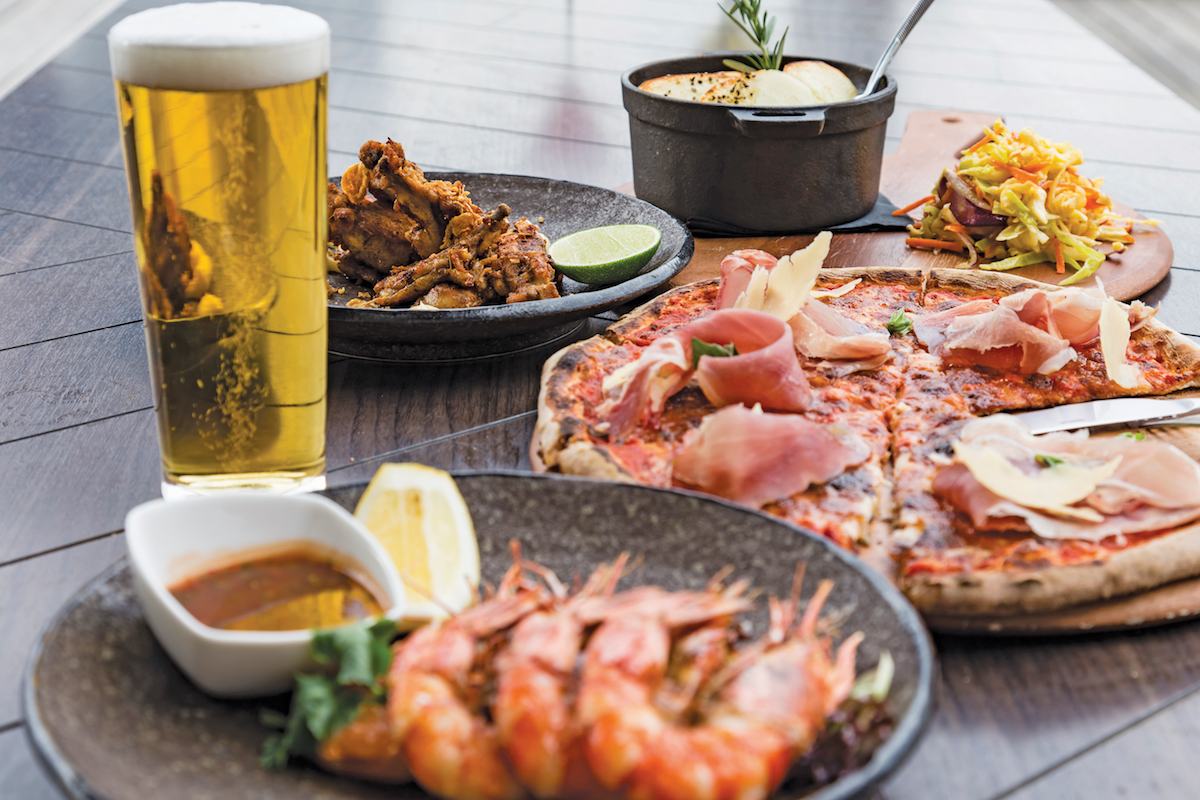 The wine list is extensive and, apart from the good selection of French Champagne, represents mostly Australian wine regions. The cocktail menu is similarly vast, with a mix of classic and signature concoctions. Take your friends, take your time, and enjoy.