Top Paddock: Brunching in Melbourne
Eating her way around Melbourne, Lisa Smyth tackles brunch, one hotcake at a time, at Top Paddock in Richmond.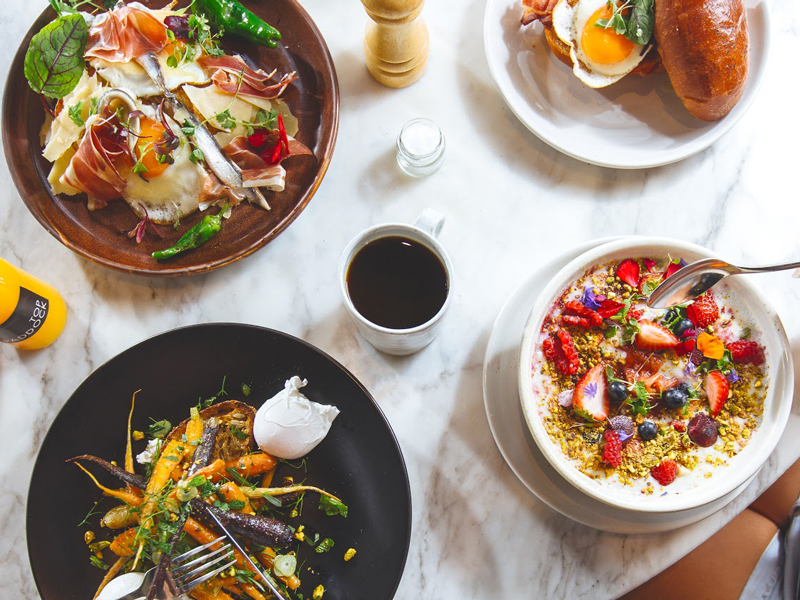 Brunch in Melbourne is considered more akin to a religious experience than an optional weekend activity. In the world's most liveable city, and the self-declared 'coffee capital of Australia', Melbournites have 1,600 cafes and restaurants to choose from – and where to spend your weekend mornings is a serious discussion that dominates most conversations between friends and colleagues throughout the work week.
This is a city where it's not a question of whether you want Persian fairy floss on your pancakes, or pomegranate molasses on your smashed avocado, but rather who does it best, and is the coffee exceptional enough to give the food a chance.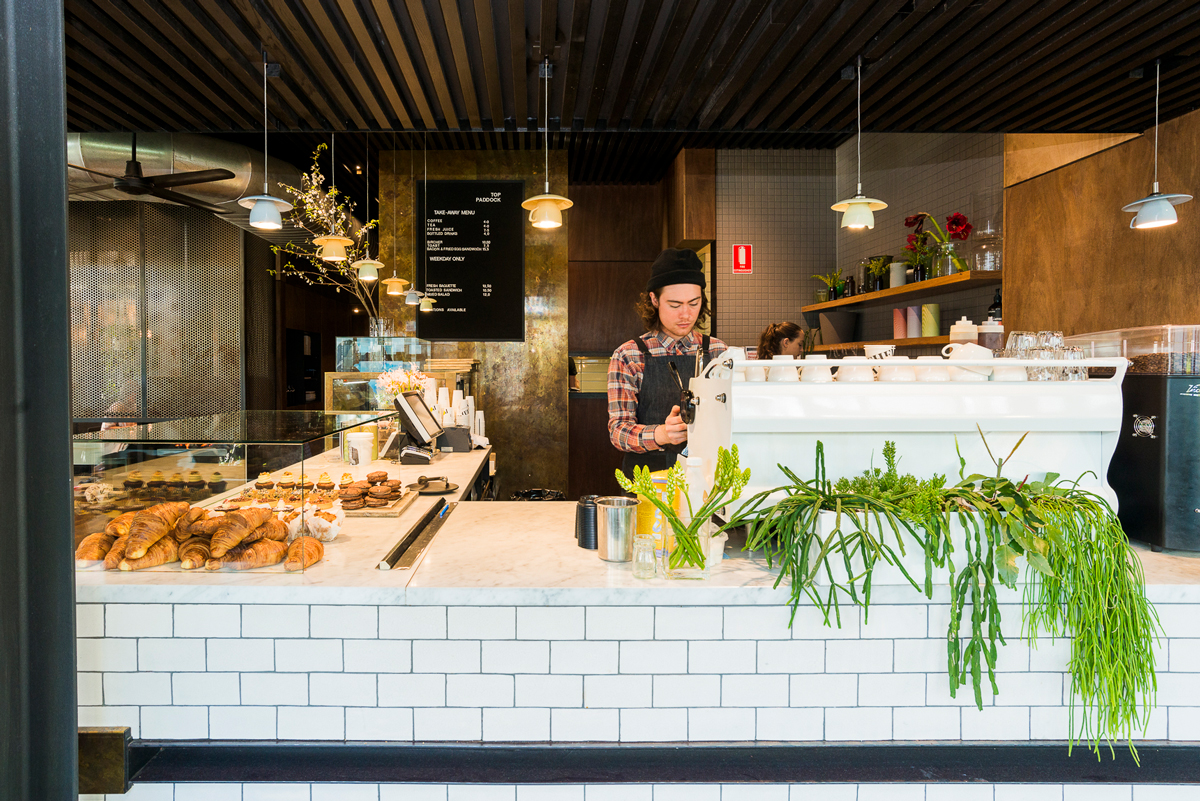 Enter Top Paddock in 2013 – a large and bright spot in Richmond that quickly shot to the top of best brunch lists across the city. White tiles and wood flooring and accents dominate the light-filled space, with autumn leaves and flowers dotted throughout – a nod to the cooler turn in the April weather outside.
The focus of the room is the coffee bar that stretches the full length of the space, and we are swiftly seated at one of the long share tables that sit alongside it (though we arrive at the comparatively early time of 9.30am – any later and you can find yourself on a waiting list of up to 40 minutes – the café does not take bookings on weekends).
My two dining companions and I are here for one thing – the famed blueberry and ricotta hotcake. Number 18 on Time Out Melbourne's Top 50 Things to Do in Melbourne Before You Die list – we order three serves. Our smiling baker-apron-clad waiter kneels to our level to tell us that this might not be the best idea – the ricotta hotcake is huge, and quite sweet, and he would actually recommend 2 between 3.
I must admit, this elevates Top Paddock to the top of my list – helpful and honest service goes a long way – especially in a busy and bustling café on a Sunday morning. We bow our heads over our menus and re-strategise – we decide to share the avocado on sourdough toast with almond hummus, tomato and chilli; the eggs benedict with smoked ham, pickled kohlrabi, green chilli pepper and bacon crumb; and just one ricotta hotcake.
Our coffees are as expected – hot and very good. And while the other two dishes are delicious (though the toast for the eggs benedict was slightly burnt) we all agree that the ricotta hotcake knocks it out of the park.
An achingly pretty dish to behold, a large and exceptionally fluffy blueberry pancake sits in a sunken bowl covered in berries, seeds and edible blooms – topped with a large dollop of cream sprinkled in pink candy.
The maple syrup is not simply poured over the hotcake, but seems to be more of a glaze, and the elements combined make for a different taste sensation on each bite.
We all smile at each other through a haze of coffee and sugar, satisfied and happy that we have accomplished our mission and eaten one of the best breakfast meals in the city. "Where should we go for brunch next weekend?" one of my companions asks as we walk out the door – and so the quest continues.
Top Paddock is located at 658 Church St, Richmond, Melbourne, 3121.