Secrets to finding the ultimate work–life balance from industry leaders
From quarantining your work to throwing money at the issue, these seven industry leaders share their tips for balancing the work–life juggle.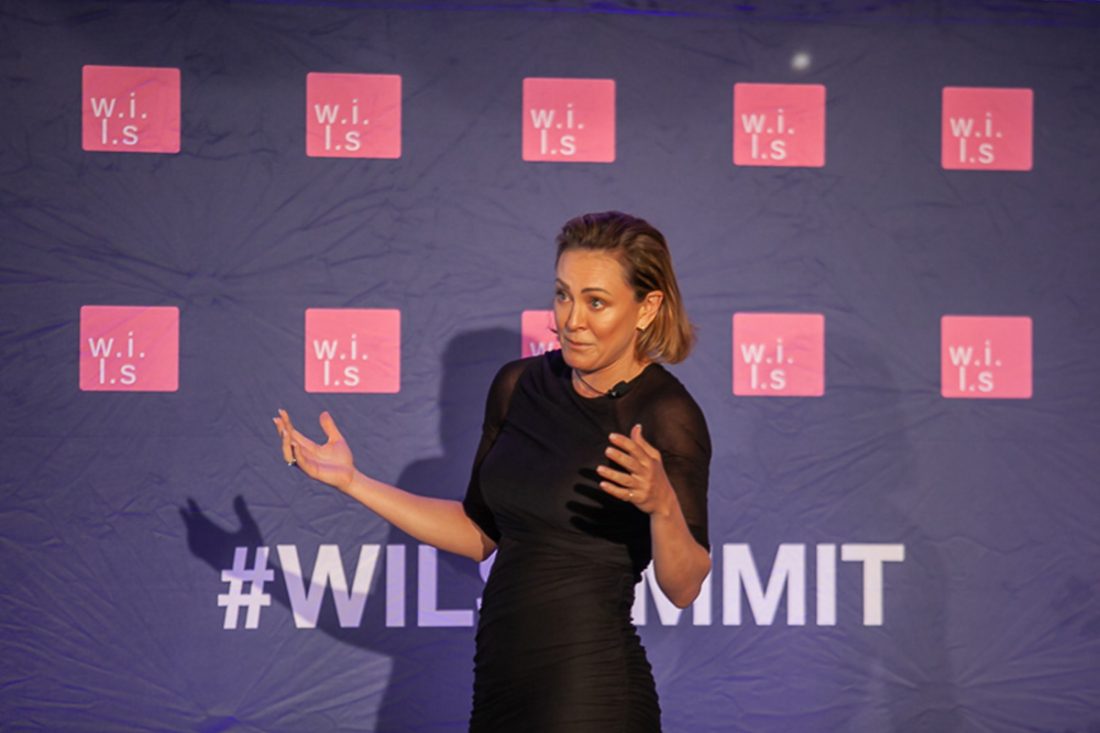 Finding the ultimate work–life balance can be a never-ending mission whether you're a leading executive with five children or working part-time with one child. Despite women becoming more prominent in workplaces across all industries, the traditional view that women should be the main homemaker continues to promote a male-dominant workplace.
Since most industries still don't cater for working mothers, sharing some tips and tricks on running a household while a leading business is a must for more women to land careers in leading executive roles.
"Life's a pendulum, you've got it all under control and then things start falling through the cracks," – Janine Allis
Speaking at The Leadership Institute's Women in Leadership Summit, seven female executives shared their knowledge on how to find the optimal work–life balance.
Janine Allis, Boost Juice founder
"I've got three kids who are, luckily, a bit older now. I was the mother who was that bad at parenting because, you know, how when you drive up to school and see a car park, you go 'Oh good, the car park is finally free' – and there's no school on. That was me – kids went to school in the wrong uniform, and so on.
"Life's a pendulum, you've got it all under control and then things start falling through the cracks.
"But I have a phenomenal mother who helps me with my children. I also have a PA, and a very supportive husband. Sometimes things get out of control, but mostly they're under control.
"Plus I think if you want something done, you have to be a busy woman. Often, the more you have on your plate, the more you have to be organised and there's more you can do."
Michelle Bridges, personal trainer and entrepreneur
"The biggest hurdle for me right now would be trying to ensure I get time with my two-and-a-half-year-old as well as keeping the other fires burning. I still struggle in that area. Some days I fist pump in the air, but on other days I'm drowning.
"Have a very clear definition of what your priorities are and cut the rest out," – Michelle Bridges
"I think the balance is being able to cut away what isn't important to you, even people you don't need in your life. Simplify your life a little bit.
"Have a very clear definition of what your priorities are and cut the rest out."
Merren McArthur, Tigerair Australia CEO
"Commuting between Brisbane and Perth (the longest commute in Australia) put pressure on my family life (kids aged 11–12). It was a pretty tough time those first couple of years.
"I was working really long hours those first two years. I would be away every day, and I'd go back home and cook myself some dinner, then I'd get onto emails and, finally, I would fly back to Brisbane.
"What I was able to do though was quarantine my work life more than I'd ever been able to before. So, I made sure I never got on the plane on weekends, but only on Monday mornings and Friday afternoons. I'd finish off all my emails on the plane trip, 13 hours of quality work time. Then I had the weekend to enjoy with my family where I wasn't focused on working."
Leigh Sales, ABC 7.30 anchor
"I find women really like to know how other women do it. I think we need to ask men more.
"I noticed when Scott Morrison and Josh Frydenberg became Prime Minister and Treasurer, respectively, they both had fairly young families. My colleague Annabel Crabb asked them 'How do you do the juggle?' and we felt both of them didn't quite get the question.
"They thought it was 'As a dad how do you remain engaged with your kids?'.
"I think any woman you ask that question of would literally pull out a laminated card. Every woman knows what that question means. 'How do you do all the trivia that is required to keep the family life going?'
"Basically, I rely on spending a large portion of my income on getting help and I rely on the kindness of friends," – Leigh Sales
"It was interesting that the men just reached for 'well I Facetime them every night'. I was just thinking 'Who do you think is pulling out the school notes? Who's doing the goddamn Book Week costumes?'
"My sons' dad is really good and does help out. I rely on other women, frankly, to keep me going. I have a cleaner I pay for every second week. I have two nannies who I sort of rotate between.
"So basically, I rely on spending a large portion of my income on getting help and I rely on the kindness of friends. If you scratch my back, I'll scratch yours. Military-level organisation to get everything happening."
Susan Mitchell, Mortgage Choice CEO
"I don't have a balanced life, you have to pick and choose. The calendar is god – do not mess with the calendar.
"My advice is don't procrastinate. So many times, we're caught up in putting off other things; just do the one or two little extra things. If you put it off till tomorrow, then two months will pass before it gets done."
Pip Marlow, Suncorp Group CEO Customer Marketplace
"So, my husband and I are a team. After we moved to Australia, his job got moved to Singapore and at that point we made a decision for Rich to partner with us in a different way – Rich decided to stay home.
"It's a decision we made together. It seemed fantastic for us and he really embraces the term stay-at-home-dad .
"But when we meet people we go to conferences with, people often ask Rich 'What is it that you do?'. And I always feel the need to jump in quickly and defend him and say how I could not do what I do if it wasn't for my husband.
"I see my colleagues, young men in the same position (as myself), and the only reason they can do what they do is because their wife stays at home.
"Rich really helps make our life much better in the role he plays."
Gillian Franklin, founder and MD Heat Group
"I'm still married after 38 years. We have three daughters and the fact that I've been able to achieve this balance is what I am most proud of.
"We need to know we can't be willing to do everything all the time. But it's not a sacrifice because it's part of a plan. It's a choice," – Gillian Franklin
"I had this idea that I should plan my life in 10-year blocks. Women have to actually plan our lives, and so I would sit down and write a plan for myself and describe what I want to be doing in 10 years' time. And then work backwards from there and figure out what are the things I need to do to achieve that lifestyle. And I think this is a working mother's challenge.
"I wanted to be able to afford a nanny so that when I had those early morning meetings, I didn't have to pull the child out of bed and take her to childcare. To me, it was scoping out all the things I wanted to do so that I could have this life, which was as a working mother and a business woman.
"It's about what you decide to give up because you certainly can't do everything. I think I'm a better mother for being a worker and a better worker for being a mother. We need to know we can't be willing to do everything all the time.
"But it's not a sacrifice because it's part of a plan. It's a choice."
#femaleleaders #femaleCEO #womeninleadership #WILSummit #worklifebalance #JanineAllis #LeighSales #MichelleBridges