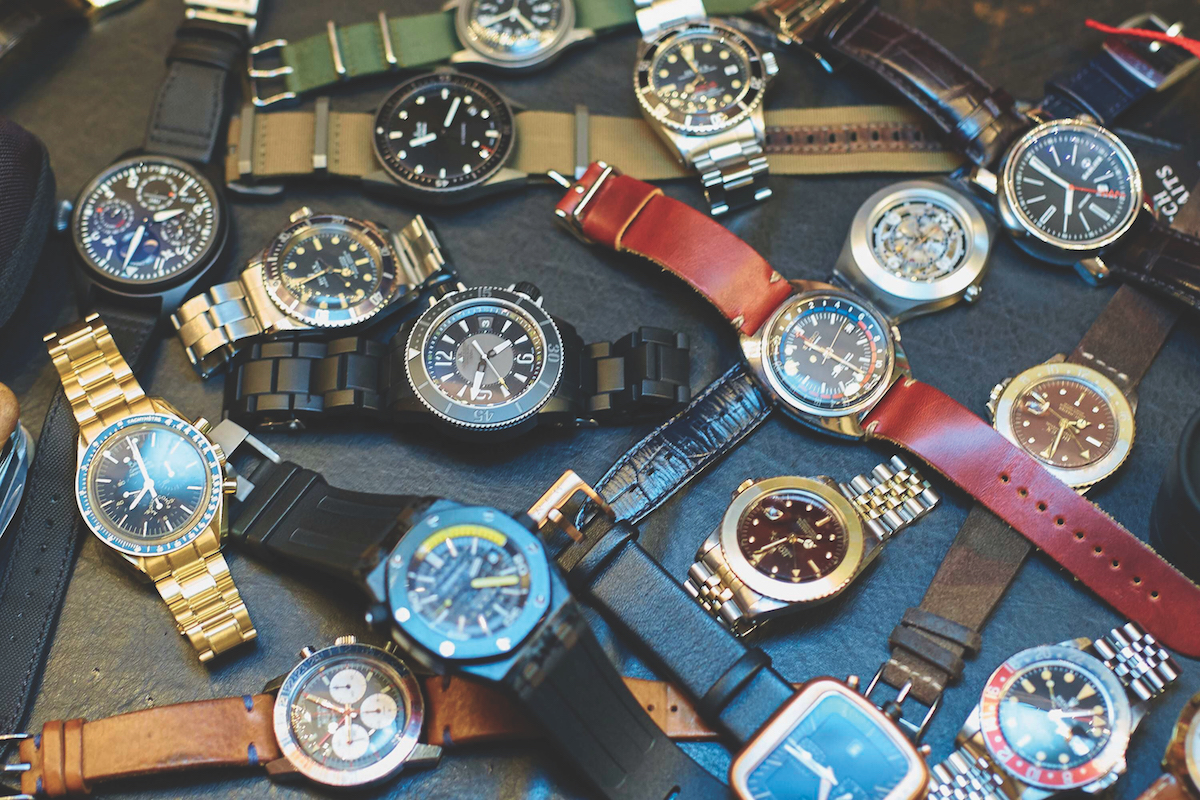 A discreet chime alerts him to the email. This is the moment. An obsession played out online has finally spilled over into the real world. He opens the message to discover where the meet-up will occur, heart pounding with excitement.
Tonight, he and other members of this elite club will gather and confess to their passion – for some, obsession has even turned to addiction. But there's no judgement or shame at the group known as Calibre 61, just pure joyous celebration of the magical, mechanical, technical and beautiful world of watches.
Not just any watches: lust-worthy, luxury timepieces that are laid out on tables for all those present to touch and admire. Meet-ups like this can and do last for hours, and they are popping up in bars and back rooms all over the world, if you know where to look.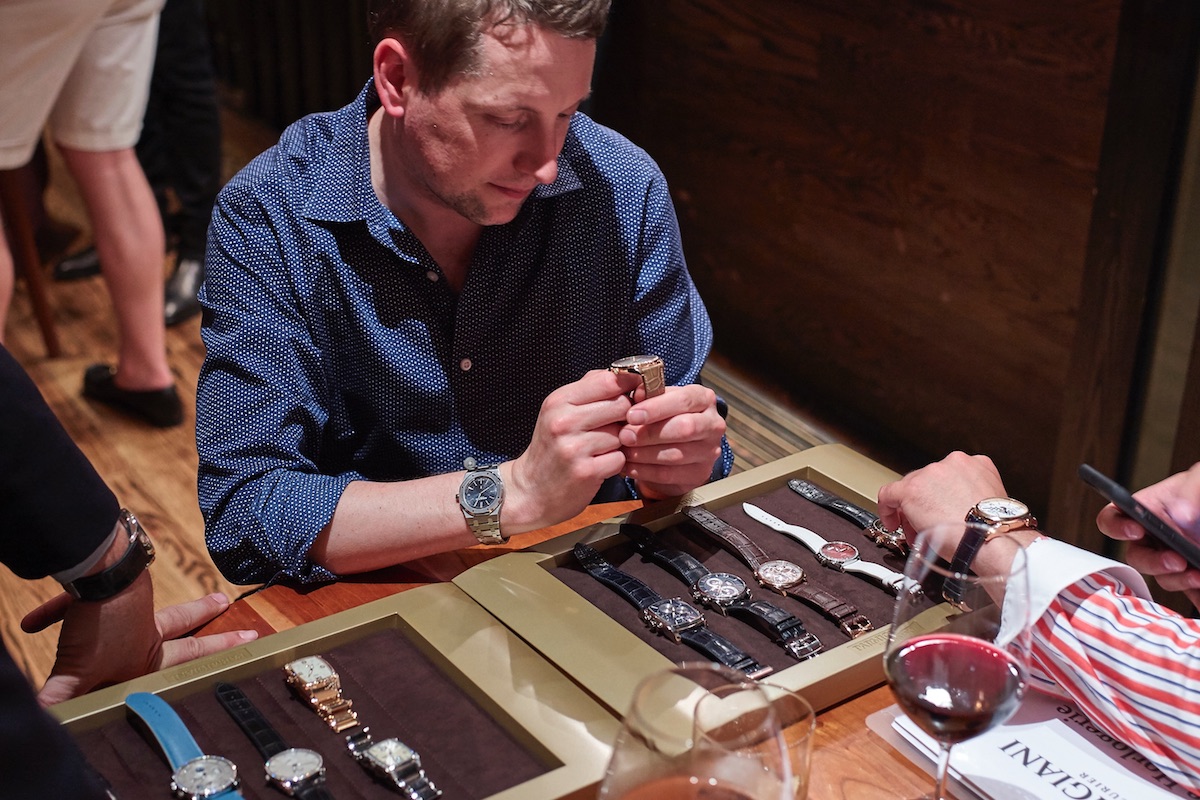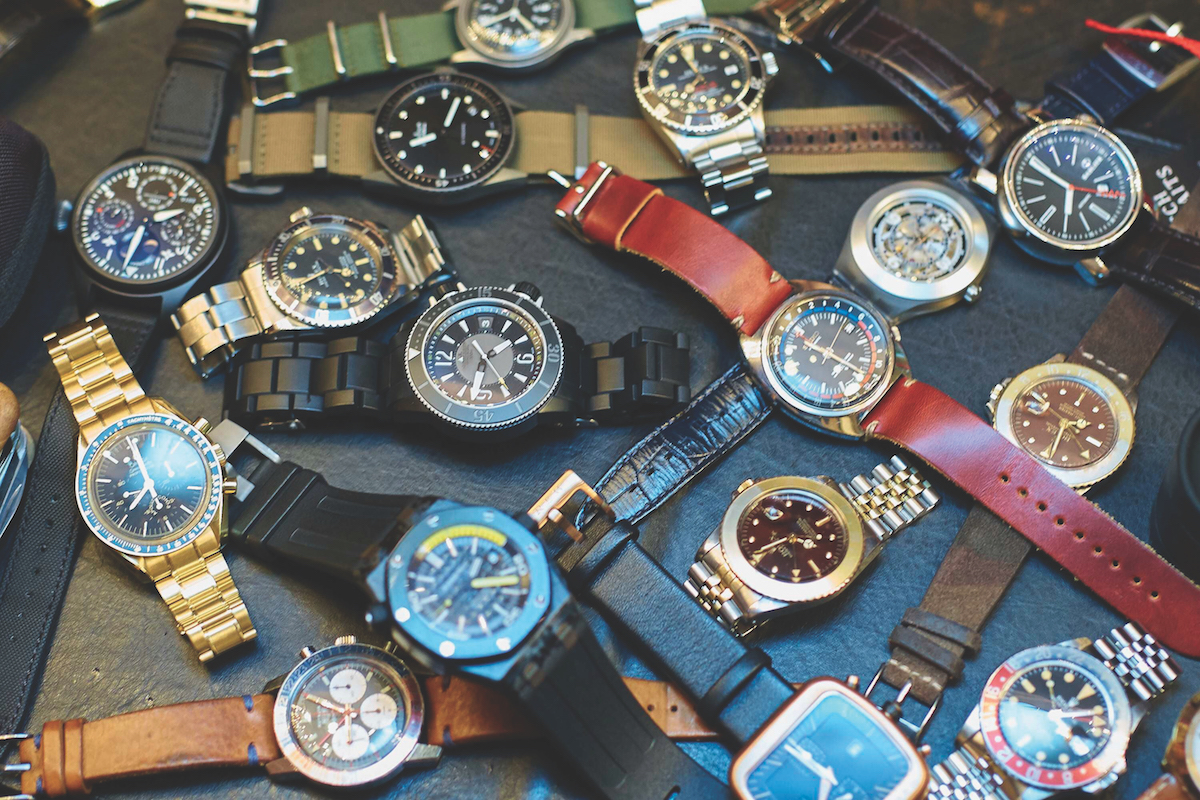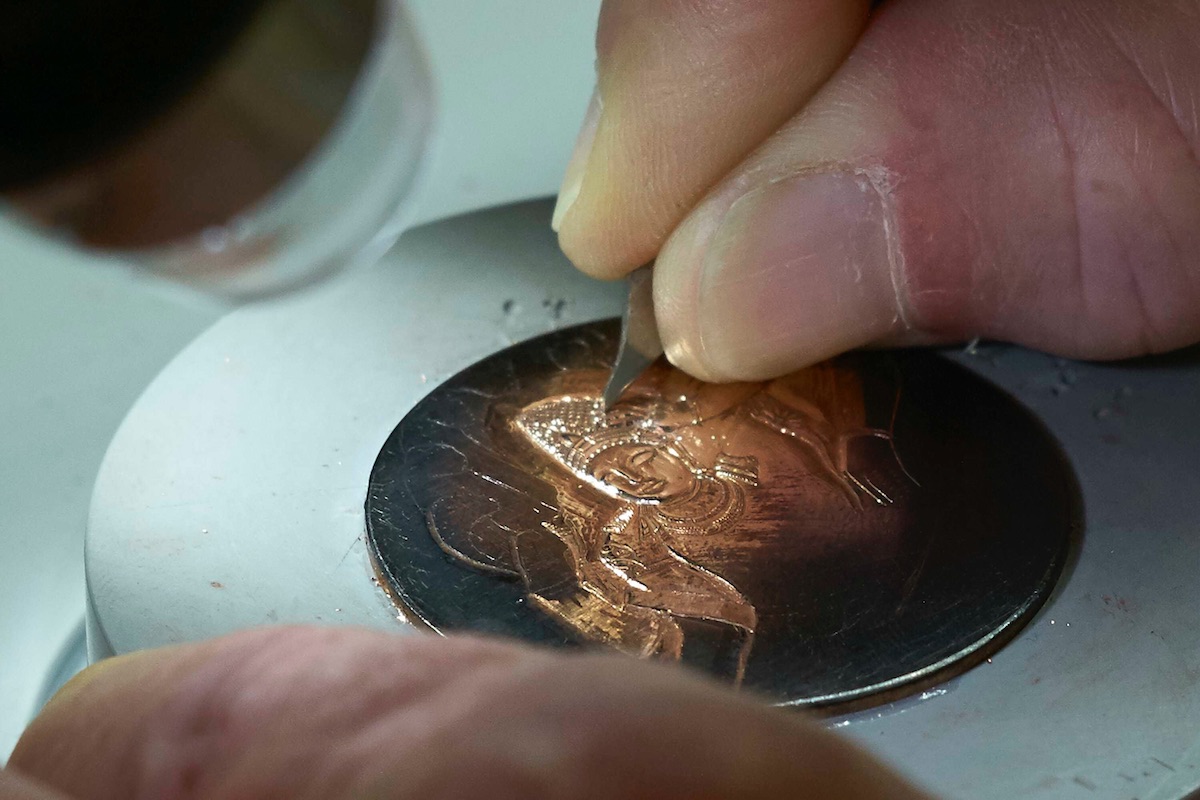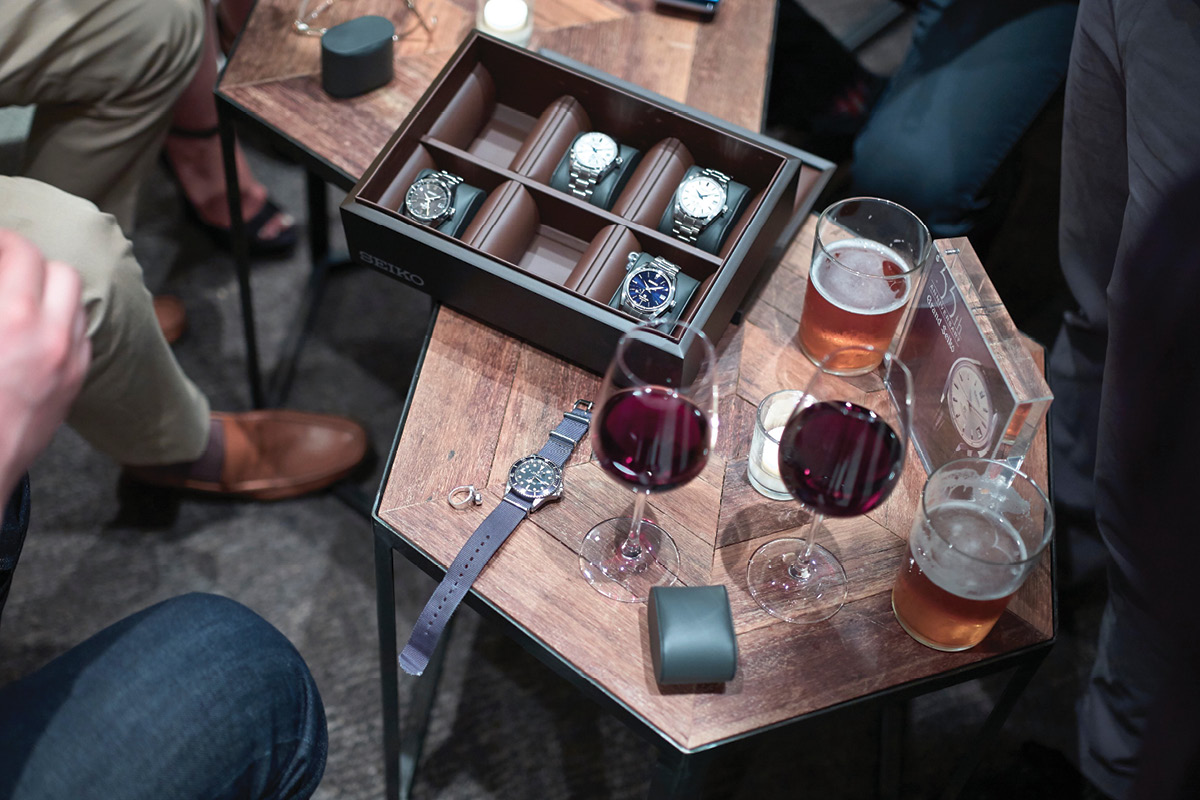 Australian businessman Justin Foong started Calibre 61 in 2014 to fulfil his own urges for clandestine horology hook-ups. His group now has more than 300 active participants, although membership is by invitation only and well vetted.
"We try to draw out a few interesting facts, making a custom of asking them to provide us with a wrist shot," Foong tells The Australian Financial Review, referring to the kind of watch pic that buffs love to post, also known as a 'wristie'.
"I tell colleagues to exercise a bit of due diligence and make sure others are a good cultural fit before asking them to join."
A less stealthy but no less satisfying path to group watch admiration – providing you have the drool-worthy hardware to show off – is to find a RedBar get-together.
Started more than 10 years ago in New York, founder Adam Craniotes says that what started as a catch-up in a bar with a watch-obsessed mate over a few beers soon gathered enormous momentum and now has chapters across the globe.
"Before long, we were meeting on a weekly basis," Adam says, "and with the advent of social media – Instagram, in particular – our reputation grew as well, with folks in other cities taking notice. In short order, what began as a casual meeting between two friends snowballed into more than 30 official chapters spread across four continents.
Meet-ups like this can and do last for hours, and they are popping up in bars and back rooms all over the world, if you know where to look.
The NYC division remains the largest in our network with almost 500 members, and it still meets every week, rain or shine. Of course, given that this is where RedBar began, that's to be expected." 
RedBar Group has also recently launched in Australia, holding an exclusive gathering in a private dining room on Melbourne's Bourke Street. The guest of honour was the impeccably groomed managing director of Graham Watchmakers, Patric Zingg, but he was seriously upstaged by a timepiece he brought along: a $500,000 Graham Tourbillon Orrery Planetarian Watch.
This incredible piece of watchmaking, decorated in 18-carat pink gold, not only depicts the orbit of the earth and Mars around the sun, but also the orbit of the moon around earth, and will do so accurately for the next 300 years (with just the one service every 100 years). Suffice to say, hearts were pounding and palms were sweating at the sight of this rare beauty.
Social media is still a goldmine for those wanting to indulge their luxury watch addiction. But for those who want to actually hold what they can't necessarily have, a little digging will lead to the perfect underground society.  
Watch this face
More than mere time-tellers, these watches aren't just elegant accessories, they're works of art.
---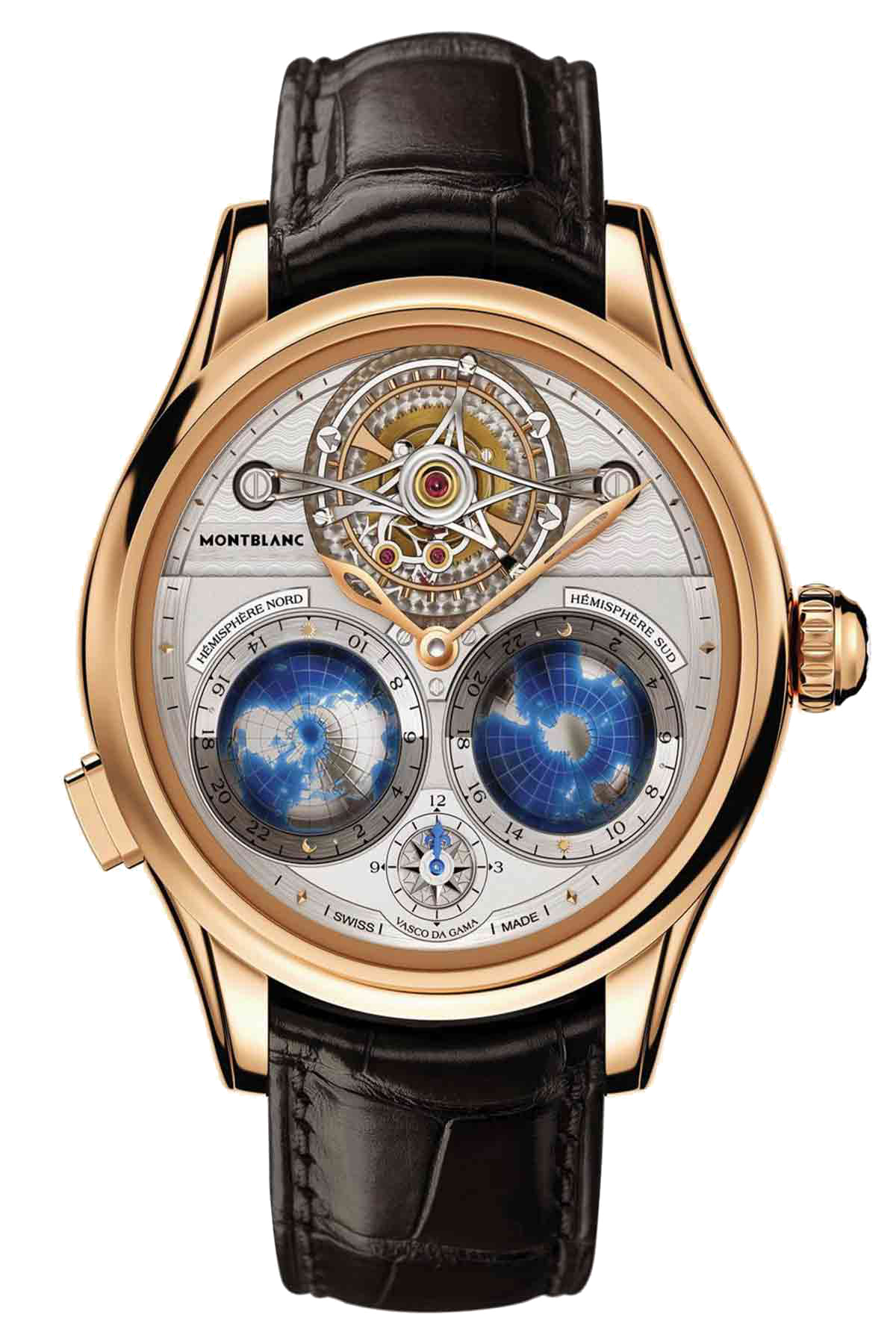 Montblanc Tourbillon Cylindrique Geosphères Vasco da Gama
There were only 18 of these exquisite timepieces made, which just adds to its allure – and jacks up the price tag. Like the eponymous Portuguese explorer, the watch unites the Northern and Southern Hemispheres with two hand-painted enamel domes that show the time in 24 time zones simultaneously.
$364,235  |  montblanc.com
---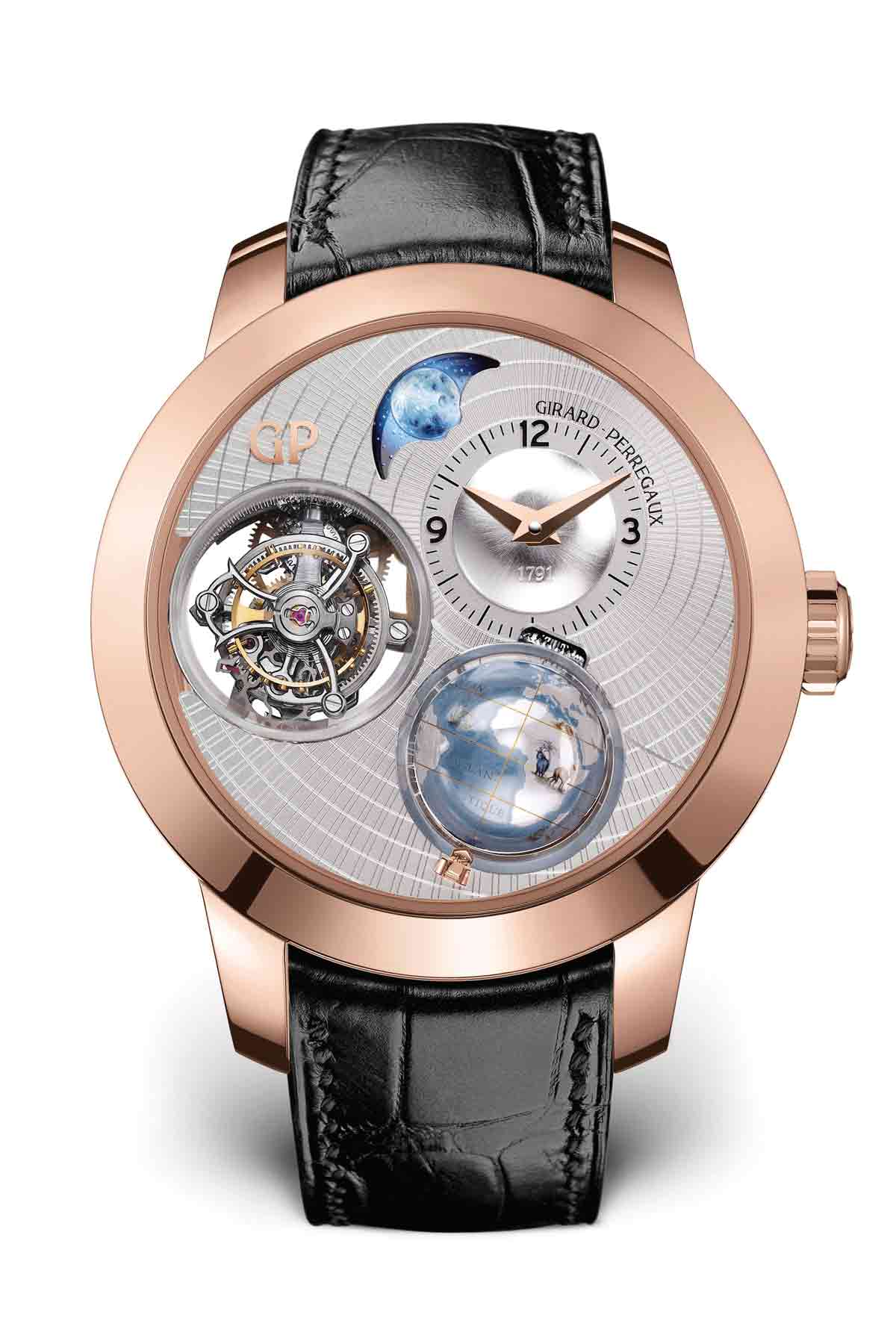 Girard-Perregaux Tri-axial Planetarium
There's a lot to draw your attention here, starting with the tri-axial tourbillon, also viewed side-on through a window in the case for the ultra-curious. Then there's the hand-painted 24-hour rotating 1791 globe and moonphase displays.
$428,340  |  girard-perregaux.com
---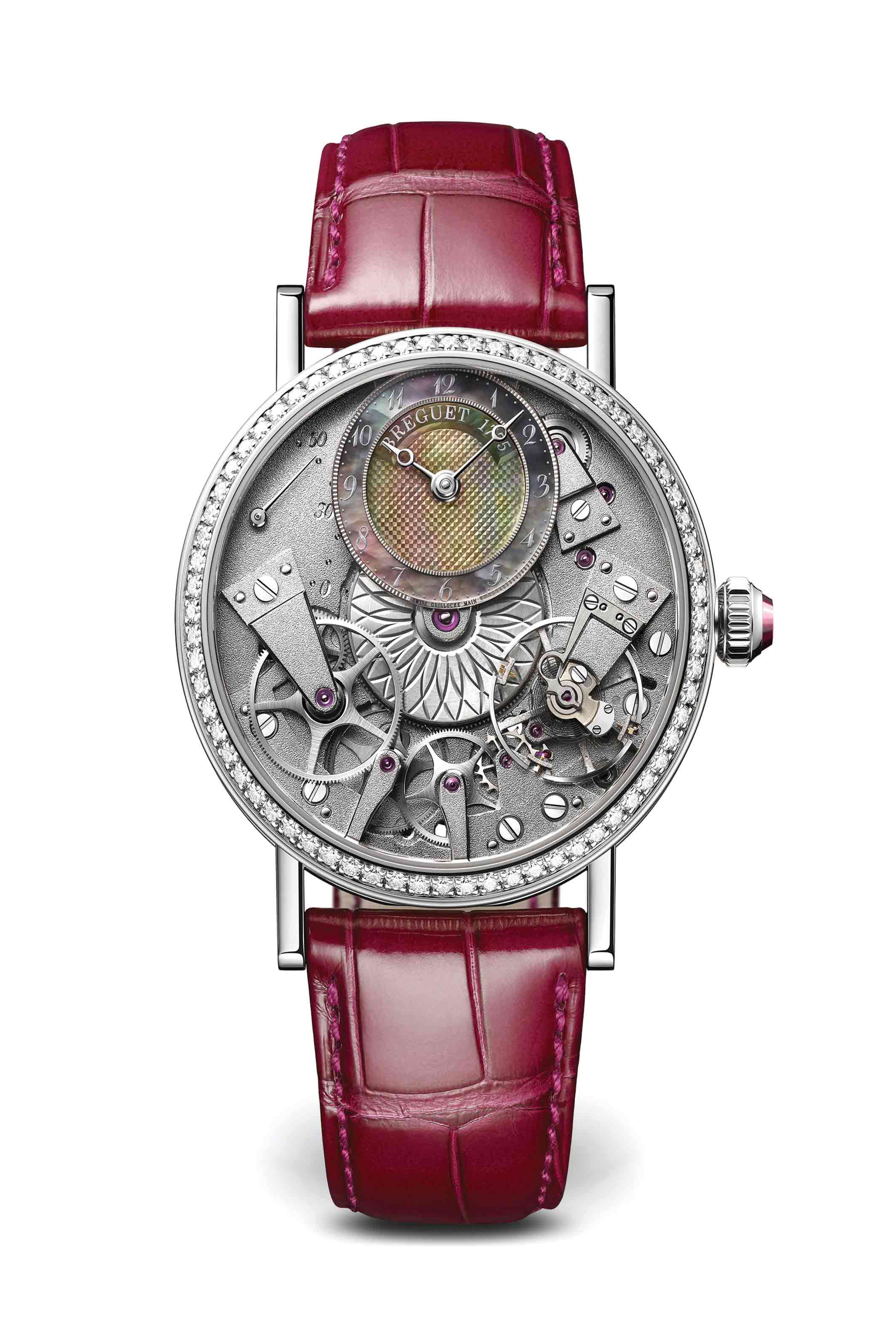 Breguet Tradition Dame 7038
This grand dame really brings the bling. The delicately fluted white gold caseband is bezel set with 68 brilliant-cut diamonds with a further 19 diamonds set in the buckle. Each piece is unique, due to the subtle colour variations in the Tahitian mother-of-pearl dial.
$55,050  |  breguet.com
---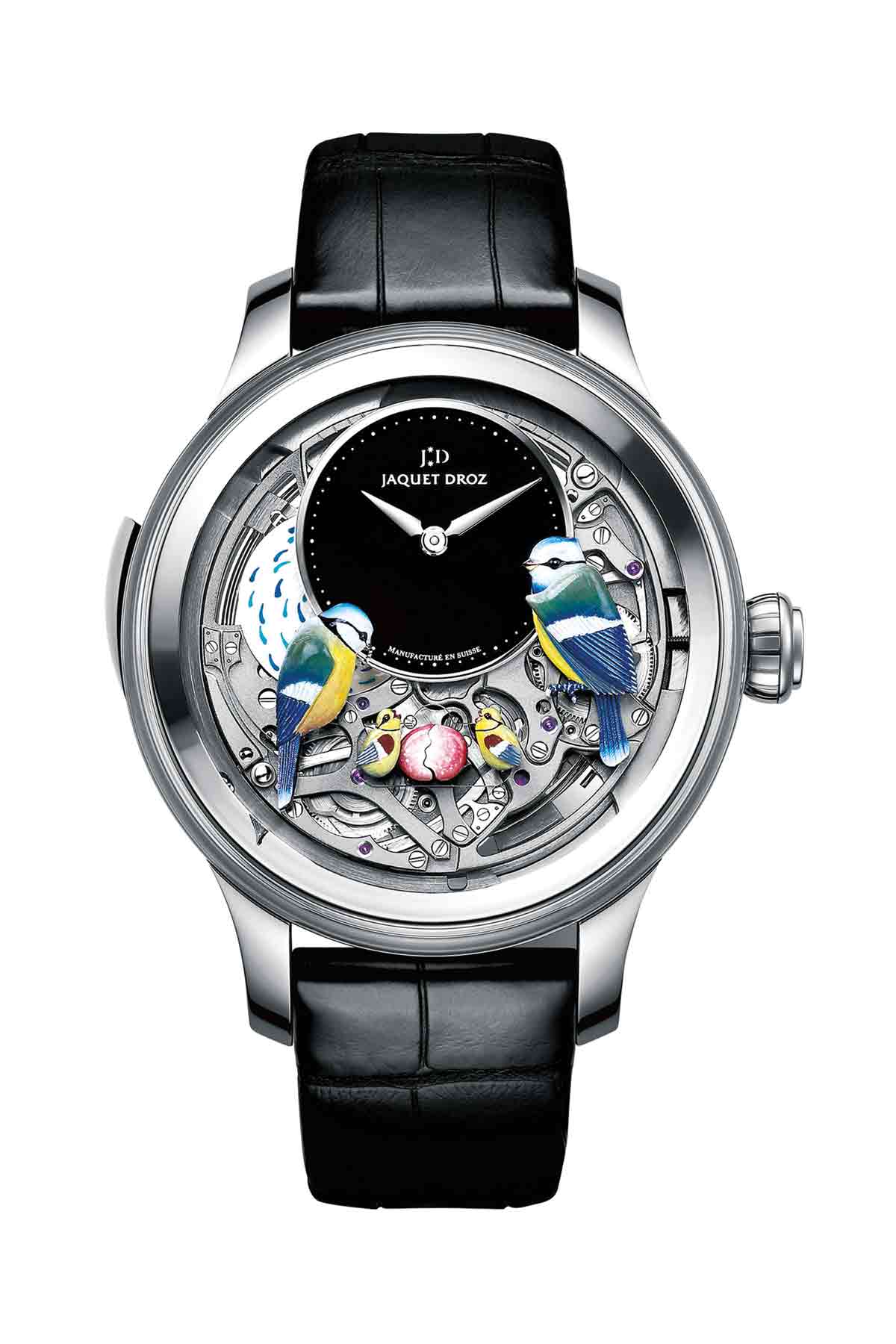 Jaquet Droz Bird Repeater
There's more than a touch of whimsy in the delicate animatronic dance of the hand-painted birds that bring this watch face to life. As they perform their graceful ballet, the repeater's chimes strike the hours, quarters and minutes in musical accompaniment.
$715,285  |  jaquet-droz.com
---