Spice Island: Sri Lanka
Sri Lanka's tourism scene is fast-tracked to become the next big thing in travel. With its white beaches, rainforests, and hospitality it's easy to see why.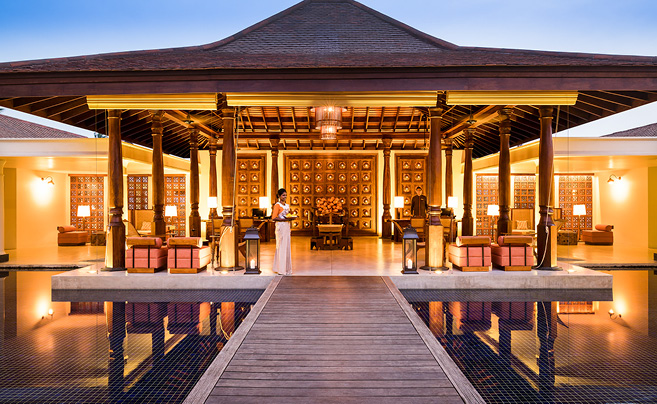 Terracotta clay pots of varying sizes are scattered across a wooden bench, each filled with a different ingredient. There's orange-hued turmeric in one, sweet-smelling Ceylon cinnamon in another. Chopped onions sit next to a bowl of freshly-made coconut milk, and black blobs of dried gamboge fruit take pride of place alongside a super-sized dish filled to the brim with basmati rice.
The aromatic spices fill the air, and I find myself spluttering a little when the smell of freshly chopped green chili hits the back of my throat.
I'm at Anantara Peace Haven Tangalle Resort in Sri Lanka, getting ready to start a Spice Spoons cooking class. Focusing on local cuisine, it's a great way to get a taste of the culture, and by learning how to create the home-grown dishes myself, I can return from my travels with a traditional recipe to share with friends and family. This means they too will get to experience a little bit of the journey. So many stories can be told through food, and the Anantara luxury hotel chain encourages the sharing of those many cultural tales by making cooking classes a signature part of its service offering all over the world. In Thailand, you can try your hand at classic pad thai; in Vietnam, it's all about the spring rolls; and in Sri Lanka, the star of the show is curry — sweat-inducing, fiery, coconut-based curry.
My day has begun with an excursion to the local fruit and vegetable markets in the coastal township of Tangalle, just a short drive away from the hotel, and three hours south of the capital city, Colombo. I'm accompanied by one of Anantara's Sri Lankan-born chefs. The plan is to choose some ingredients to cook with later in the day from the hundreds of fresh produce stalls lining the market square. As we zip along the windy roads in our air-conditioned van — sweet relief from the sweltering heat outside — it quickly becomes apparent that we aren't going to be in luck today.